Equity In Art
Cleveland Jazz Singer Evelyn Wright Entertains For Over 40 Years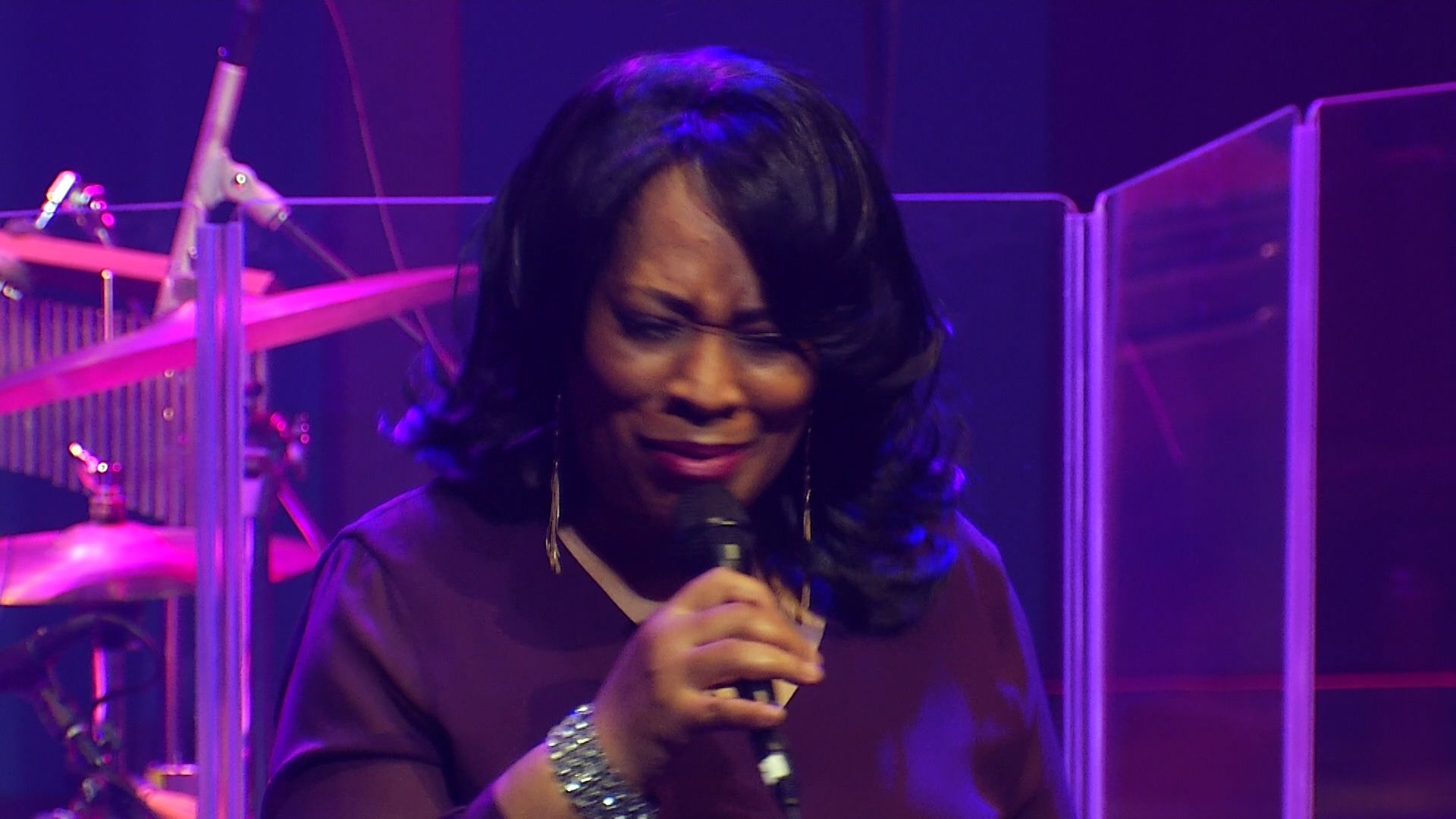 Evelyn Wright at the Tri-C JazzFest [Tri-C JazzFest]
Evelyn Wright at the Tri-C JazzFest [Tri-C JazzFest]
Editor's note: Recognizing artists of color face barriers in the art world, the Equity In Art series seeks to amplify the work of minority artists. Through this series, ideastream will profile artists of various genres living and working in Northeast Ohio. Look for a new profile each Wednesday in September at arts.ideastream.org.


The Early Days
Growing up in Cleveland's Lee-Harvard Neighborhood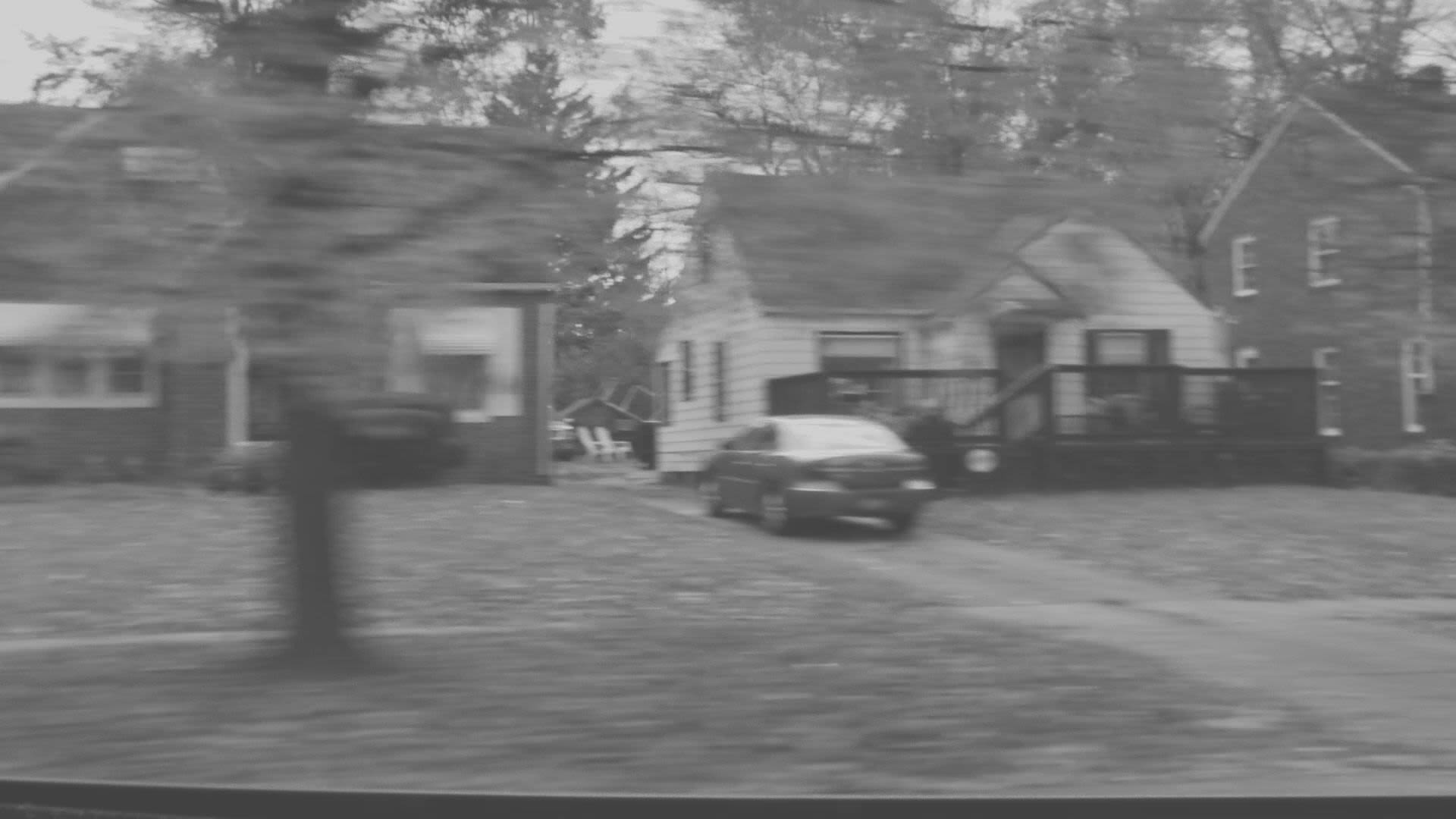 Evelyn Wright grew up in Cleveland's
Lee-Harvard neighborhood with a single goal in mind:
Become a professional singer. As a child,
she was surrounded by music.

On the weekend, the sounds of Sam Cooke,
Billie Holiday and Sarah Vaughan filled the
Wright house.

"That was our Sunday breakfast,
so I was around it," she said.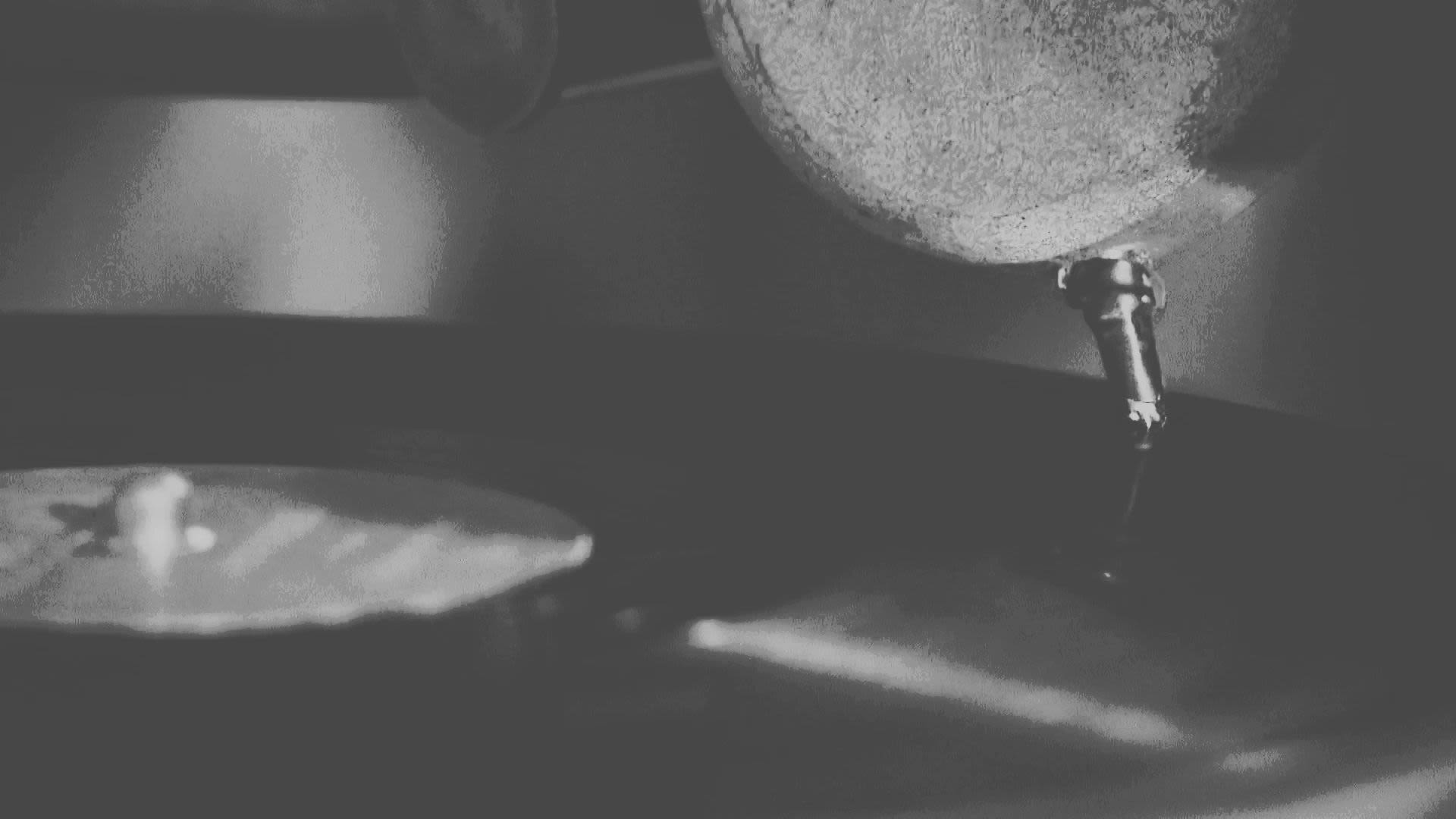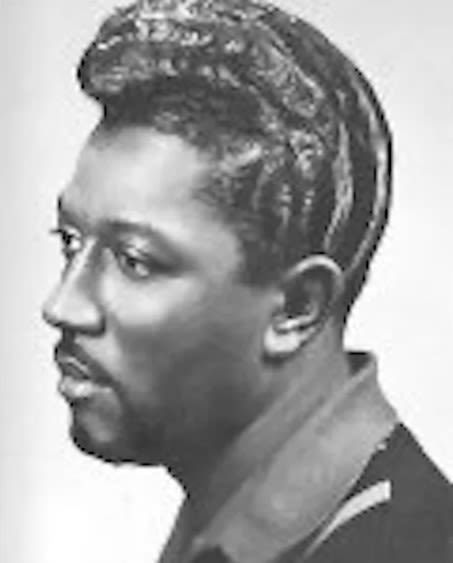 Wright's father, Columbus, was in the music business. He managed several singing groups in the area. Up-and-coming entertainers passing through Cleveland often stopped by their house. Watching from the back of the room, Wright would pick up a thing or two.
"The Temptations were friends. I would look and learn to do the Temptations steps and all those kind of things, and I started to love the music," Wright said.  
To develop her chops, Wright briefly studied voice with an instructor at Oberlin College after graduating from John F. Kennedy high school in 1974. She learned about diction, pitch and how to breathe.
It was a time when Cleveland was a popular place for live music, with a nightclub on nearly every corner. Wright began making a name for herself, with more ambition than experience, playing popular local clubs like the Red Carpet Lounge, The Reason Why, Lancers and Club Isabella.
"I started out pretty much doing R&B; Chaka Khan, Natalie Cole and Aretha Franklin. There were a lot of places to play back then," she said.
With steady work making $80 a night performing at music venues, Wright said she didn't have to work a day job.  She was free to focus on her music and education. In 1975, she enrolled in Cuyahoga Community College.
"Others may not have took that profession seriously, but I always did. I kept with it," she said. "People used to ask what I did, and I'd say, 'I sing."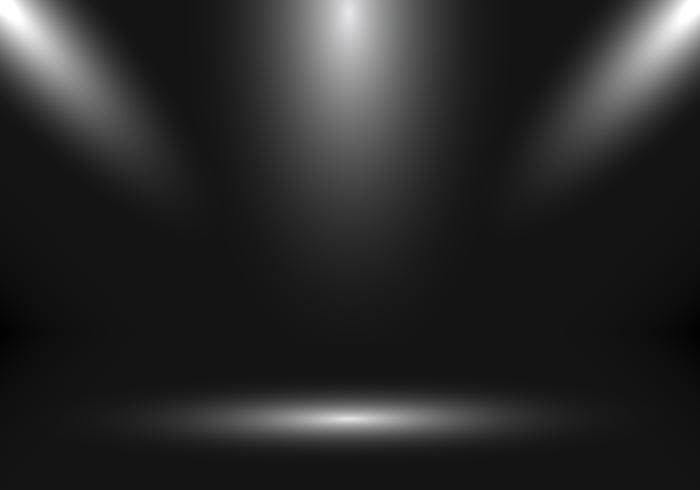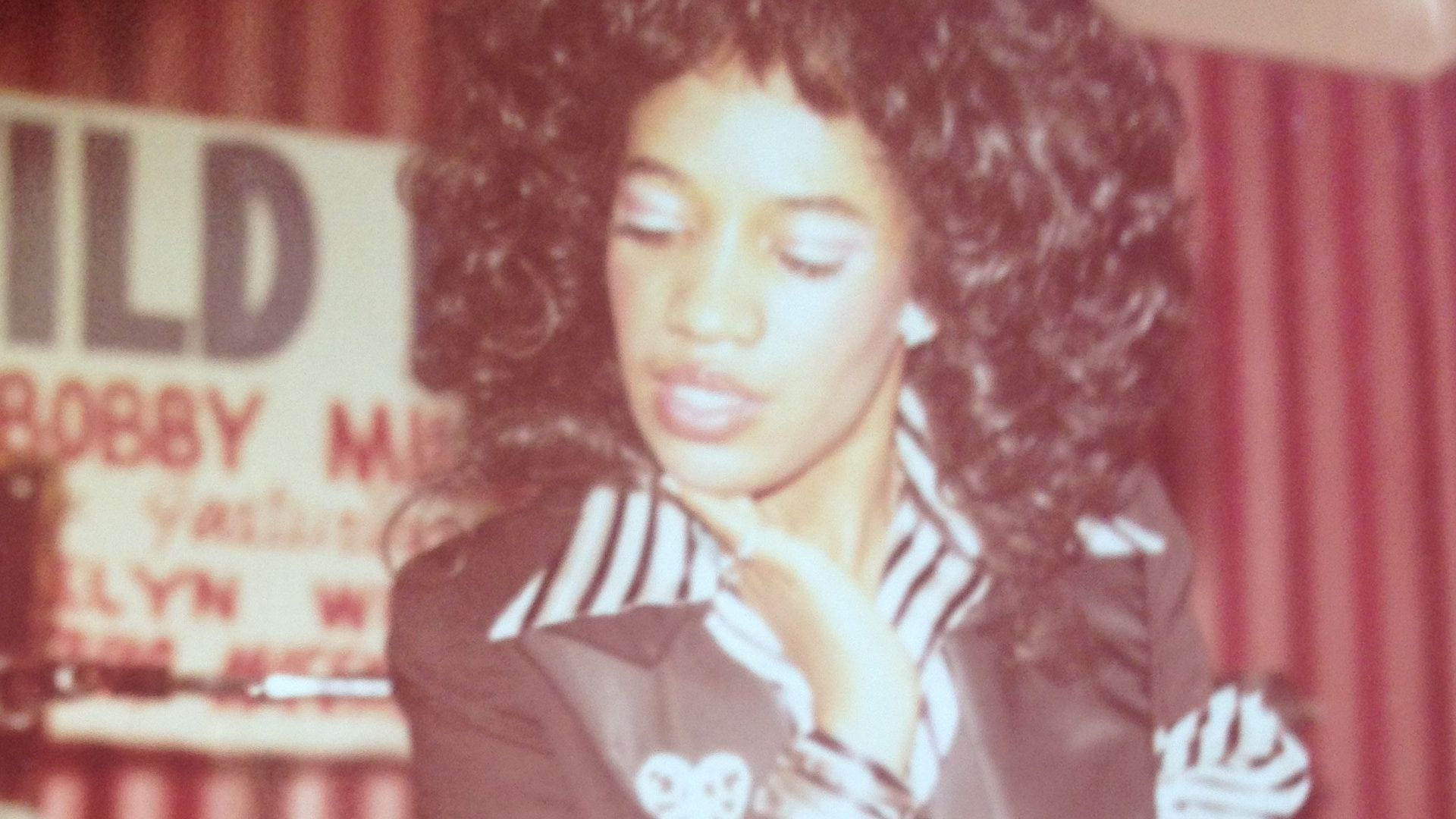 Evelyn Wright, 18, Performing [Evelyn Wright]
Evelyn Wright, 18, Performing [Evelyn Wright]
After graduating in 1978, Wright hit the road. She toured the U.S. and Canada with an all-white dance band from Pittsburgh, Biddle & Co. She describes those years as fun, valuable and at times difficult. As the only black performer in the band, she faced obstacles that her bandmates didn't.
There were times when promoters and musicians tried to prevent Wright from getting work by pigeonholing her as a gospel singer, she said. Business owners also denied her service.
"The band would get the rooms, and when they saw me, they say, 'well, now we don't have any more rooms.' So I dealt with a lot of that. And this still goes on here and there," she said.
Wright fought back from the stage with lyrics, music and a message of peace.
"I try to do that through my music. You know certain songs that would touch you, like 'Let's Stay Together.' You know…things like that. I try to send a message," she said.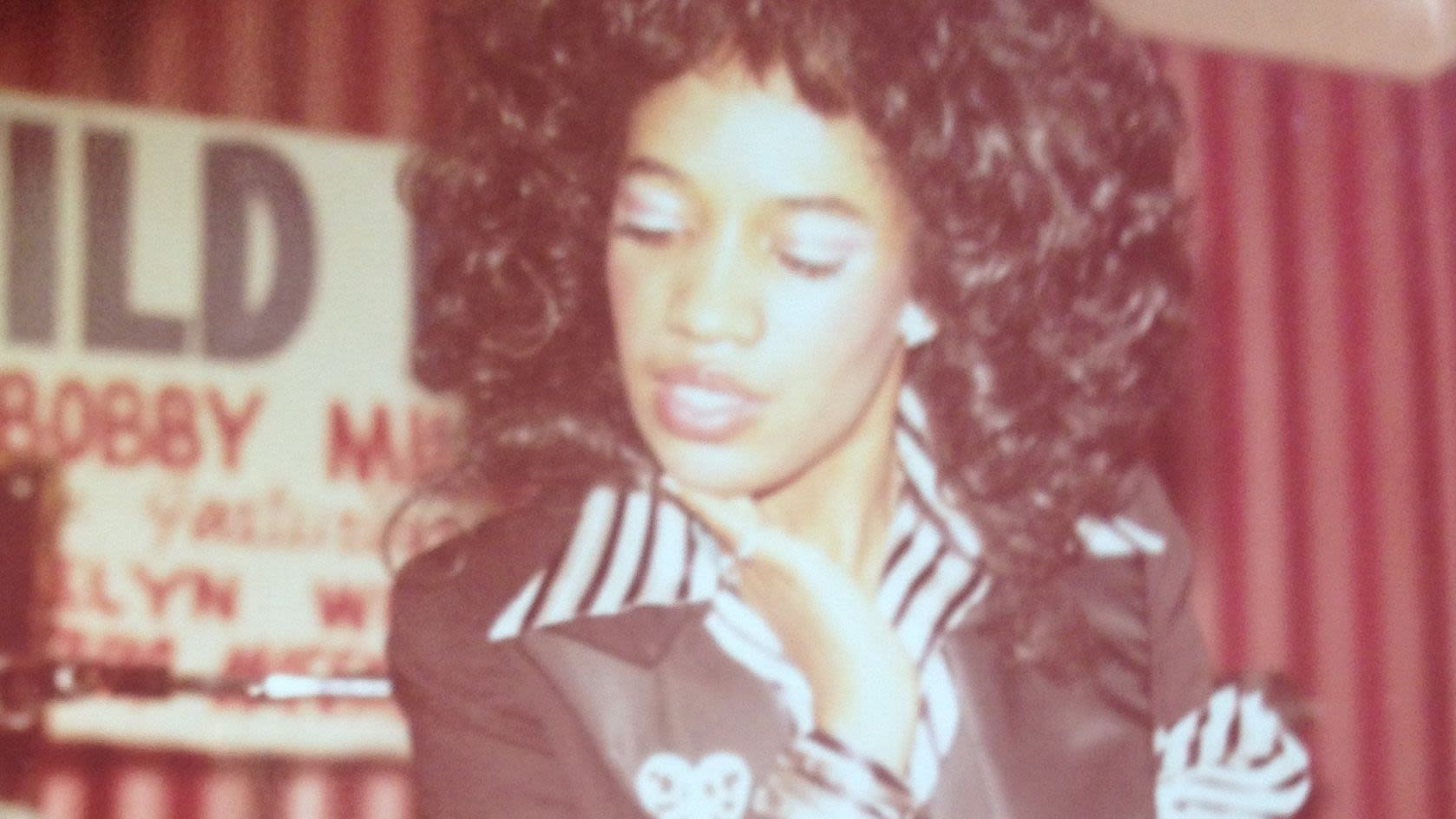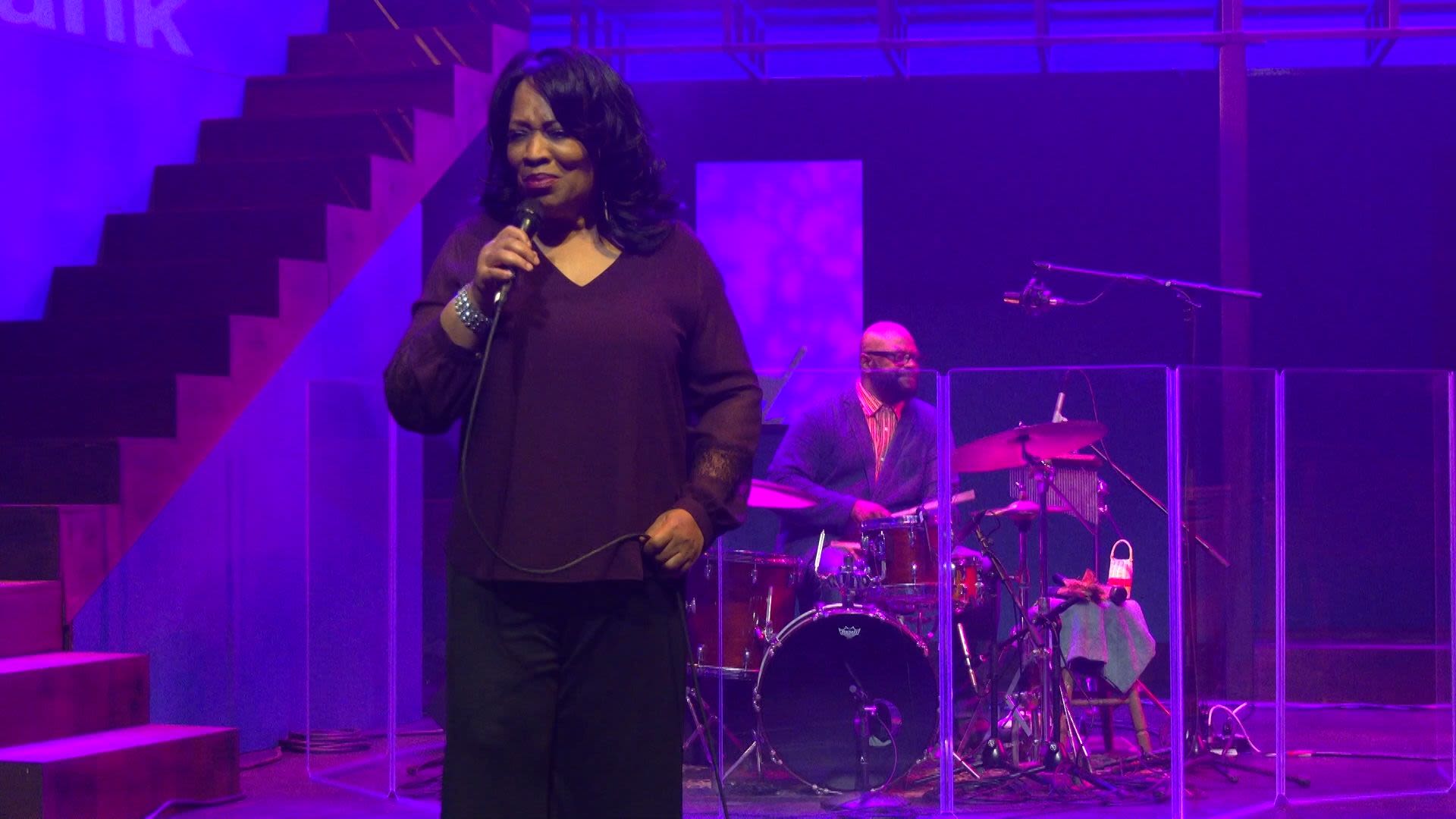 Evelyn Wright at the Tri-C JazzFest [Tri-C JazzFest]
Evelyn Wright at the Tri-C JazzFest [Tri-C JazzFest]
In 1982, Evelyn Wright returned to Cleveland and turned to the music that she grew up with.
"I love all styles of music, but I always had a gnawing about jazz standards. I would always interject some of that music when I would perform my R&B music," she said.
Wright's three-and-a-half-octave vocal range is self-described as smooth and sultry. She said it's a good fit for the genre.
"I believe in telling stories when you perform. It's an emotional connection with your audience. They come to be entertained and they want to hear a message," she said.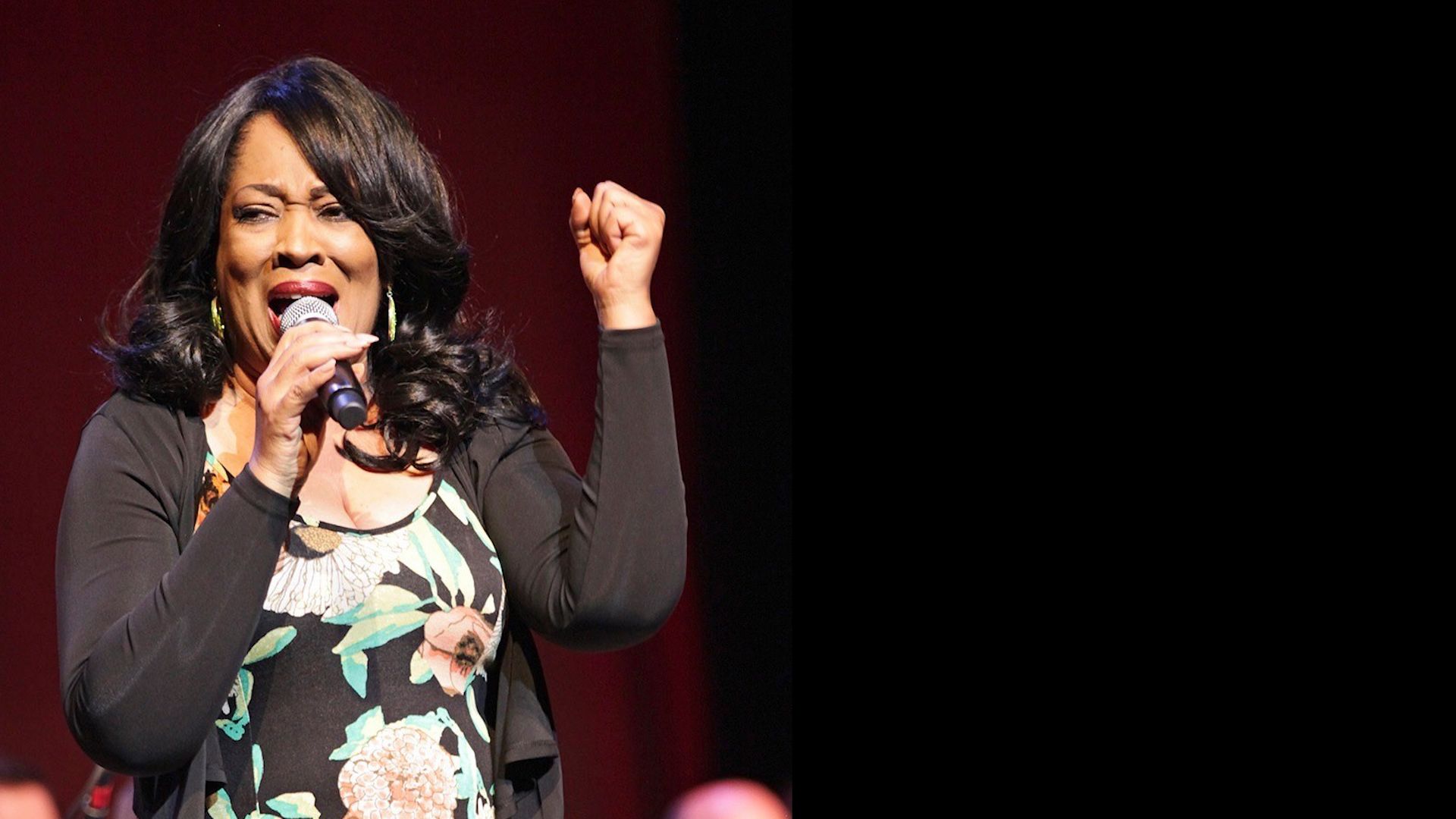 Changing genres didn't hurt her career. She's toured with jazz legends Mel Torme, David "Fathead" Newman, Harry Belafonte and the Cleveland Jazz Orchestra. In addition, her alma mater, Cuyahoga Community College, came calling, and Wright became a regularly featured artist at the Tri-C JazzFest. In 2008, the college presented her with the Jazz Legend Award.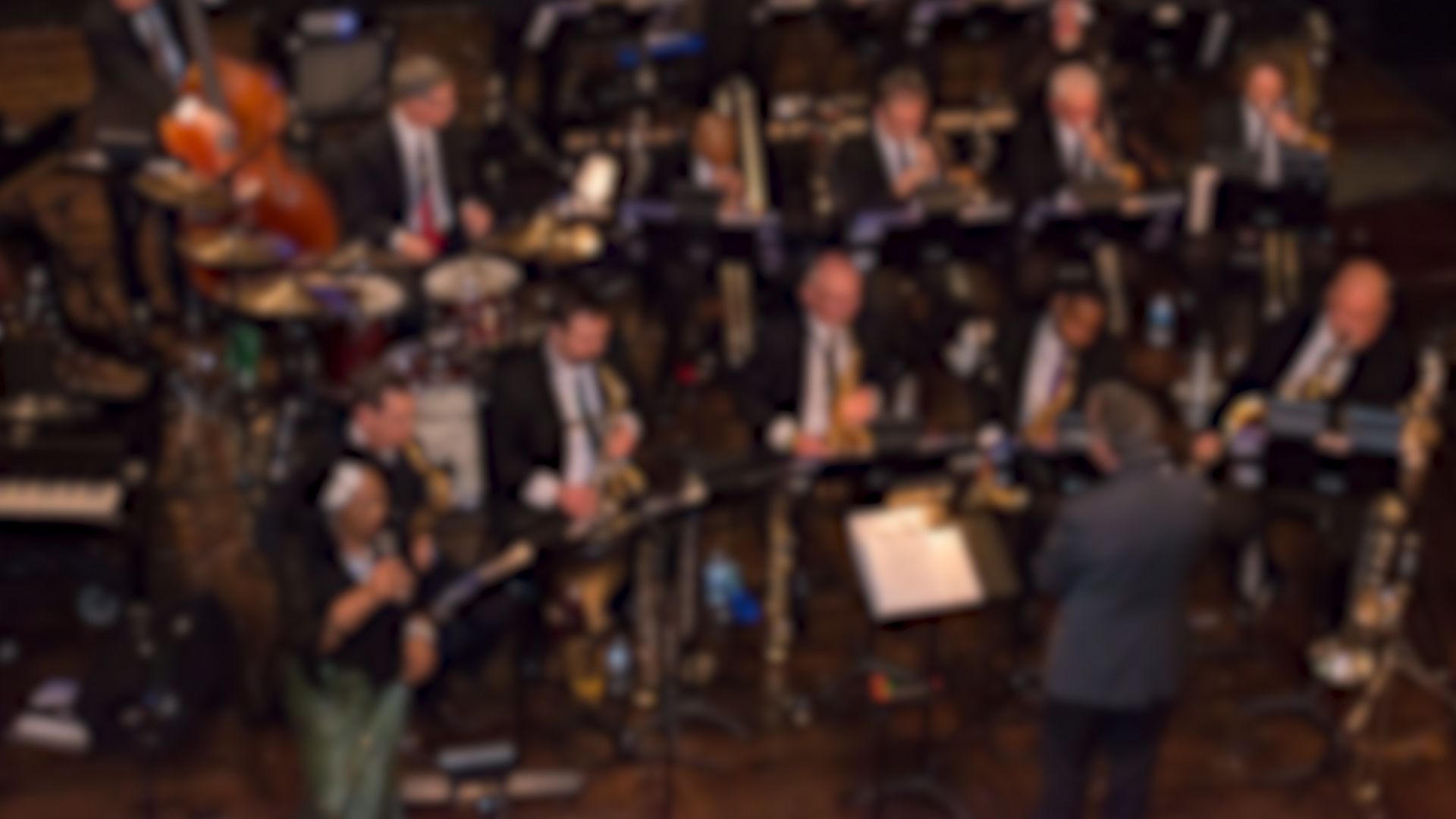 While singing lead vocals for nearly 40 years, Wright's recording career remained in the background. In the '90s she released a jazz single, "The Rain." She sang lead and back-up vocals for other artists, but hasn't recorded more of her own music.
"You're constantly gigging, and you didn't get to it. Time goes on and you get tied up. I really should have tried to do something more in that direction," she said.
Evelyn Wright Sings "Wonderful World"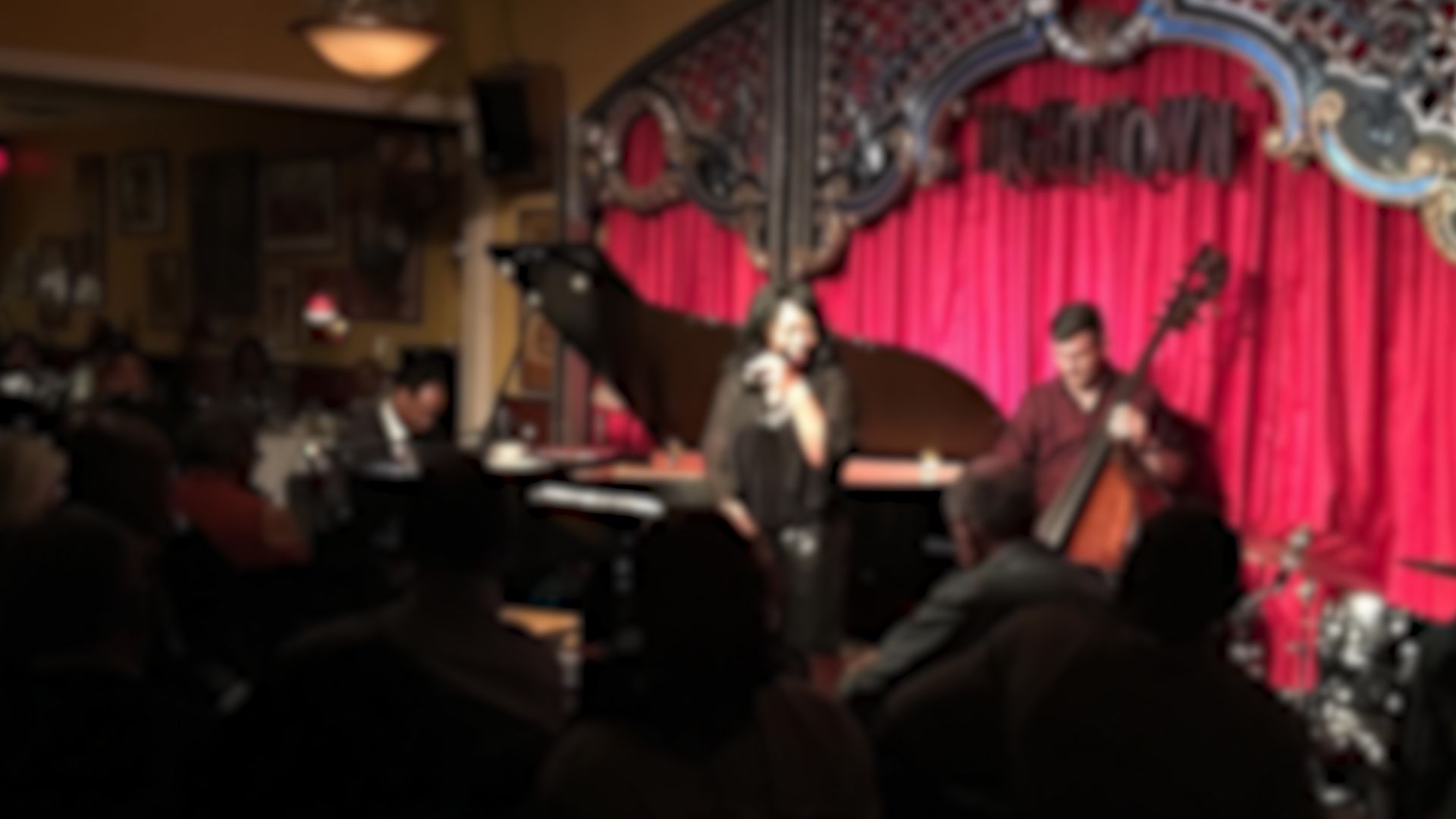 Evelyn Wright at Tri-C JazzFest [Tri-C JazzFest]
Evelyn Wright at Tri-C JazzFest [Tri-C JazzFest]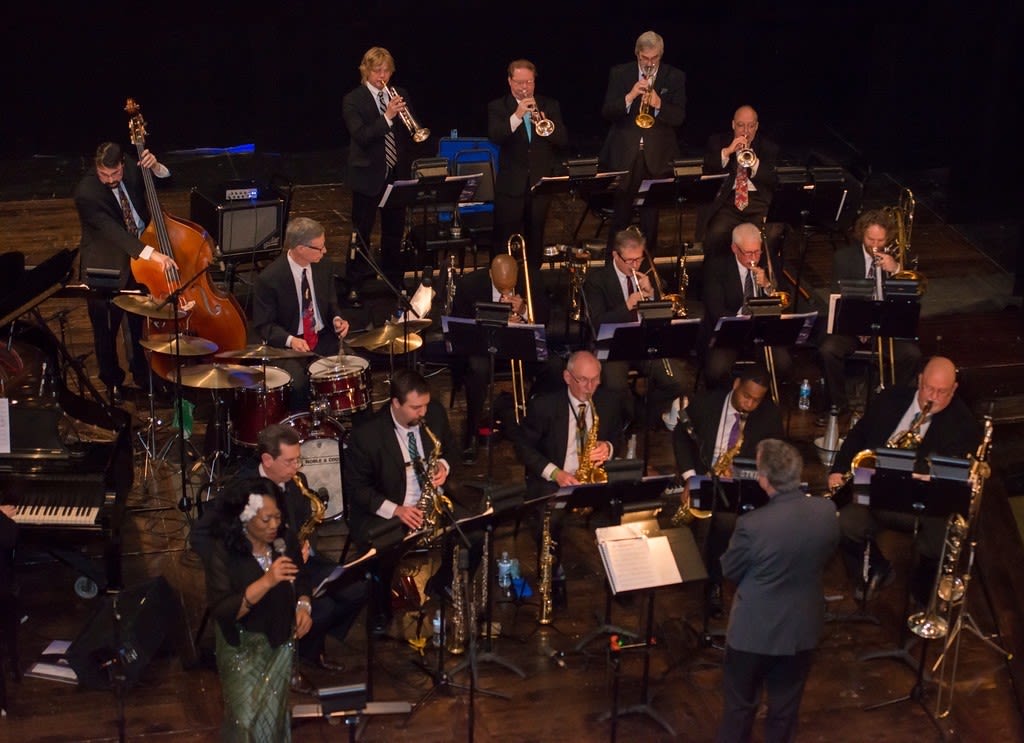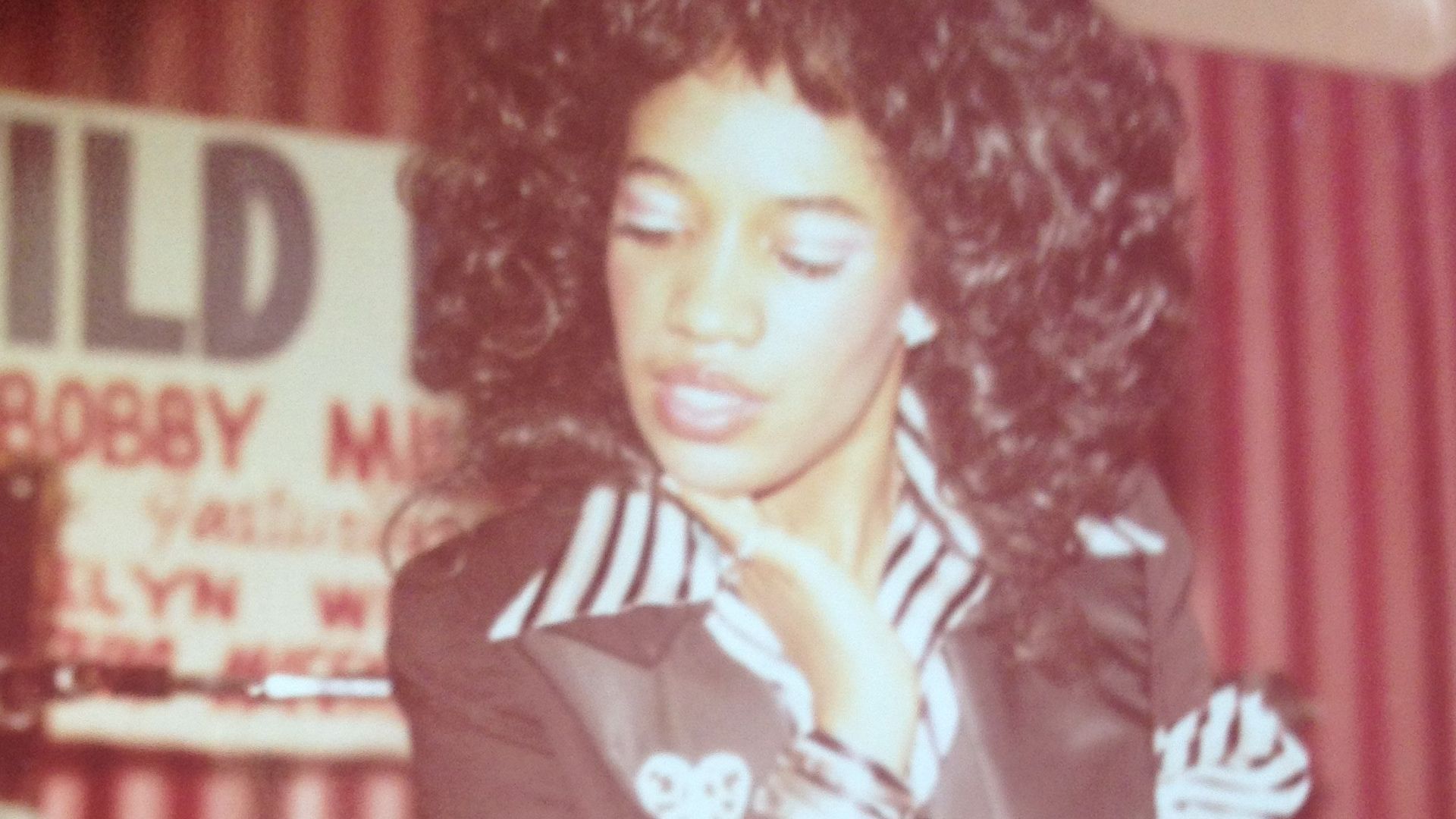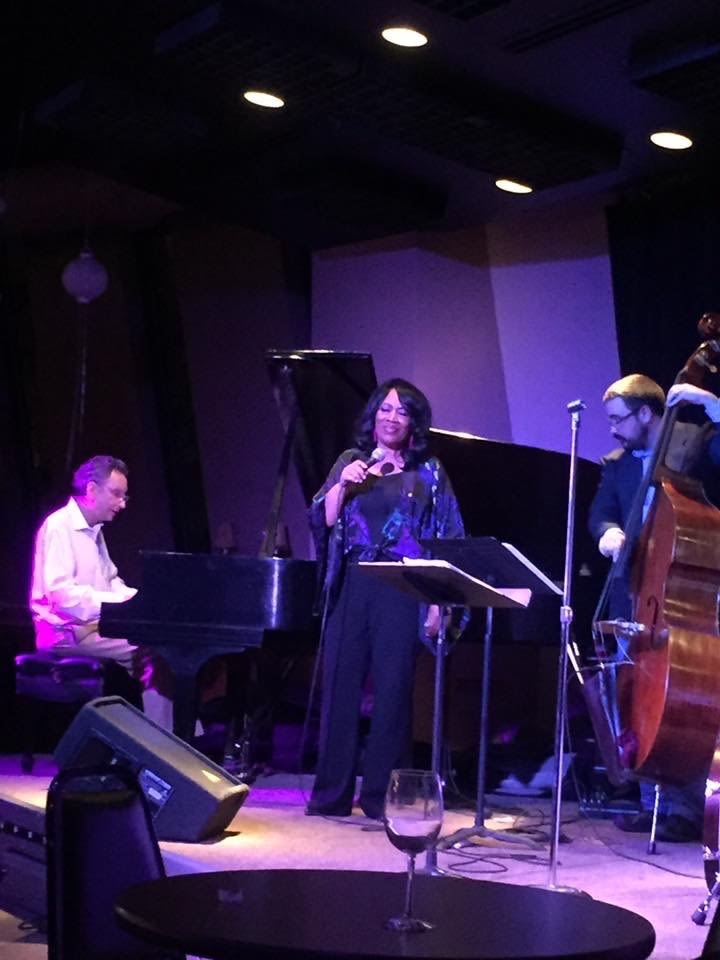 Evelyn Wright at the Bop Stop [Evelyn Wright]
Evelyn Wright at the Bop Stop [Evelyn Wright]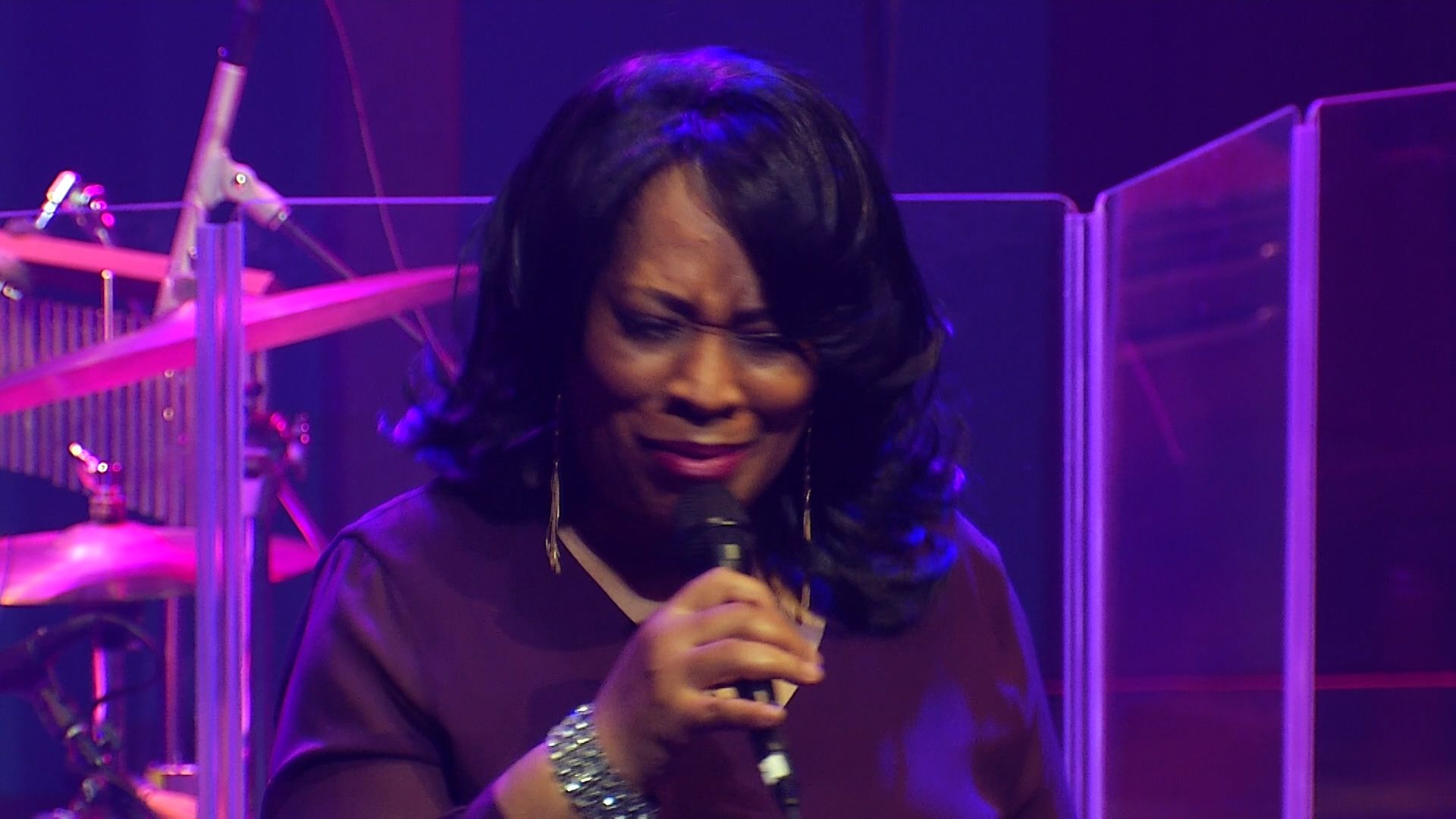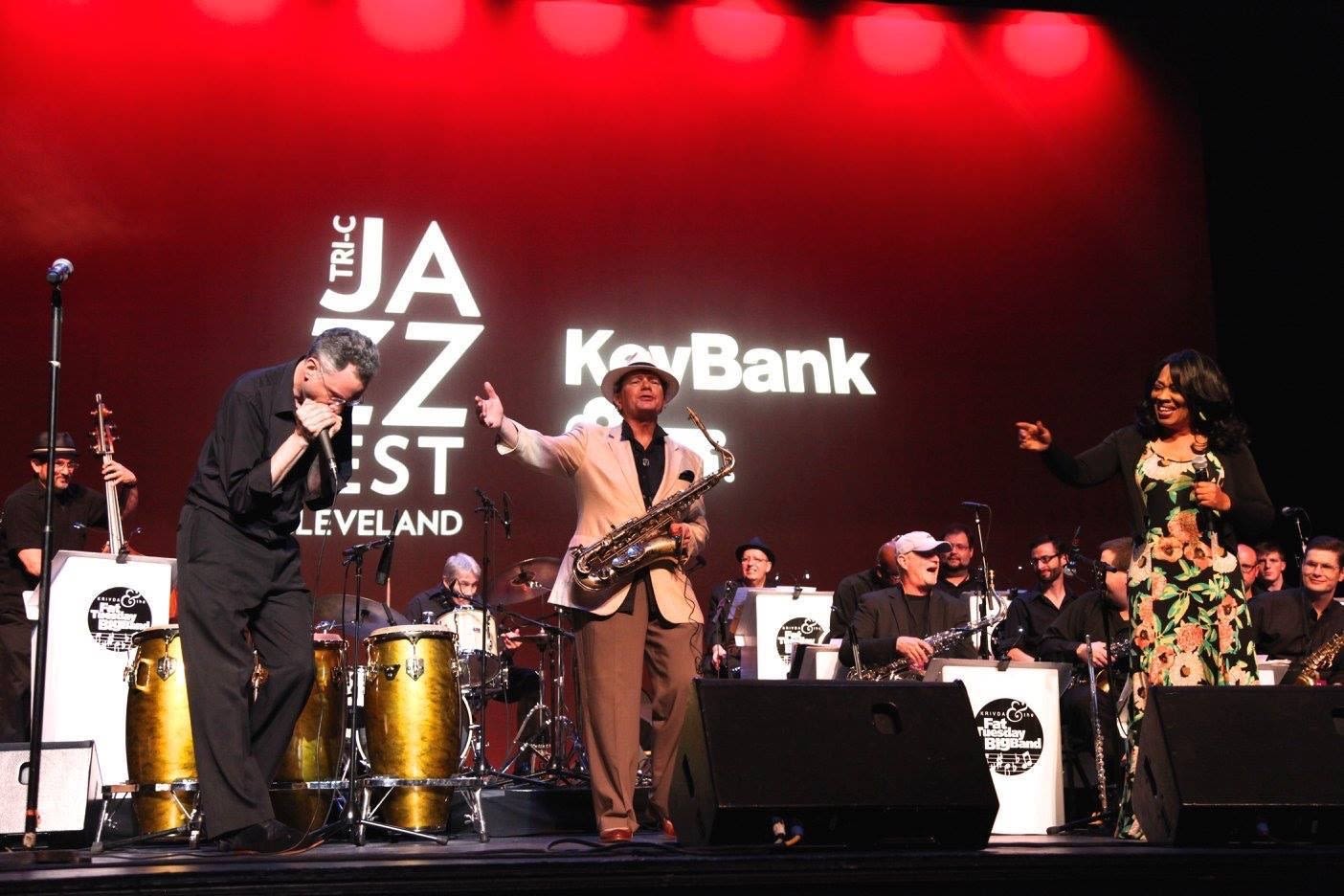 Evelyn Wright at Tri-C JazzFest [Tri-C JazzFest]
Evelyn Wright at Tri-C JazzFest [Tri-C JazzFest]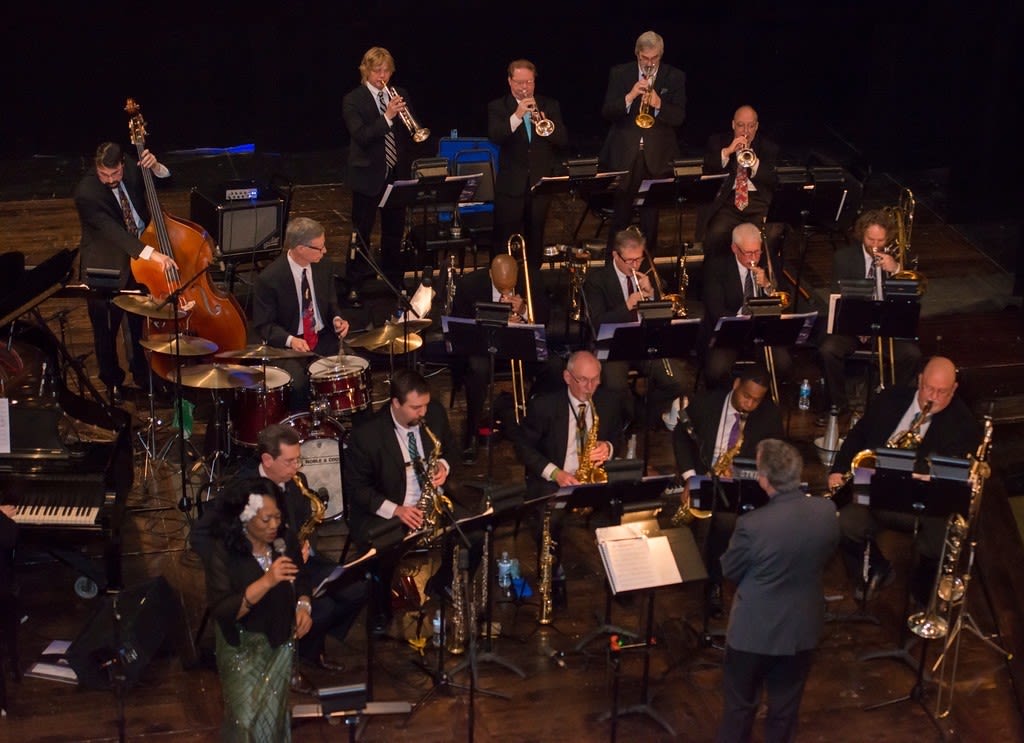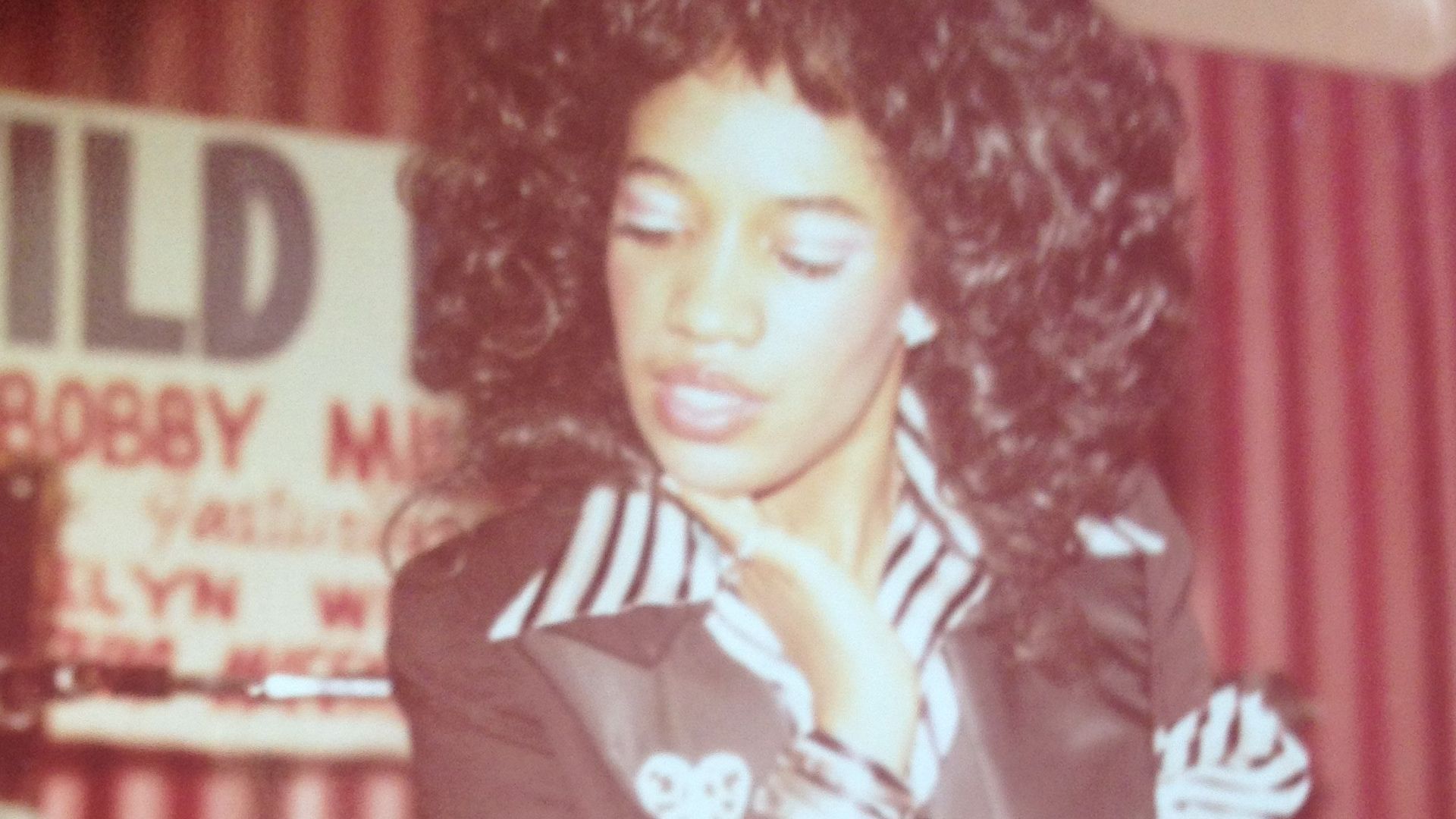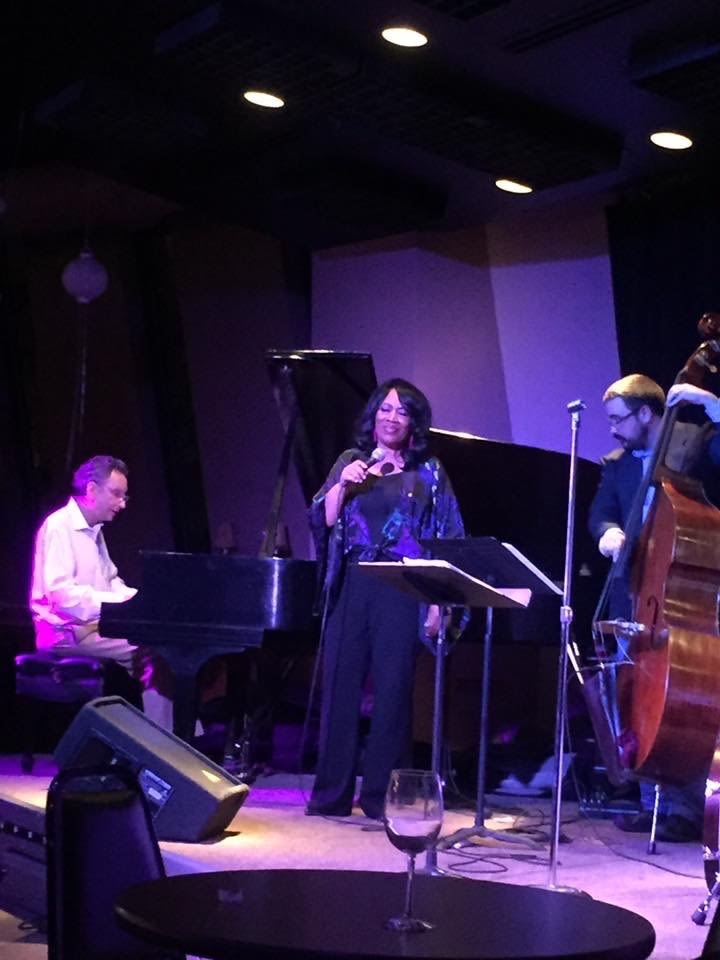 Evelyn Wright at the Bop Stop [Evelyn Wright]
Evelyn Wright at the Bop Stop [Evelyn Wright]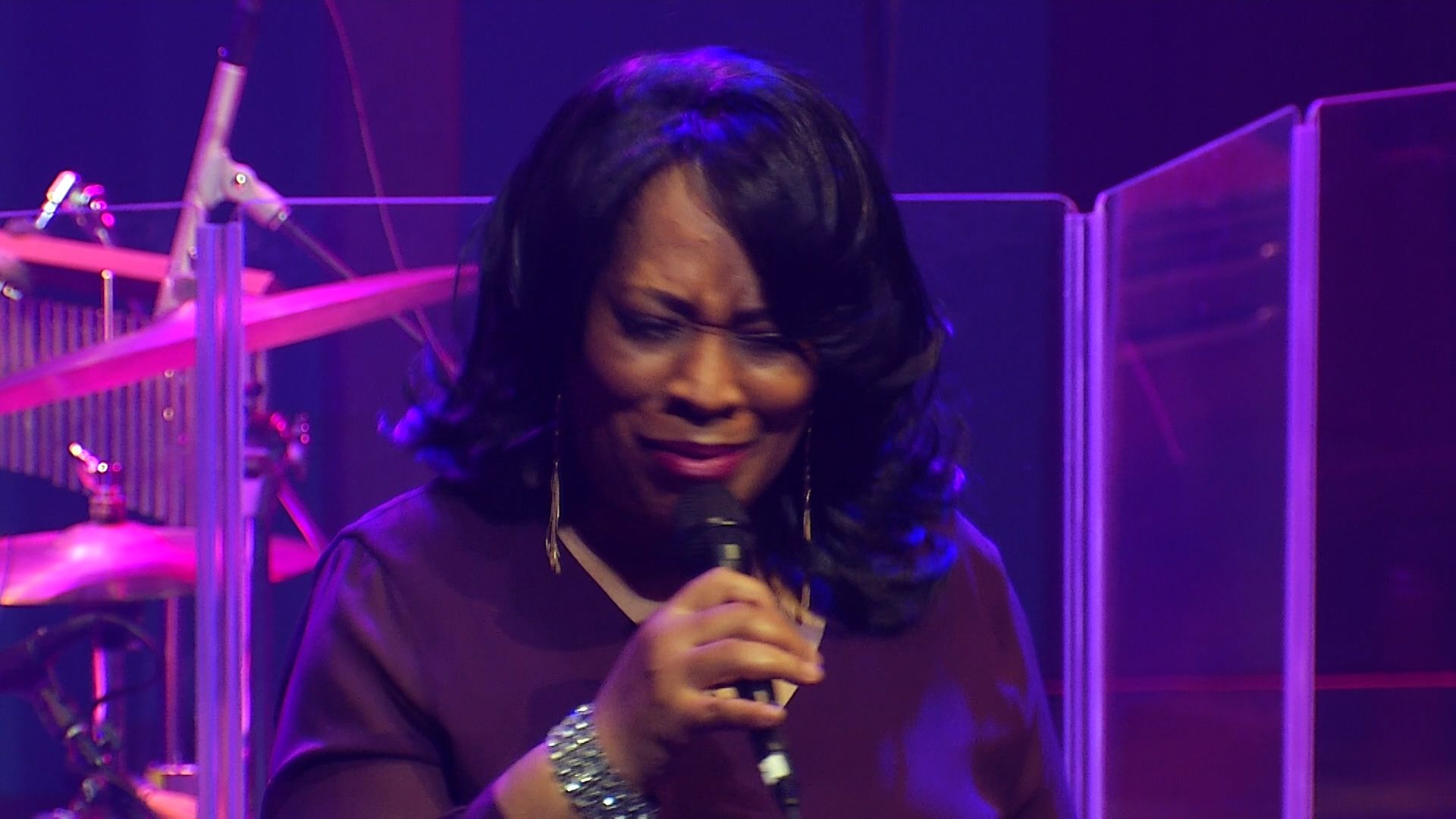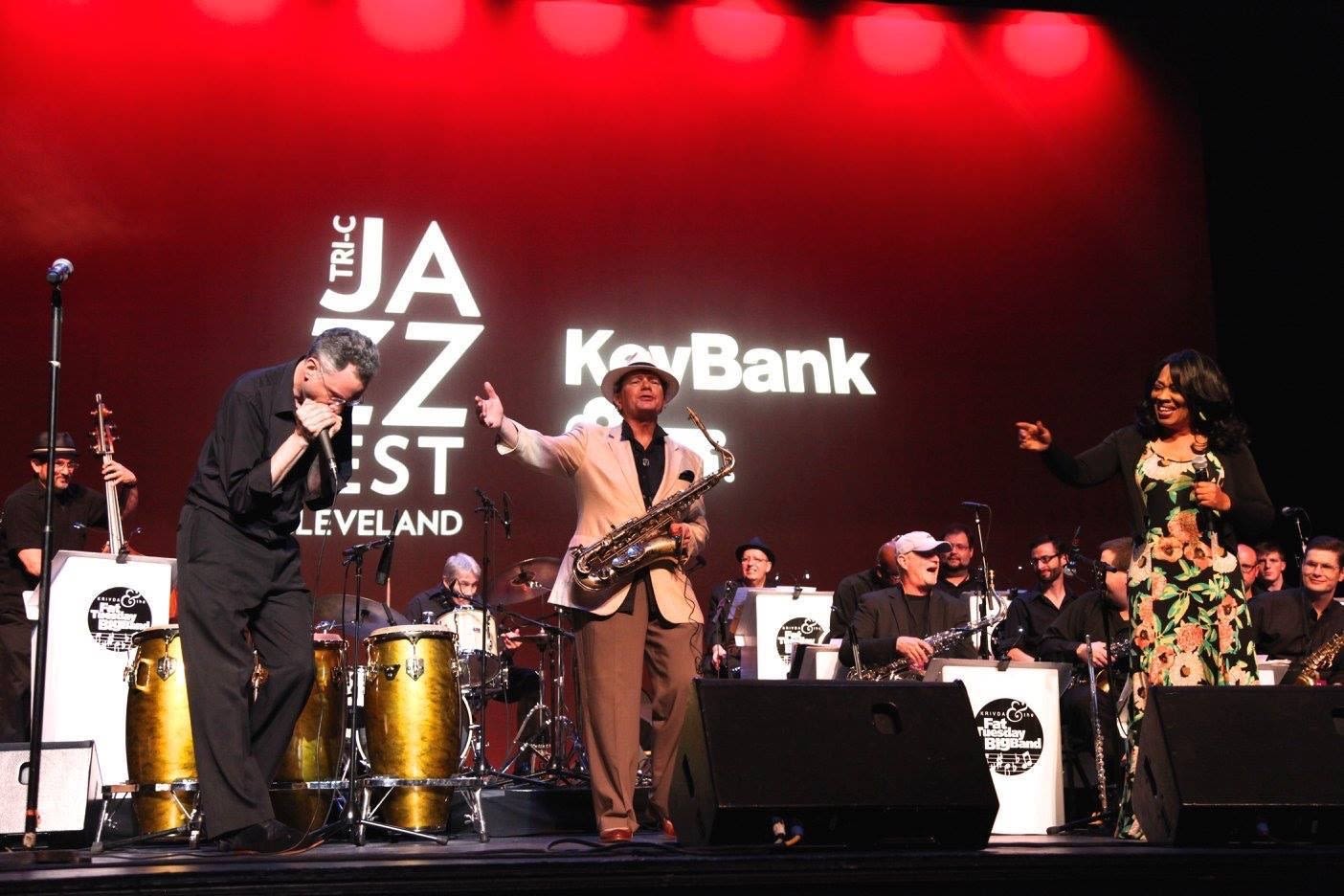 Playing On During the Pandemic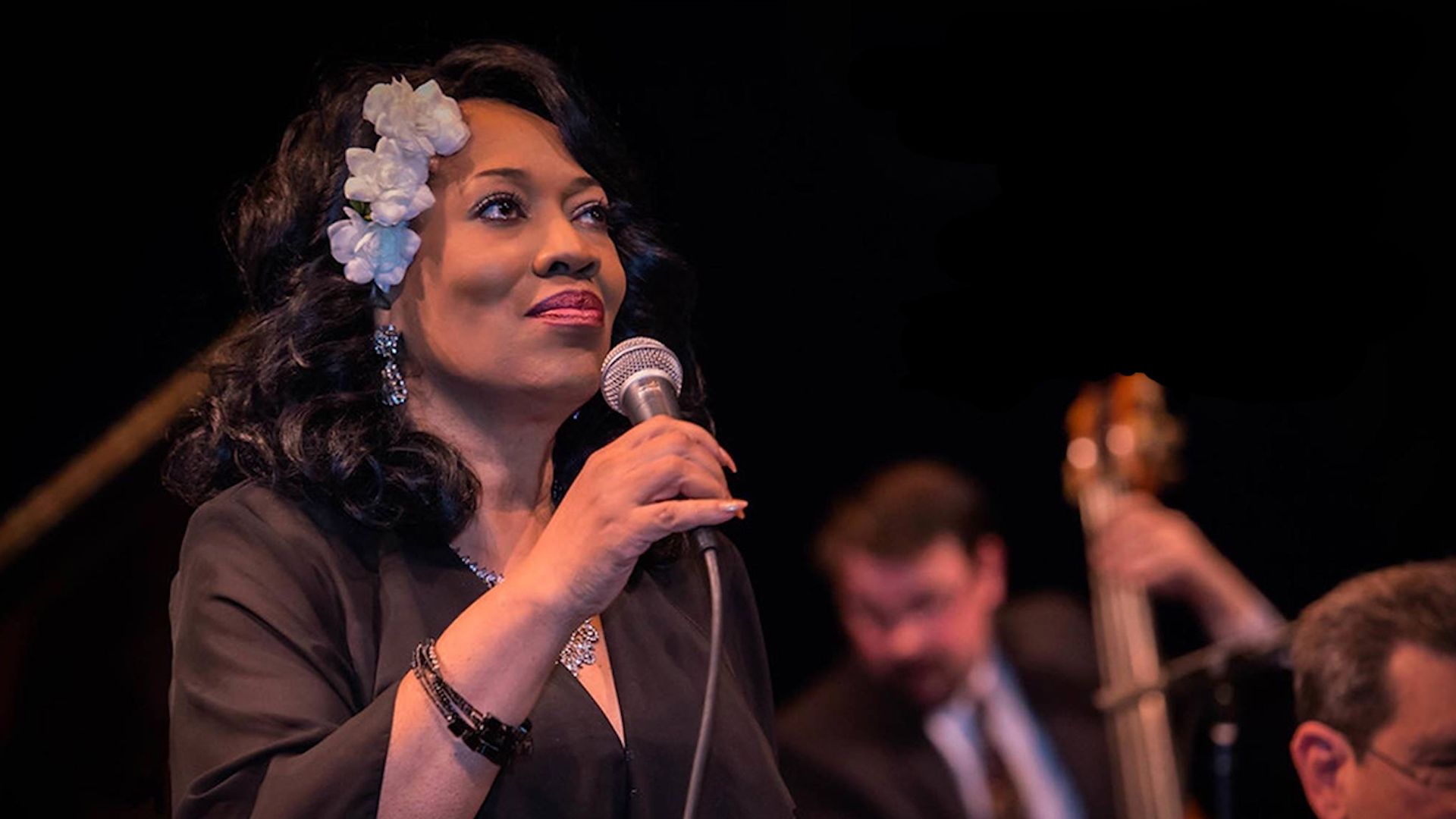 During the pandemic, Wright has teamed up with other musicians to present online concerts, watch parties and was one of the featured artists of the 41st Tri-C JazzFest, held virtually this year.
She also lent her voice to "Jazz for Curious Listeners: Who is Ethel Waters?" The online documentary was produced for the National Jazz Museum of Harlem.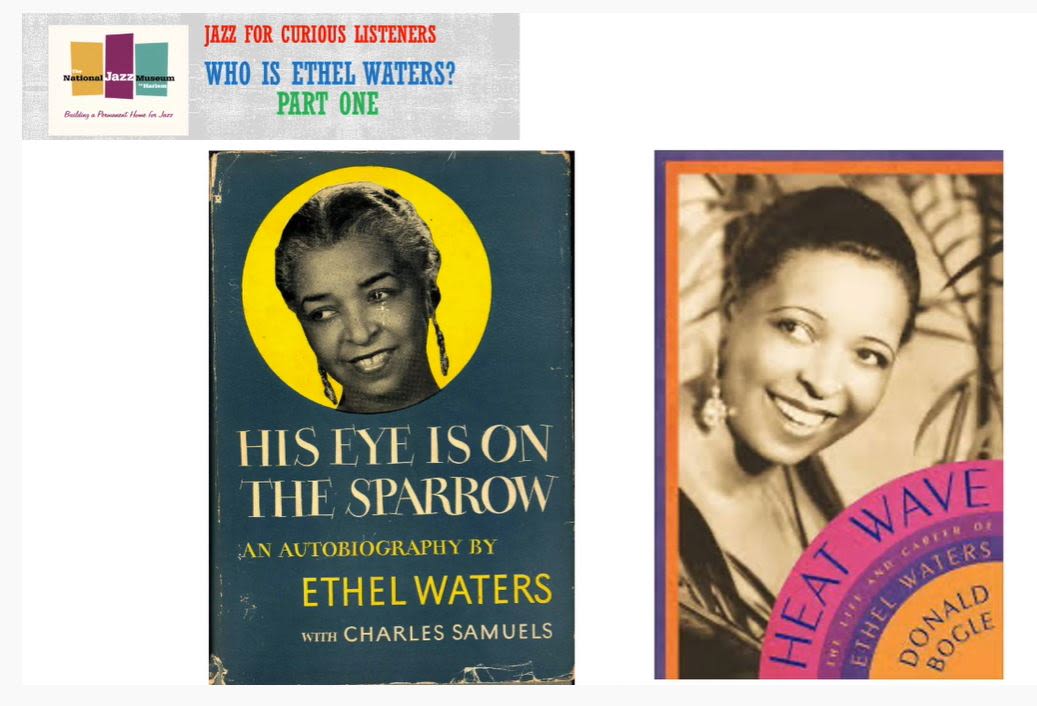 In it, Wright portrays legendary singer, actor and author Ethel Waters. The part didn't call on her to sing, but to play a speaking role. Wright narrates the story of Waters growing up in the south.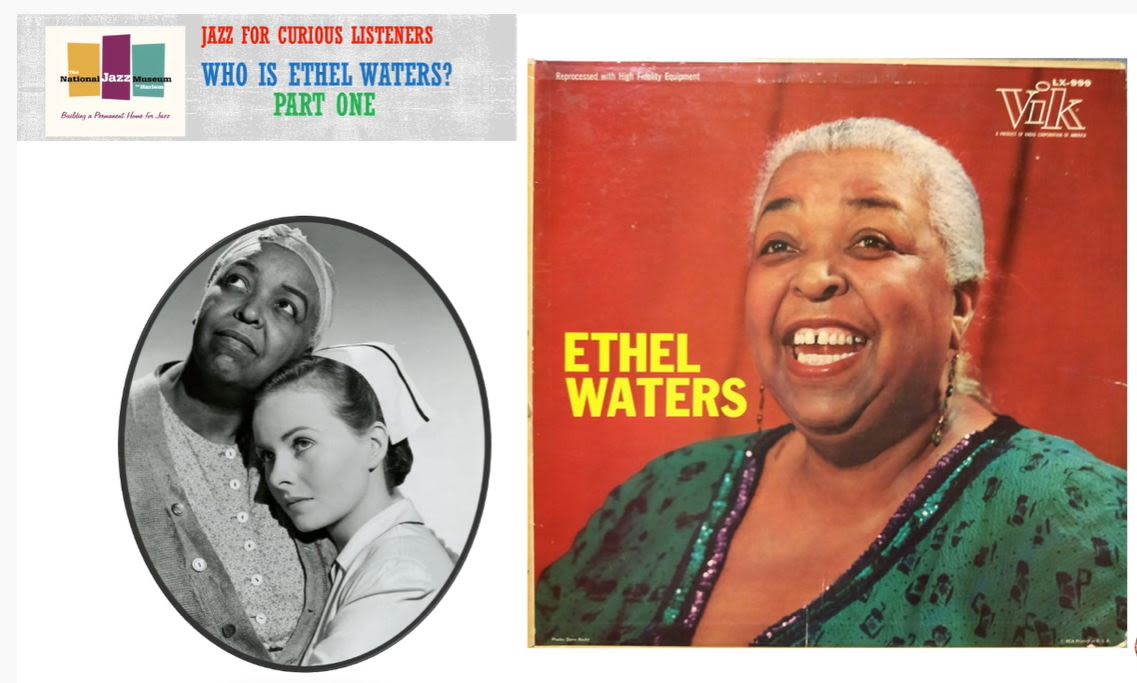 In addition to these projects, Wright is spending time learning new material and taking note of current events, reflecting on where the nation is headed and the impact it's having on her music.
"They don't quite see what our race has gone through. I'm hoping through my music — and my voice — we can all get together and make a change," she said.