A guide to the candidates for Akron mayor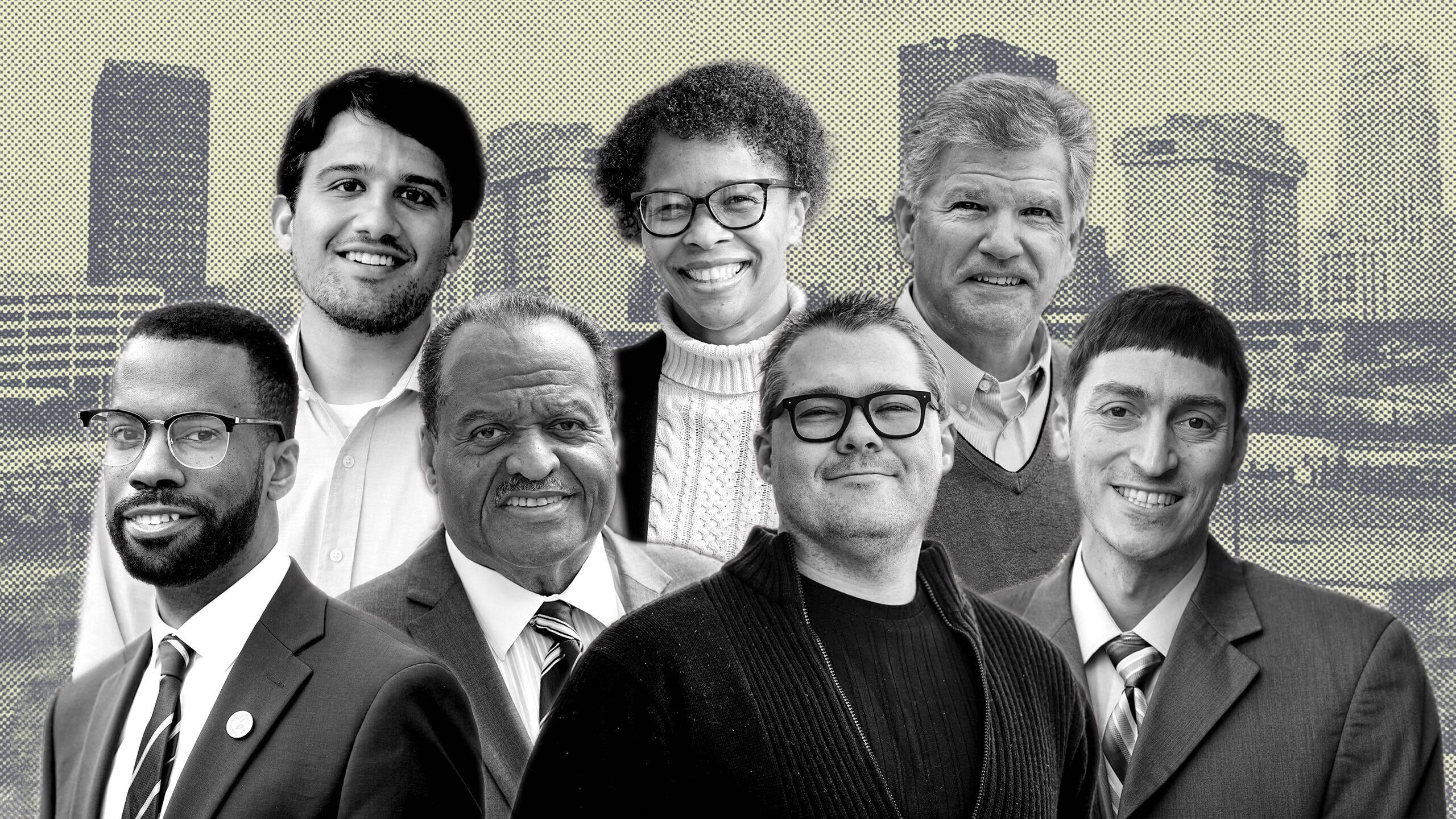 Seven candidates are running for Akron mayor this year - all Democrats. So, the winner of the May 2 primary will likely win the general election to be Akron's next mayor. Here's what you need to know about the candidates.
MARK GREER
HIGH SCHOOL: Firestone High School
COLLEGE: Bowling Green State University; Master's from Kent State University
CURRENT NEIGHBORHOOD: Downtown
RELEVANT EXPERIENCE: Former Small Business Program grant manager under Mayor Dan Horrigan; Former Great Streets administrator
Why he's running
Greer wants to use his experience in working with small businesses and community members to effect change across the city.
"From having worked inside the city, I can see the real systemic changes that need to happen," Greer said.
"We have to make sure that all of Akron means all of Akron and that the forgotten neighborhoods, the forgotten and disinvested communities, have to become a priority, and they can no longer be put on the back burner."
Safety priorities
Top of mind for Greer, he said, is building back trust between law enforcement and residents, particularly in response to the 2022 fatal police shooting of Jayland Walker, a 25-year-old Black man.
"We have to make sure that justice happens there, because if there is no trust in the community, then the relationship between law enforcement and our citizens – as long as that is strained, as long as there is no foundation of trust, we're not going to see the collaboration which is required to keep our neighborhoods safe," Greer said.
Greer wants to create a community services unit in the Akron Police Department to implement community policing. He'd also like to roll out a neighborhood ambassador program, in which residents help patrol their own neighborhoods. He piloted a program like this during his time on the Great Streets Initiative, he said.
"We would hire people in the community to serve and patrol their own neighborhoods," Greer said. "I think it's of the utmost necessity that people in the community, who know that community, are going to be the best front lines of building that sense of community welcome-ness and safety in the same neighborhoods in which they live and work."
Housing goals
Greer wants to increase affordable housing options in Akron by overhauling the city's zoning code. Most of the city is zoned for single-family homes, which he said raises the cost of properties and limits the type of units that can be built.
"We need to really look at true zoning reform and bring in mixed-use zoning that allows for what's known as a huge missing middle [of] housing options," Greer said.
"Missing middle" homes could include townhomes, row homes and even tiny homes, he said.
"My administration will focus heavily on infill housing because we have so many of our neighborhoods here that are riddled with vacant lots in the midst of residential corridors," Greer added. "We shouldn't be focusing on, you know, building just luxury developments on land that should be preserved, when we have such a need in so many of our neighborhoods for infill housing."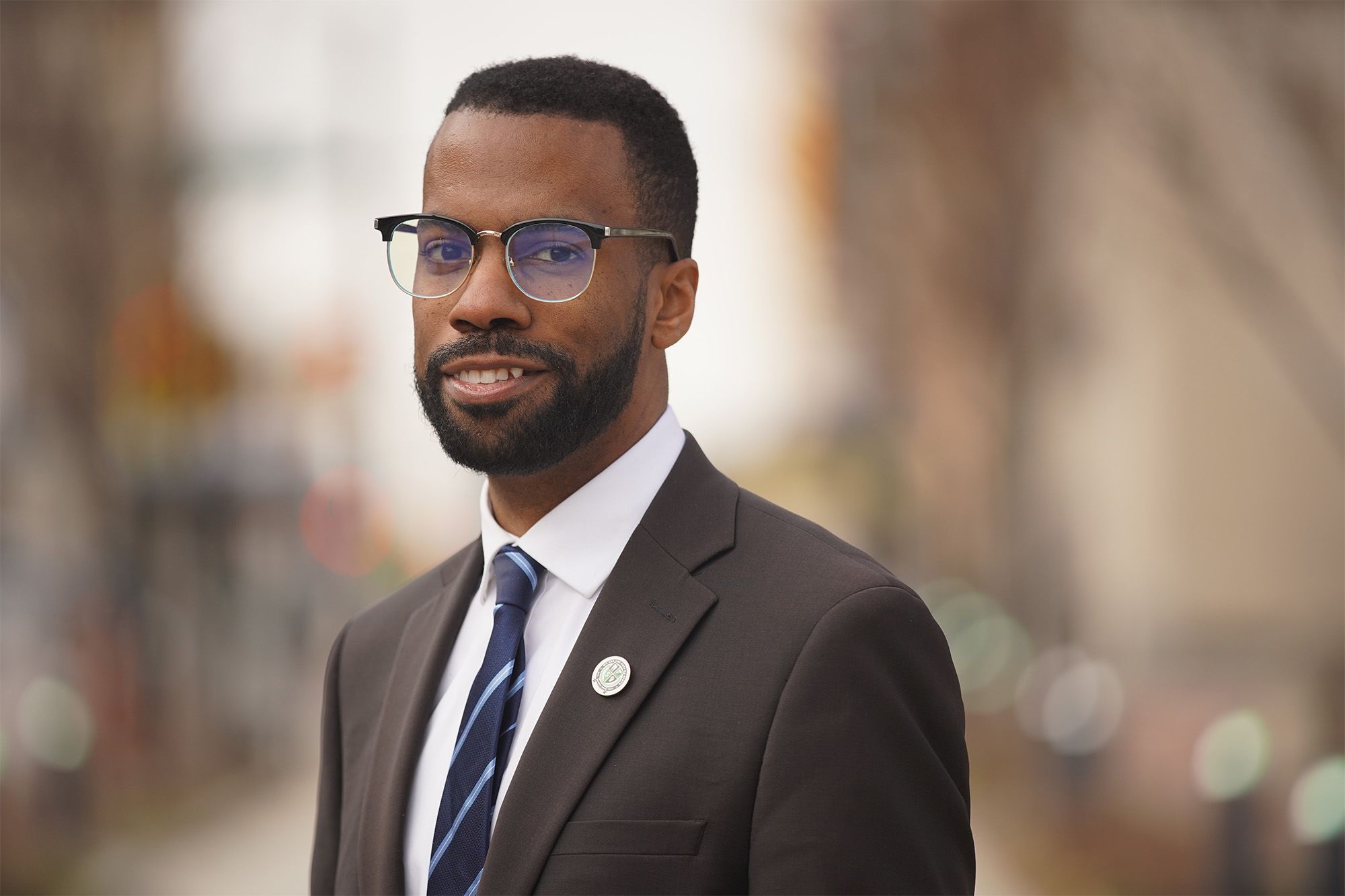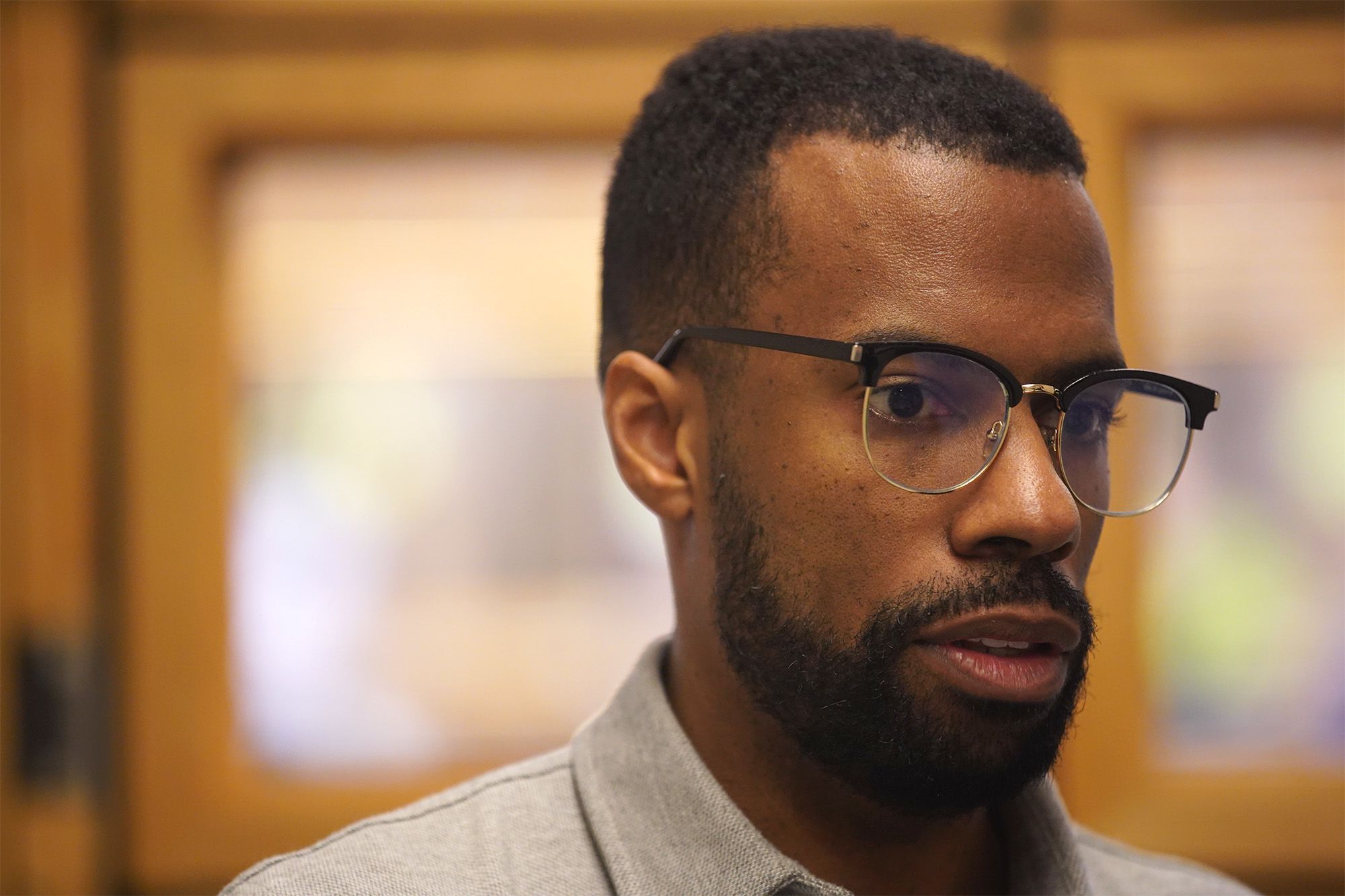 Education
When it comes to improving safety in Akron's K-12 schools, Greer said the community needs an "all hands on deck" approach. He'd like to implement more programs like iCare Mentoring, which his brother, Jonathan, founded in Akron.
"These programs need to be expanded because … there's such a need in the lives of our kids for positive role models and mentors in their lives. There is an especial need for positive male mentors. In the lives of a lot of our kids, especially our minority students who don't have a positive male figure in their life," Greer said.
Other priorities
Greer would also like to change parts of some city initiatives to better respond to what businesses need. For example, he'd like the city to spend more money to support small businesses in programs, such as façade grants, that usually require business owners to put up thousands of dollars up front for rehabilitation projects. In some of Akron's underserved communities, that kind of down payment isn't possible, Greer said.
He'd also like the city to prioritize hiring minority contractors for improvement projects.
FAVORITE THING TO DO IN AKRON: Visit local bookstores and museums, particularly the Akron Art Museum
FAVORITE AKRON RESTAURANT: El Malecon Mexican Grill
An earlier version of this story incorrectly stated Greer graduated from the University of Akron.
SHAMMAS MALIK
HIGH SCHOOL: Firestone High School
COLLEGE: Ohio State University; Harvard Law School
CURRENT NEIGHBORHOOD: Merriman Valley
RELEVANT EXPERIENCE: City council member for one term; Former assistant law director for city of Akron
Why he's running
Malik wants to bring new ideas to the city and make government more accessible to citizens.
"We're facing so many challenges, you know, gun violence, struggling schools, housing and, you know, really deep poverty," Malik said. "I think the way that we can move past that, to move through it, to find real solutions is by making city government more open, more accessible, more collaborative, and bringing people into the process."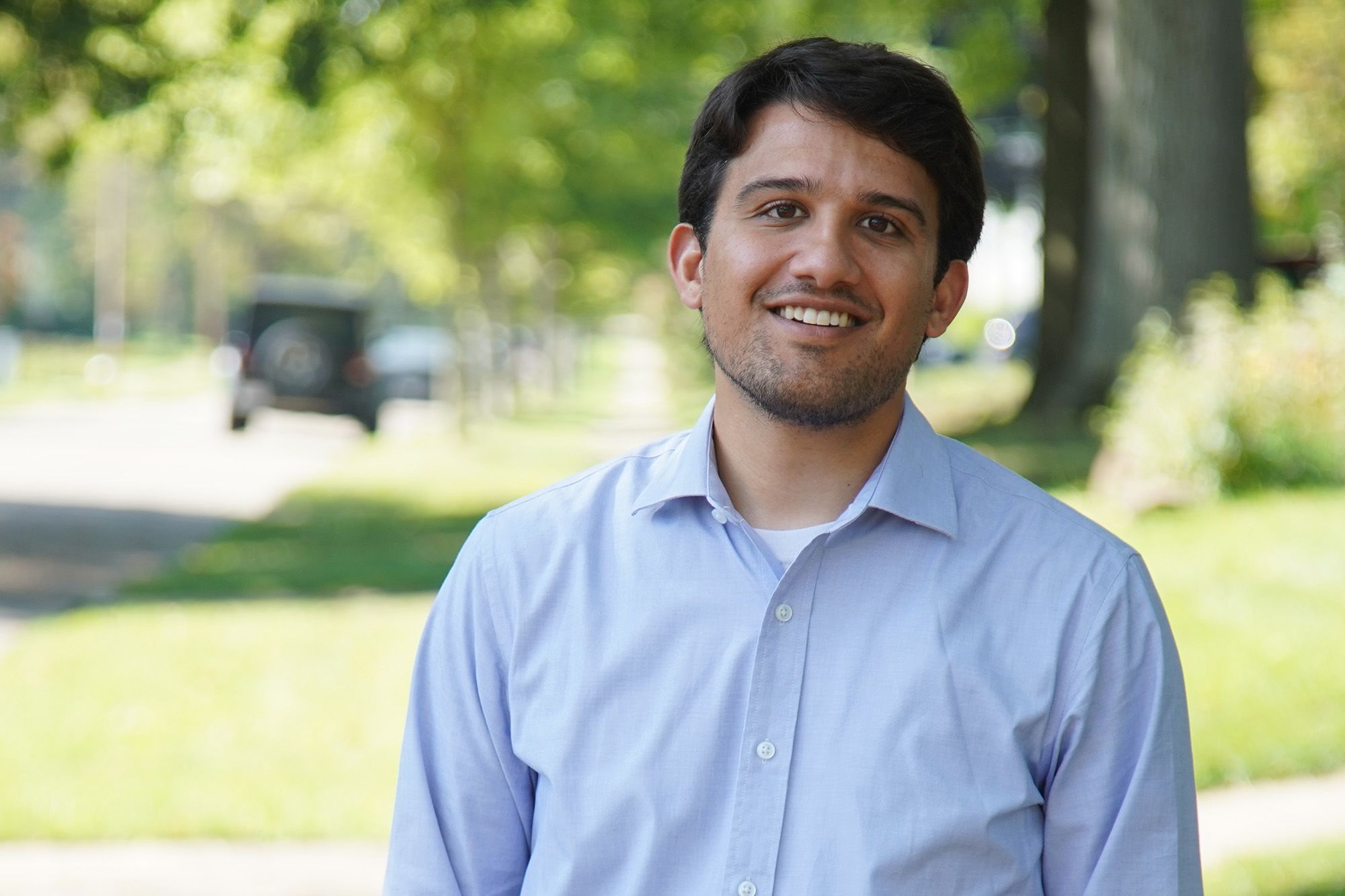 Safety priorities
Safety is the "cornerstone" of Malik's priorities if elected mayor, he said. He'd like Akron officers to spend more time on community policing and getting out into the community to connect with residents and build trust. He wants to renovate the police headquarters to help with recruitment of new officers and to restore morale of those currently on the force.
"Within six months of taking office, we'll make a decision about the future of whether we're going to completely renovate that building or choose an entirely different site," Malik said. "If you're asking people to come to work, to show them that you are willing to invest in them as well, there are ways that we can improve the experience of being an officer."
Malik would also like to create a unit of mental health services workers that would accompany police officers to certain mental health-related calls.
He wants to continue working on increasing transparency and accountability in the police department and investing in youth violence prevention.
"Helping build that bridge between police and community and helping police understand what community needs are, but also helping, you know, the average person to see that, you know, behind that uniform is a person just like them and it, you know, helps build humanity on both sides," Malik said.
Housing goals
Akron needs housing of all types, from affordable to high-end developments, Malik said. He would particularly focus on infill development.
"We have prioritized kind of this high-end development on the outskirts of town. We have to be willing to put our staff resources and attention into infill development in neighborhoods that have seen concentrated poverty for many years," he said.
"If we can figure out how to do really high quality infill housing, I think we can provide, you know, housing of all types and all income levels."
He'd also like to modify Akron's current 100%, 15-year tax abatement for new construction – one of the cornerstone programs of Mayor Dan Horrigan's administration.
"For some neighborhoods, that probably should be shorter term or it should be a smaller percentage," Malik said. "We're committing in our plan to modifying that tax abatement policy to make it more equitable across the city."
Malik would also like to address the city's high eviction rate.
Education
Malik wants to implement universal preschool in Akron.
"We know from studies all across the country that when we are helping kids get education and learning earlier and earlier, you see the return. It's not just in their educational outcomes, but in reduction in some of these behavioral issues that we see, and ultimately in the concerns about violence," Malik said.
He'd also like Akron's schools to live up to their full potential as community centers, he added. Akron's schools are called "community learning centers" and are open to the public for use in the evenings after school hours are over – an initiative created when voters approved an income tax increase in 2003. But it can be difficult to access the CLCs, Malik said.
"There's a 24-page PDF that you have to read through to, you know, as an instruction manual to get access. There are insurance requirements that are often difficult for people to get through," Malik said. "So how do we streamline that process and really open up these buildings, both substantively but also in terms of the culture so that everyone feels like they're welcome in those buildings?"
Other priorities
Calling the current way of governing "too top down," Malik said a key part of his platform is to make Akron residents feel more involved in the local government process. Decisions will be "consensus-driven," he said, and will prioritize community input.
FAVORITE THING TO DO IN AKRON: Spend time in Valley View Metro Park
FAVORITE AKRON RESTAURANT: Cilantro, Crave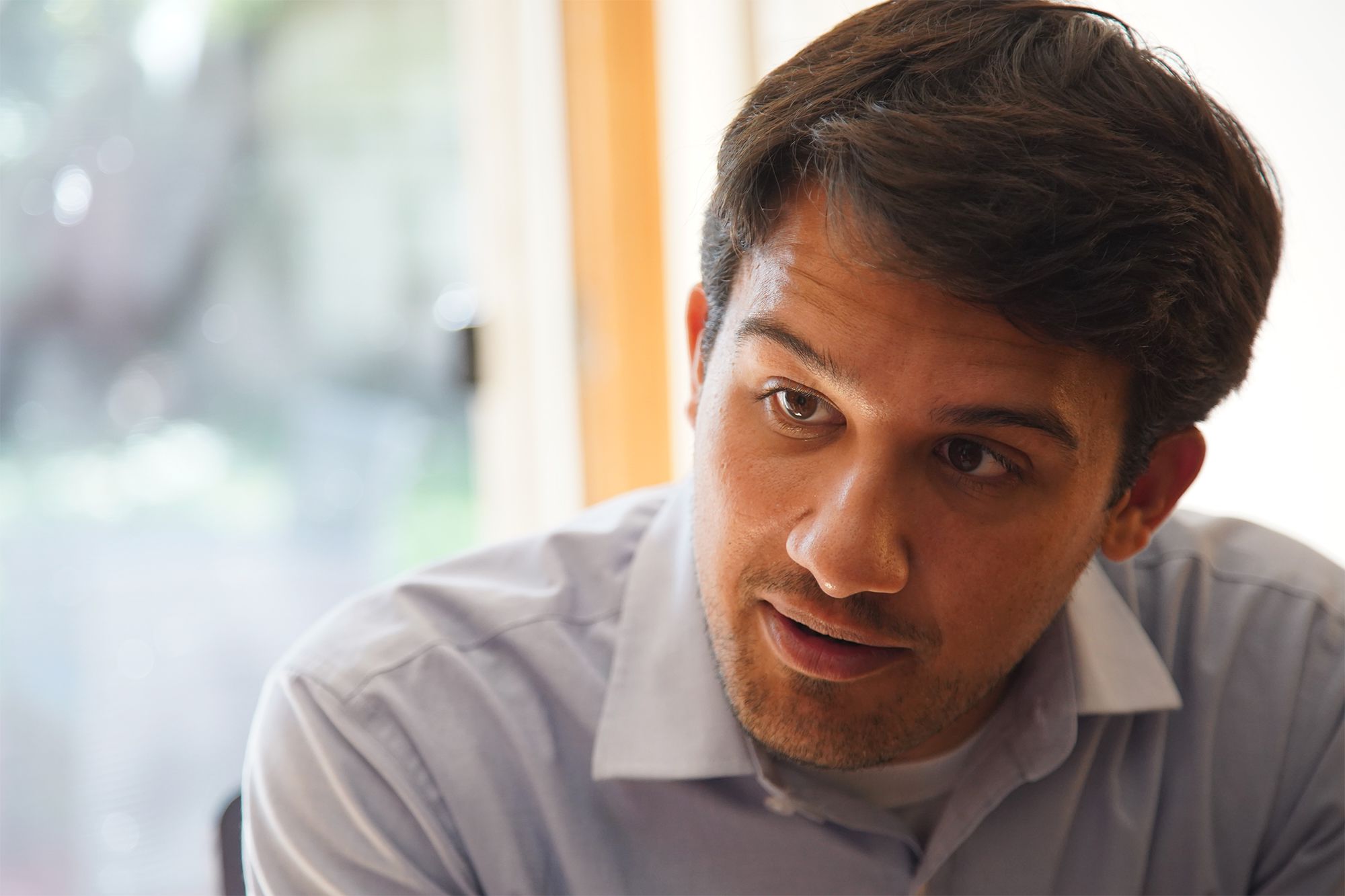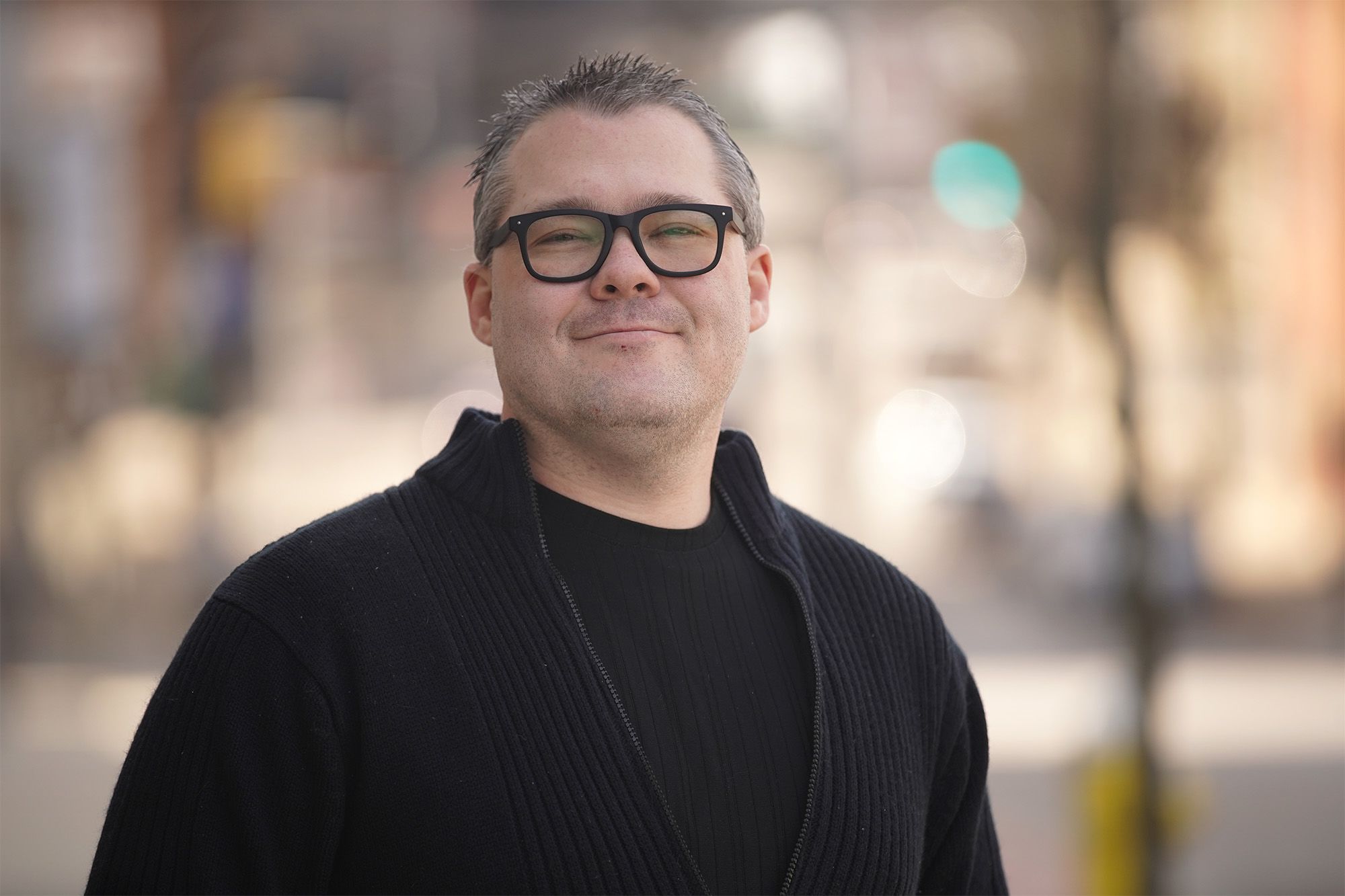 KEITH MILLS
HIGH SCHOOL: North High School until 11th grade; GED
COLLEGE: University of Akron
CURRENT NEIGHBORHOOD: West Akron
RELEVANT EXPERIENCE: Intervention specialist at Collinwood High School in Cleveland; Previously ran for Akron City Council
Why he's running
Mills wants to enact change in the city and believes he can connect to voters better than the other candidates, he said.
"When I found out who was initially running, I'm like, 'I know these guys, and I've lived around here my entire life, basically. And if you want to be the change, it's got to be you.' So a little voice in my head said, 'Do it,'" Mills added.
Safety priorities
Akron Police should engage more with citizens, Mills said. He'd also like them to undergo social-emotional learning training, he said.
"We just need to look at policing differently and how they engage citizens and how they perform their duties," Mills said.
He'd like to increase youth programming, such as after-school activities and mental health services, to help combat youth violence in the city.
Mills added that he does not want to "bash the police" and has applied to be an officer in Akron in the past.
Housing goals
Mills expressed concern over Akron's high eviction rate and unresponsive landlords. He'd like to create a city office that serves as a liaison for private and commercial properties and residents. If residents cannot get ahold of their landlord, the city could take the lead in contacting them, Mills said.
He'd also like to give assistance to residents struggling to pay their rent.
"If you are having problems paying your rent, you come out to us and then maybe we can figure out how to pay that for you."
Education
Touting his experience as a teacher, Mills said he'd like to see more mentorship programs in Akron schools. The city can work alongside the school board to improve educational opportunities for students, he said.
"We all have or should have the same goal, which is protecting our children. So, I think that providing more services from the city side, and more supports, is a positive plus," Mills said. "If, you know, I need or we need to station more police there, we will find the resources to do so. If we need to help in any way, my office would always be open. A phone call away."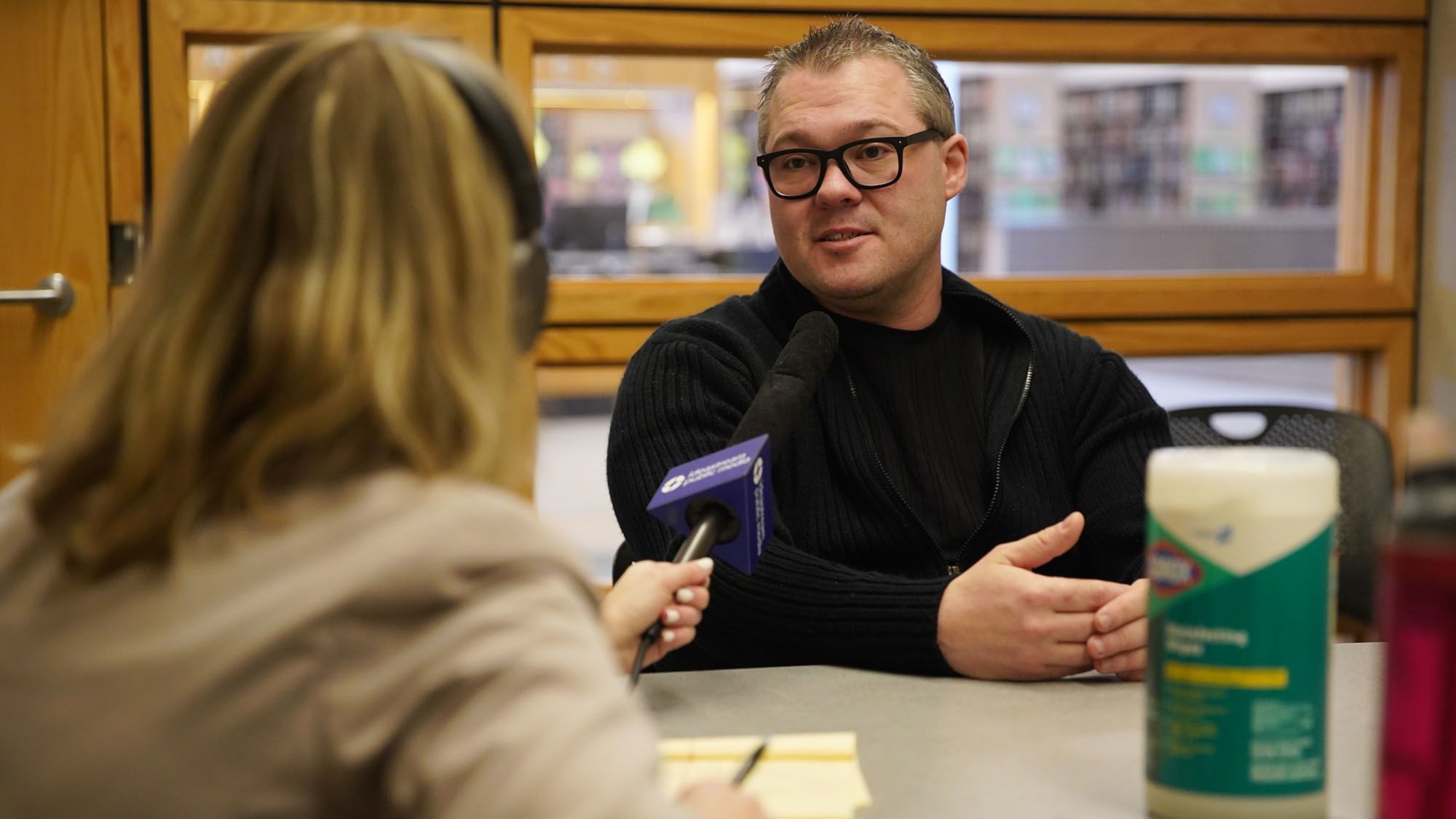 Other priorities
Mills would like to increase communication from city government through robo-texting and social media posts. One of his biggest priorities, he said, is to improve transparency and get more residents engaged in local government.
FAVORITE THING TO DO IN AKRON: Snowboarding at Boston Mills, concerts at E.J. Thomas Hall, Akron RubberDucks games
FAVORITE AKRON RESTAURANT: Parasson's Italian Restaurant, Lockview
TARA MOSLEY
HIGH SCHOOL: Central Hower High School
COLLEGE: Currently majoring in organizational supervision at University of Akron
CURRENT NEIGHBORHOOD: East Akron
RELEVANT EXPERIENCE: City council member for nine years; Former Akron Municipal Court bailiff
Why she's running
A lifelong Akronite, Mosley said she has wanted to be Akron's mayor her entire life. Her years of experience on city council have taught her to always be community-focused, she said.
"I want to run because I think Akron deserves a mayor who will listen to them and not only lead, but listen," Mosley said. "[It] is okay to listen and lead at the same time. I do believe that my track record in comparison to the other people in this race is bar none."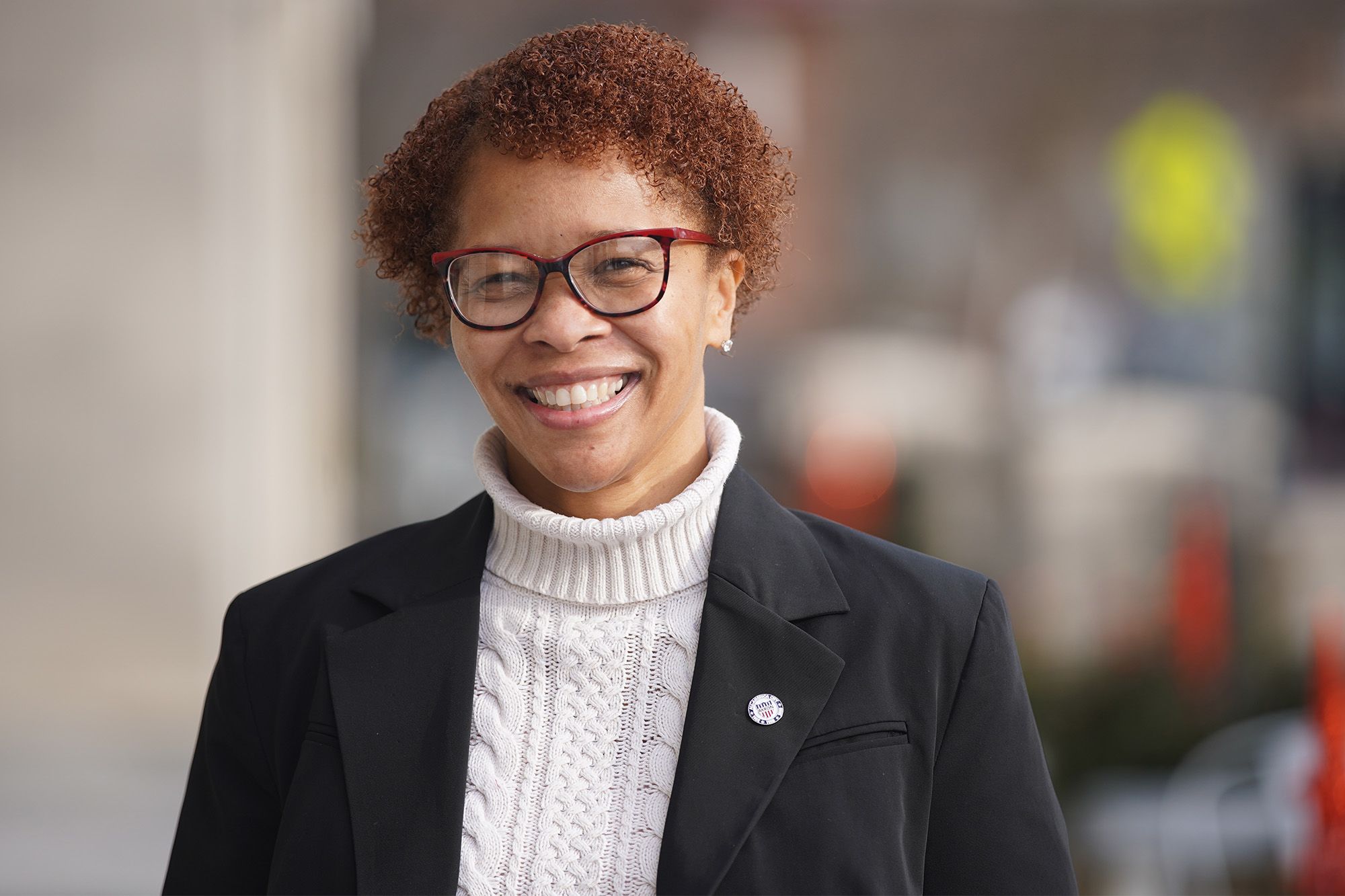 Safety priorities
Mosley wants to implement substations in Akron neighborhoods. She'd also like for more officers to walk the beat and make connections with residents.
"When I have my 90-plus-year-old elders in my neighborhood calling me because they're on the floor in the middle of the afternoon because of gun violence, that's a problem, and it has to be addressed. But there has to be buy in on both parts," Mosley said. "The relationship between the police and the community is a priority and it's paramount to being proactive."
Mosley would like to see more accountability and transparency from the police department, she said. She'd also like to focus on addressing mental health crises.
"I think that is a priority that I think most candidates aren't talking about. Yes, we do have a public safety issue, but how many people are you dealing with when it comes to public safety that have a mental health or an addiction issue that are in crisis?" Mosley added.
Housing goals
If elected, Mosley said she would work to get more homes repaired in the community, particularly in the elderly population.
More of the city's American Rescue Plan Act (ARPA) funds should have been allocated for home repairs, and seniors need to be prioritized, she said.
"That's legacy for them. They're trying to keep the house in the family, and that's important as we build our neighborhoods up, because Downtown is flourishing and that's great, but we have to make sure that our neighborhoods reflect that as well," Mosley said. "When people move into the city, they want to live in neighborhoods, they want to have porches, they want to have neighbors, they want to have grass in their front yard."
Mosley added that she wants to see all types of new housing options in the city, from upscale to low income. There should be more affordable rental options as well, she said.
"When you start building developments where the rent is $1,600 to $2,300 a month, we have to be very mindful of those individuals who can afford to pay that kind of rent. They can afford to leave here."
Education
Mosley wants to address safety in Akron's K-12 schools by "intentional outreach" in neighborhoods where children are dealing with trauma. She would like to address poverty and food insecurity, she said.
"There's a reason why a lot of these young people are hanging on corners and doing the things they're doing, and it's not just because they just want to be out there. Maybe they feel like they have to be out there. Some of these young people are helping their parents pay bills by any means necessary," Mosley said. "We need to be proactive. And if you do not address the things before they happen, then we're always going to be reacting to everything that happens here in the city."
Other priorities
When it comes to infrastructure improvements – such as repairing and resurfacing roads – Mosley thinks the federal infrastructure bill will be a huge help. But, she also wants the city to stop taking the lowest bid for projects.
"Sometimes when taking the lowest bid, you get what you pay for. And as we see, our streets are being repaved. We see some of our streets are already starting to buckle, already starting to get divots back in the street," Mosley said.
FAVORITE THING TO DO IN AKRON: Roller skate (She would push for a roller skating rink in Akron if elected mayor.), ride bikes at local parks
FAVORITE AKRON RESTAURANT: Luigi's for food, Baxter's Speakeasy for drinks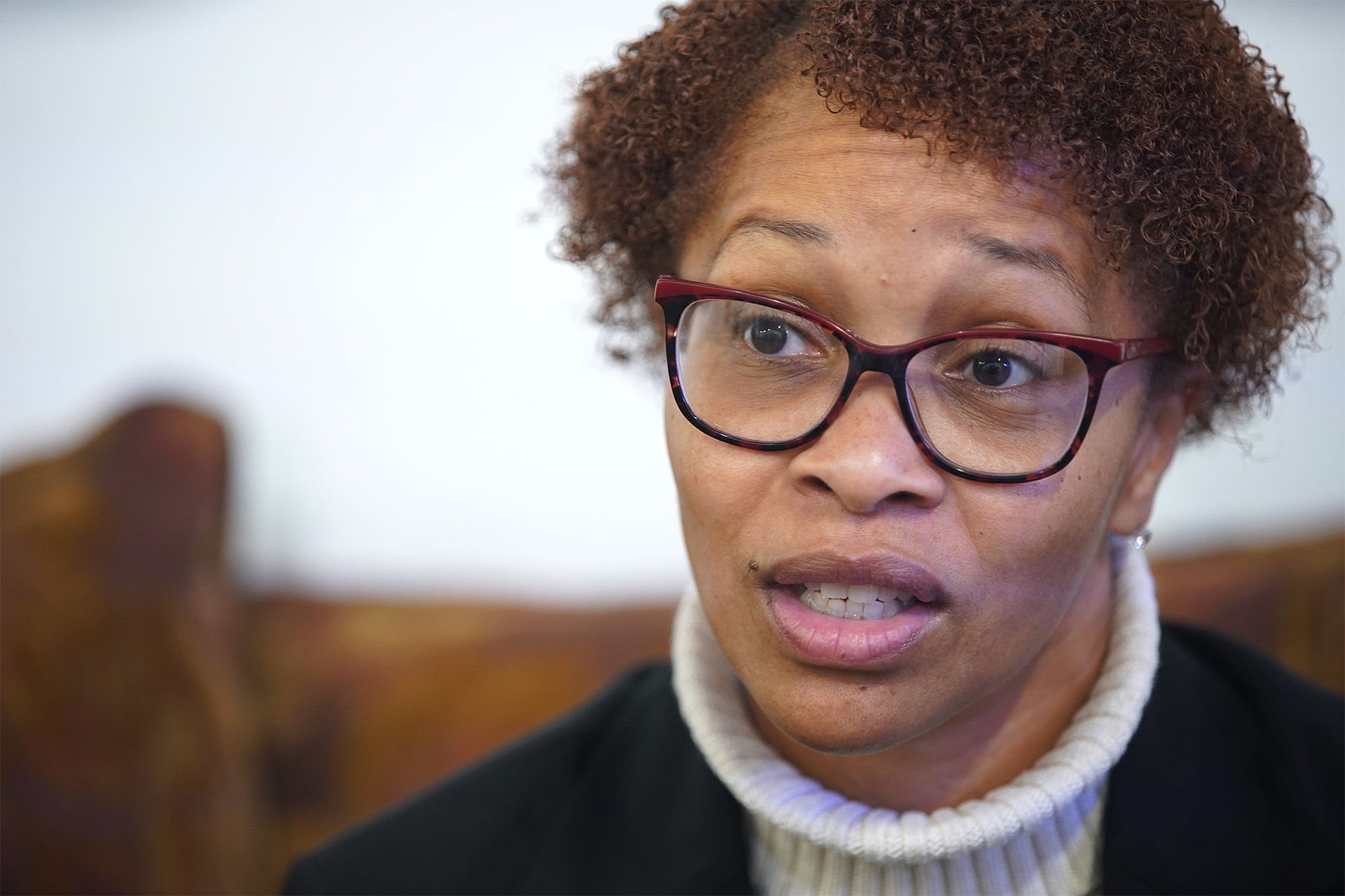 JOSHUA SCHAFFER
HIGH SCHOOL: Orange High School
COLLEGE: University of Akron
CURRENT NEIGHBORHOOD: Chapel Hill
RELEVANT EXPERIENCE: Cell phone store manager
Safety priorities
Schaffer would like to decriminalize certain drug offenses in the city, like possession of marijuana.
"I believe that drug addiction is a mental illness. And if we treat it as such, we can stop complaining about the jails being full and about our criminal justice system being all tied up," Schaffer said.
"I believe that people with drug-based offenses should be ticketed and released and then have the option to go through mental health and addiction treatment in order to get that ticket waived. I think that will reduce crime."
Schaffer called for more accountability in the police department. He'd like the members of the new Citizens' Police Oversight Board to be voted on by the public, instead of city council, and he does not think current or former police officers should be allowed to serve on the board.
"Those people should be on the ballot. They should be elected by the people of the city of Akron. And I think that that would bring more accountability to the police, as well as build trust between the community and the police," Schaffer said.
Housing
Schaffer proposes reducing a special assessment tax that's imposed on property owners for improvements such as street lighting and road repairs. This would make housing costs more manageable for citizens, he said.
"I'd like to find an alternate way to fund that through a small gas tax and a small tax increase on the 2% of richest people who live and work in Akron," he said.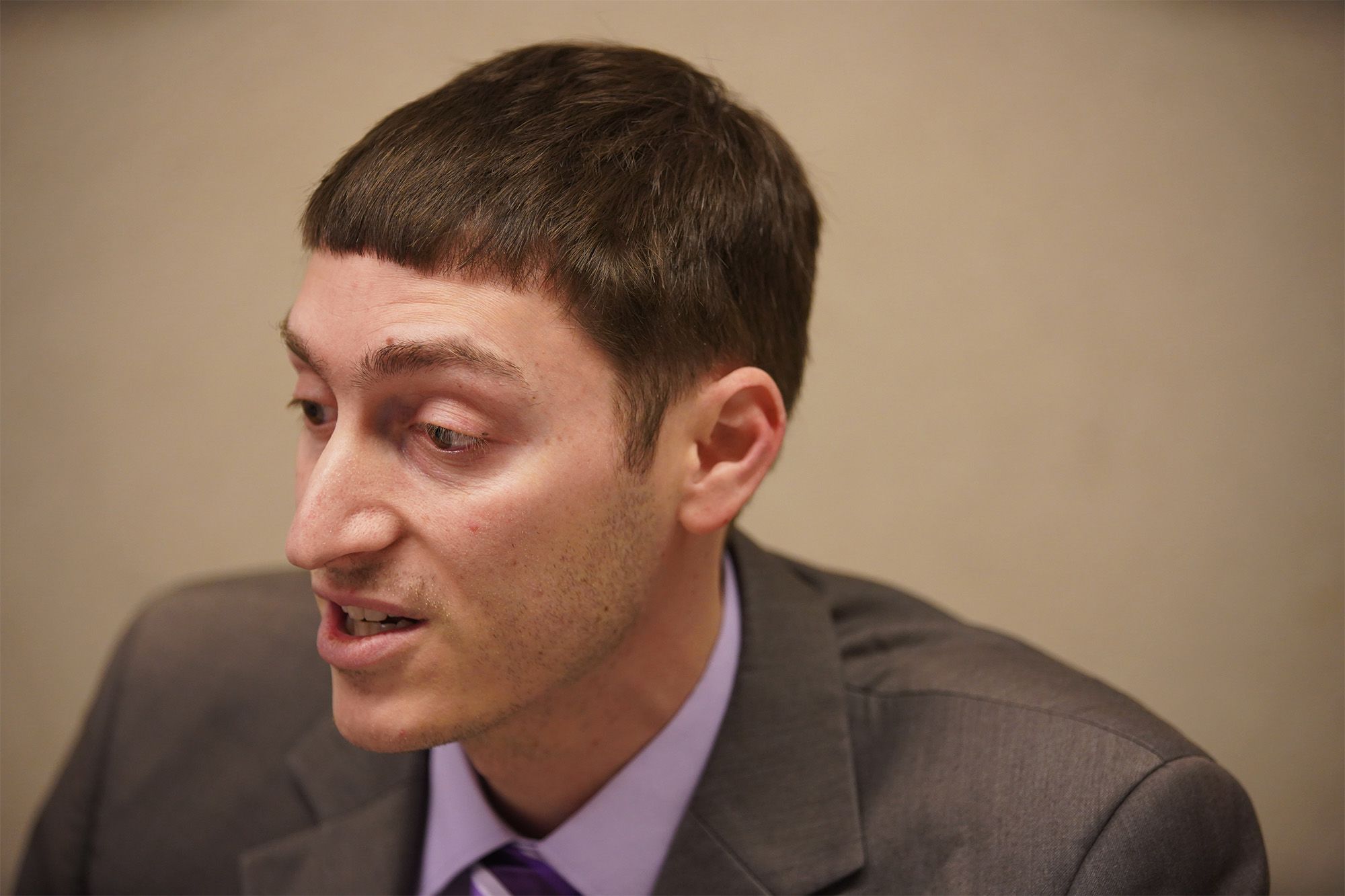 Education
Schaffer wants to improve safety in Akron's schools by installing metal detectors. He'd also like children to undergo regular mental health exams.
"I support having multiple mental health professionals in school so that all students have access to mental health care, especially in the high school where teenagers are prone to depression, anxiety and other mental health issues that normally come with being a teenager," Schaffer said.
Other priorities
If elected, Schaffer would focus on the environment. He would like to promote a green economy, he said.
"I think that we can have a manufacturing sector where we manufacture solar panels, wind turbines and other green energy, maybe, you know, electric car batteries," Schaffer said. "I believe we can work along with the University of Akron for job training and to make this innovation hub, and I think that will actually give us the most thriving economy that Akron has ever seen."
FAVORITE THING TO DO IN AKRON: Cuyahoga Valley Scenic Railroad
FAVORITE AKRON RESTAURANT: Azteca Mexican Restaurant
MARCO SOMMERVILLE
HIGH SCHOOL: Buchtel High School
COLLEGE: Certificate from Cincinnati College of Mortuary Sciences
CURRENT NEIGHBORHOOD: West Akron
RELEVANT EXPERIENCE: Current deputy mayor for intergovernmental affairs in Mayor Dan Horrigan's administration; Former city planning director; Former president of Akron City Council; Owns Sommerville Funeral Services.
Why he's running
Sommerville said his extensive experience working in Akron city government and community organizations makes him the perfect fit to lead the city.
"One of the reasons I want to be the mayor of the city of Akron is because I love the city. I raised my family here, started a business here," Sommerville said. "Through all of my experiences, I've learned that you should listen to the community and when you listen to the communities, you come back with a detailed plan of action."
Safety priorities
Sommerville would work to restore trust between residents and police, he said. He'd like to recruit more African American and female officers to better connect with marginalized communities.
"It makes it very difficult, when particularly a lot of the issues are in neighborhoods that have African Americans, and you have some police officers who have not had that experience," Somerville said. "So, [we] need to make sure that we have more African Americans on the force."
Somerville supports more accountability and oversight of the police department. He called for the creation of the city's police auditor role, currently held by Phillip Young, he said.
He wishes the city's new Citizens' Police Oversight Board had required a representative from each ward, Sommerville added. The board has nine members and the city has 10 wards.
"I think that's a problem. It's problematic. You've got to have every part of the community involved," Sommerville said. "But as we go along, maybe there's something that we can do."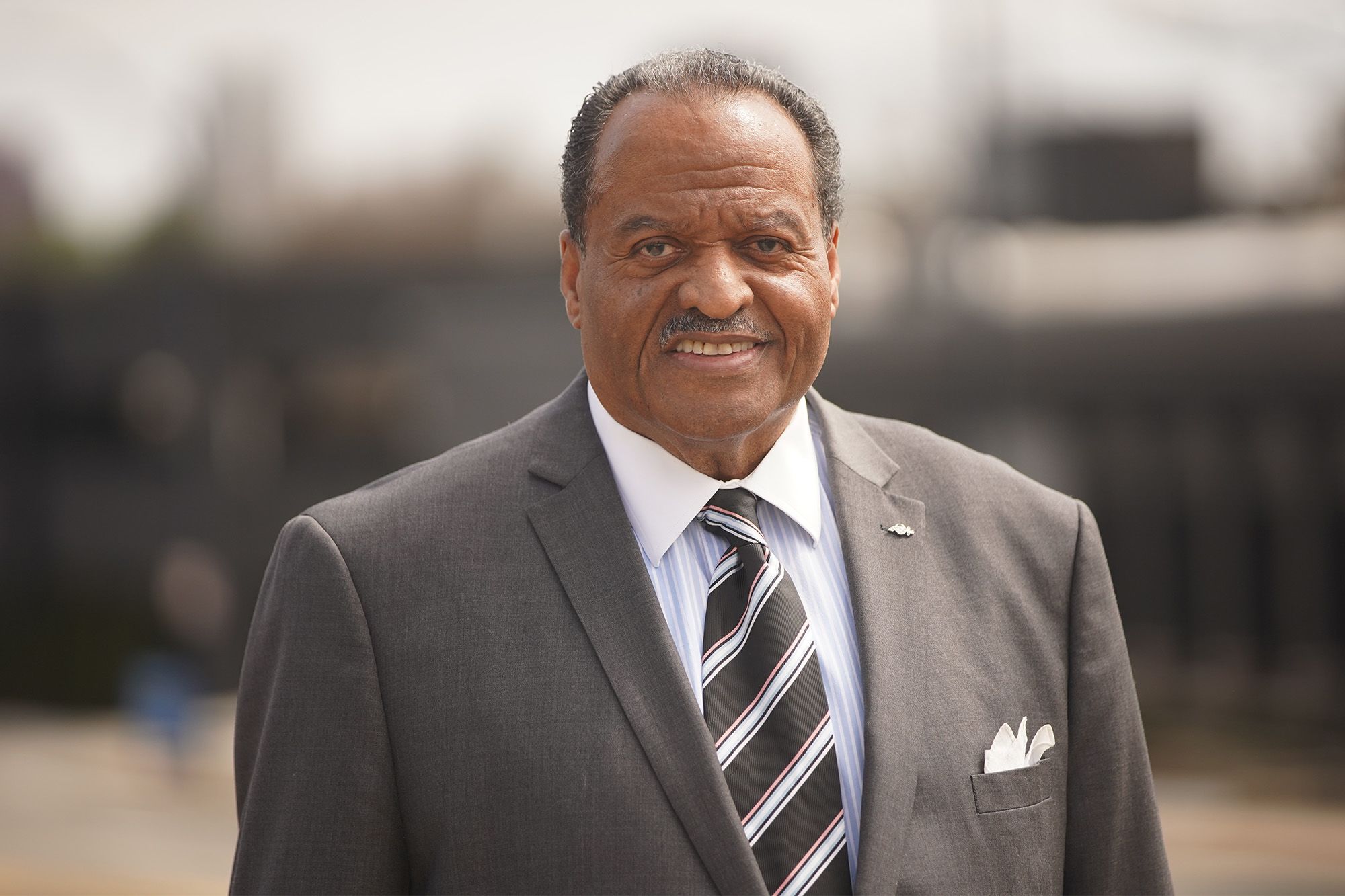 Housing goals
Sommerville, who is the board chair of the Akron Metropolitan Housing Authority, wants to increase all types of housing in the city, from low income to market rate.
While some people have criticized some of the newly approved rental developments for being too expensive, Sommerville said it is important to attract people with higher incomes to the city.
"If we get people who could pay those type of rents to move into our community, one thing happens, and is really clear - they pay more what? Income tax."
"They support the services that we need: police, fire, street cleaning, snow removal. So, that's why we should have diversity," he said.
Sommerville added that he is already involved in a housing project in the Summit Lake neighborhood, which will provide 290 new homes in that community. Current residents being displaced by the project will have the first pick of the new homes once they are completed, he said.
Education
Sommerville would like to improve school safety, such as making sure all buildings are secure and looking into technologies that would quickly alert parents if a situation arises.
"Don't wait till something happens. Let's do it now. And I think there's a lot of problems with government, we kind of wait until something happens, then we want to do something about it," Sommerville said.
Other priorities
If elected, Sommerville said he would use his experience as a small business owner to work on economic development in the city. He'd like to encourage businesses to open locations in Akron. He'd also promote the city internationally, he said, and try to attract companies from across the world that are making innovative products and new technologies but need support.
"They're going to be looking for ways to get a broader audience to use those products and the things that they develop. And I think Akron's a great place for that to happen, with University of Akron and Stark State, to make those dreams come true for these companies that we want to come here," Sommerville added.
FAVORITE THING TO DO IN AKRON: Although Sommerville said he is often too busy for hobbies, he enjoys working with Akron Civic Theatre to bring entertainment to Akron.
FAVORITE AKRON RESTAURANT: Ken Stewart's Grille, Gionino's, Luigi's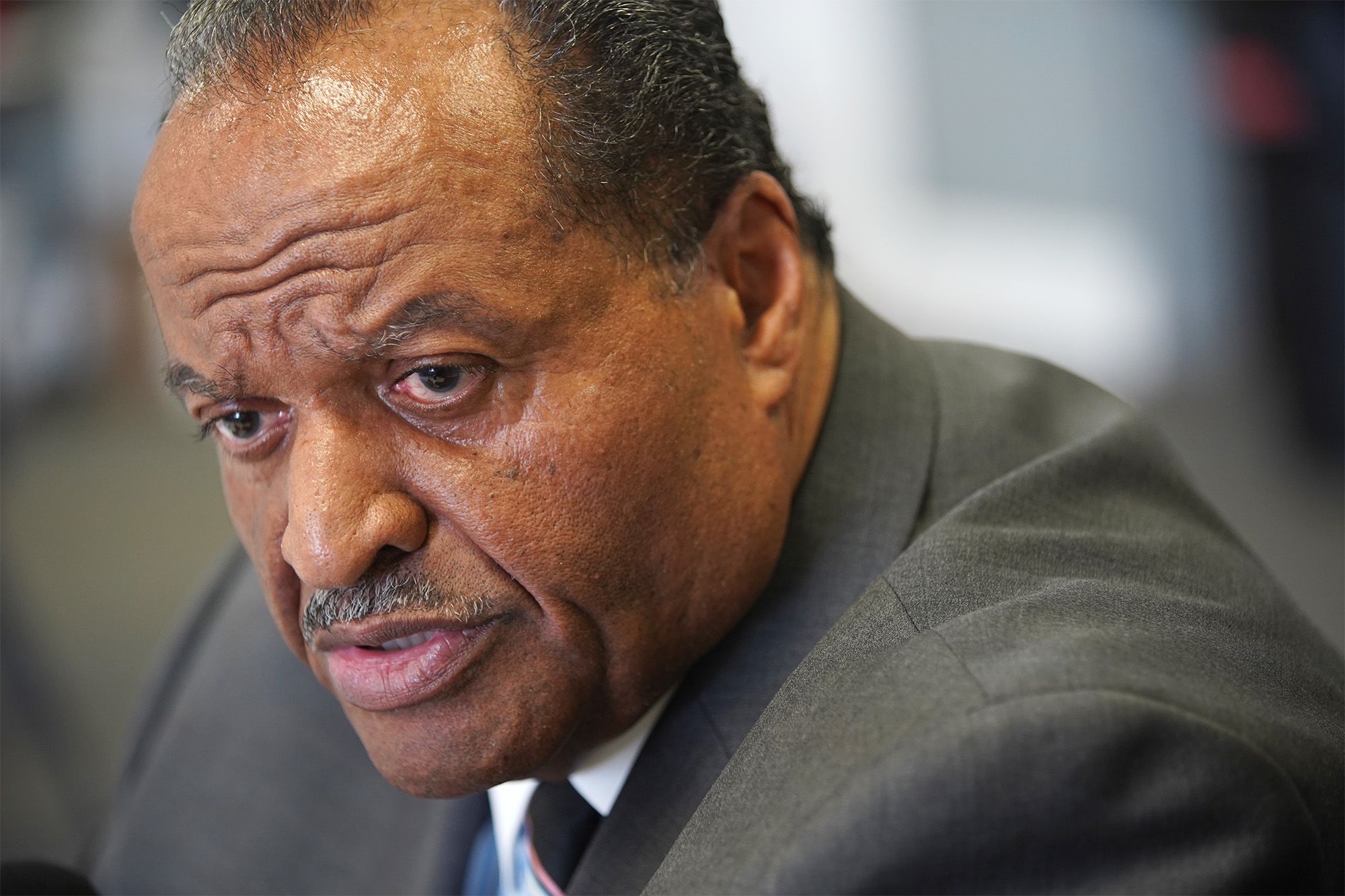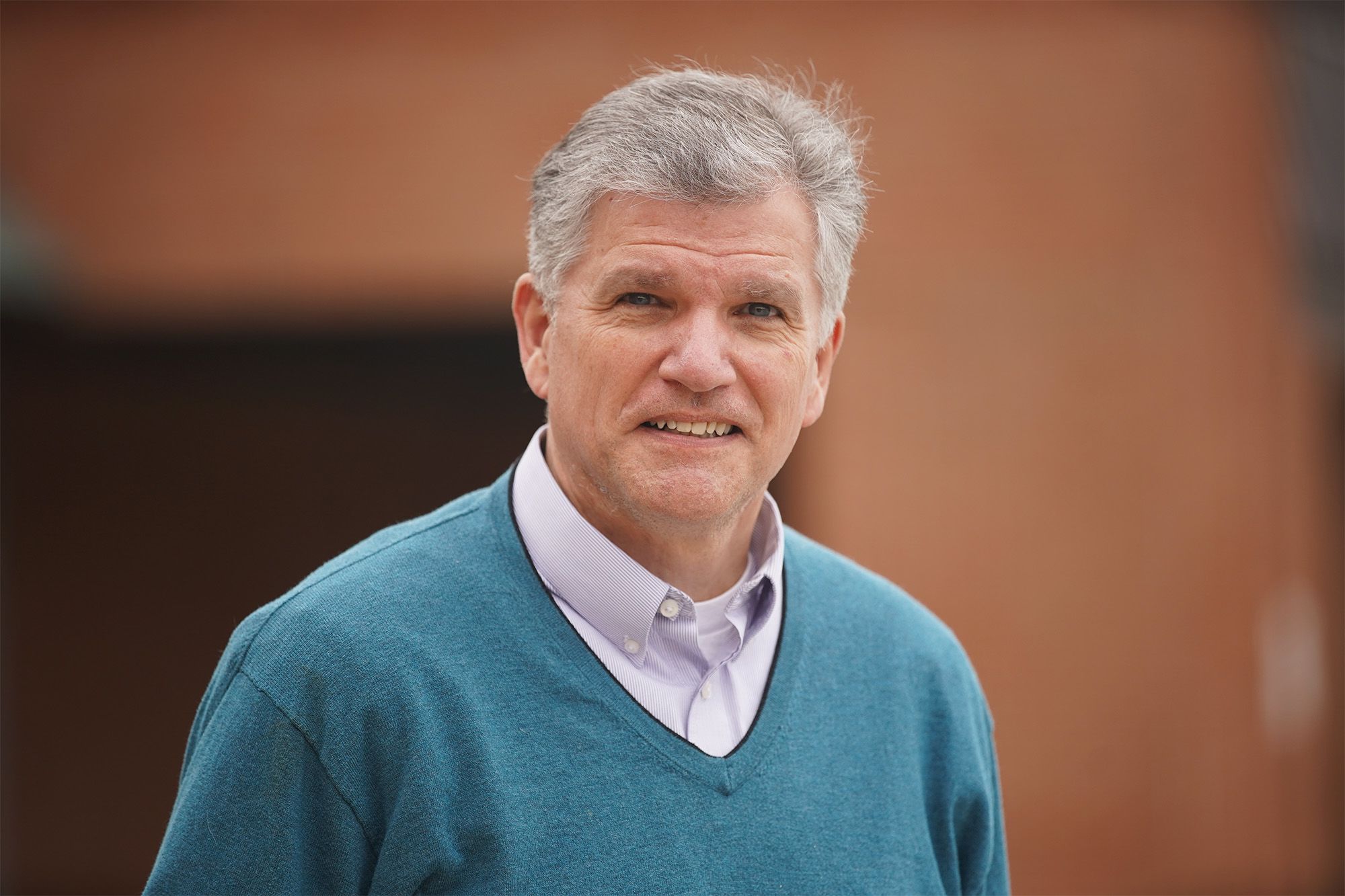 JEFF WILHITE
HIGH SCHOOL: Kenmore High School
COLLEGE: University of Akron
CURRENT NEIGHBORHOOD: North Side
RELEVANT EXPERIENCE: Current Summit County Council member; Current executive director of Family Promise; Former deputy mayor in Mayor Don Plusquellic's administration; Former executive director of Akron-Summit Solid Waste Management Authority
Why he's running
The city is at a "critical juncture," Wilhite said, noting the aftermath of the death of Jayland Walker and city council "constantly fighting" with the mayor's office. And with the city's 2025 bicentennial on the horizon, he'd like to connect with residents, particularly in underserved neighborhoods, to ensure planning that celebration is equitable, he said.
"When you have neighborhoods telling me when I'm knocking on doors that they feel neglected, their neighborhoods aren't heard downtown, that concerns me," Wilhite said. "If successful May 2 and then in the November general election, starting [2024] right off at the get go, to start building those relations and trust out with the communities so that when we get to that celebration, hopefully everybody will feel as though they had a significant part in that."
Safety priorities
If elected, Wilhite would implement more community policing and provide officers with resources to engage more with citizens. He'd like officers to be able to purchase food or games to play with children while out walking the beat in neighborhoods.
"Non-threatening, very open, very candid, very transparent conversation with young folks and build a relationship with them so that they realize that, hey, they're not the bad guy. They're there. They're there to be helpful to them," Wilhite said.
He'd also like to install more lighting in high-crime areas and prioritize cleaning vacant lots and secluded areas. He wants to roll out a city-sponsored program to help citizens purchase doorbell cameras as a crime deterrent.
Additionally, he'd increase investments in the police department, including increasing training for mental health-related incidents and possibly renovating police headquarters.
"We have to make sure that they have what they need to do the job right," Wilhite said.
Housing goals
Housing is one of Wilhite's top priorities, and he'd especially like to support any initiative that ultimately encourages homeownership, he said.
To address affordable housing, he plans to create a deputy mayor position focused on housing, Wilhite said. Currently, housing falls under the planning department.
"It will be a standalone entity so that every single day, we're addressing the issue to get folks affordable housing, decent housing, safe housing. And the housing has to be equitable across a reflection of what the community is," Wilhite said.
Another issue he'd like to address is out-of-town businesses buying blocks of homes, charging high rent and not being responsive to tenants' concerns.
"They don't care. They're snubbing their noses at us. Quite frankly, they don't live here. So they have no investment here other than they're pulling dollars out of the community," Wilhite said. "Whatever legal processes we can do to address that, we're going to do that."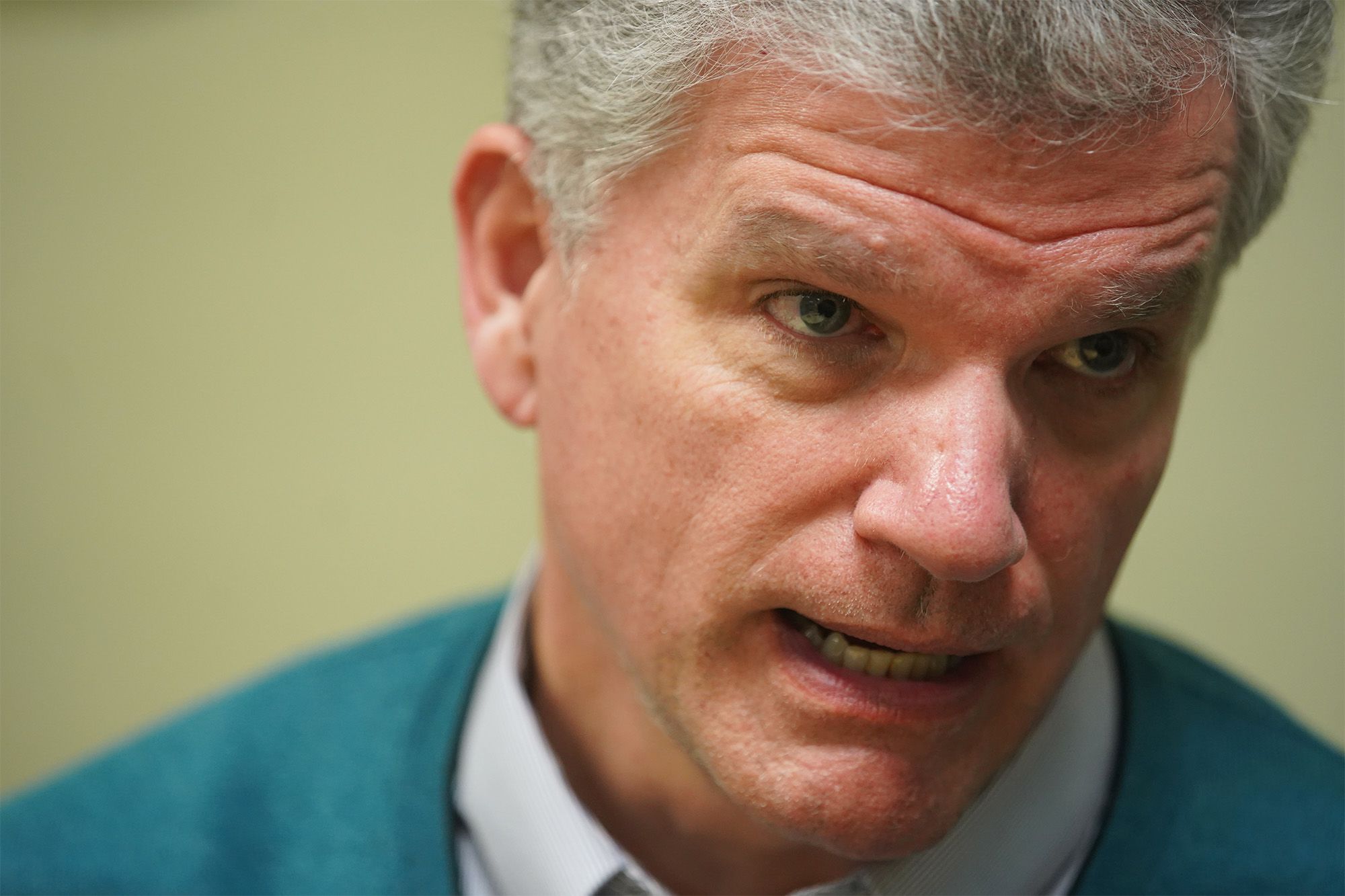 Education
If elected mayor, Wilhite would work closely with school board officials to see how the city can support them. He'd also like to see better career education in schools to help with the city's workforce development.
"Businesses are crying for staffing and the schools are trying to approach that with the career academy approach. I think that's very, very, very positive," he said.
Other priorities
Wilhite would like to increase communication and transparency in city government by creating weekly press conferences to highlight current projects going on in the city or addressing issues of that particular time period.
"It's not just whatever the issue is coming out of city hall. That's always the important piece, but it's collaborative efforts that are happening, where organizations have come together to solve a problem or they've identified a problem, and we need to call people together to fix those problems," Wilhite said.
He'd also support projects focusing on home repairs or other initiatives for seniors in the community, he added.
FAVORITE THING TO DO IN AKRON: Biking on the Towpath Trail
FAVORITE AKRON RESTAURANT: Luigi's