Equity in Art
Drawing Positivity Into the World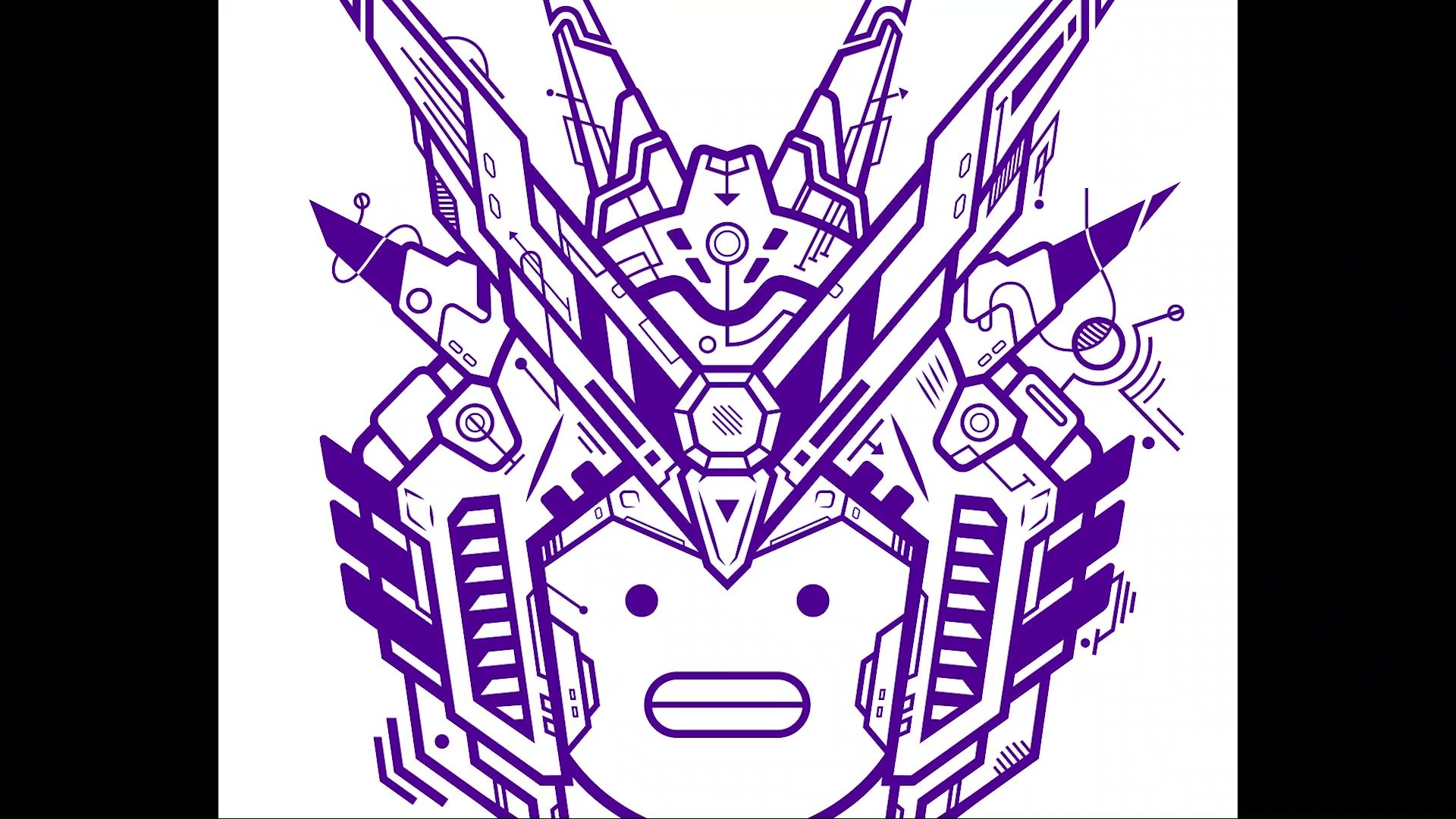 [Jordan Wong and Purple Films]
[Jordan Wong and Purple Films]
Editor's note: Recognizing artists of color face barriers in the art world, the Equity In Art series seeks to amplify the work of minority artists. Through this series, ideastream will profile artists of various genres living and working in Northeast Ohio. Look for a new profile each Wednesday in September at arts.ideastream.org
---
Jordan Wong loves to create dense landscapes of pop art images.
The 30-year-old designer has obsessively drawn and doodled since he was a kid.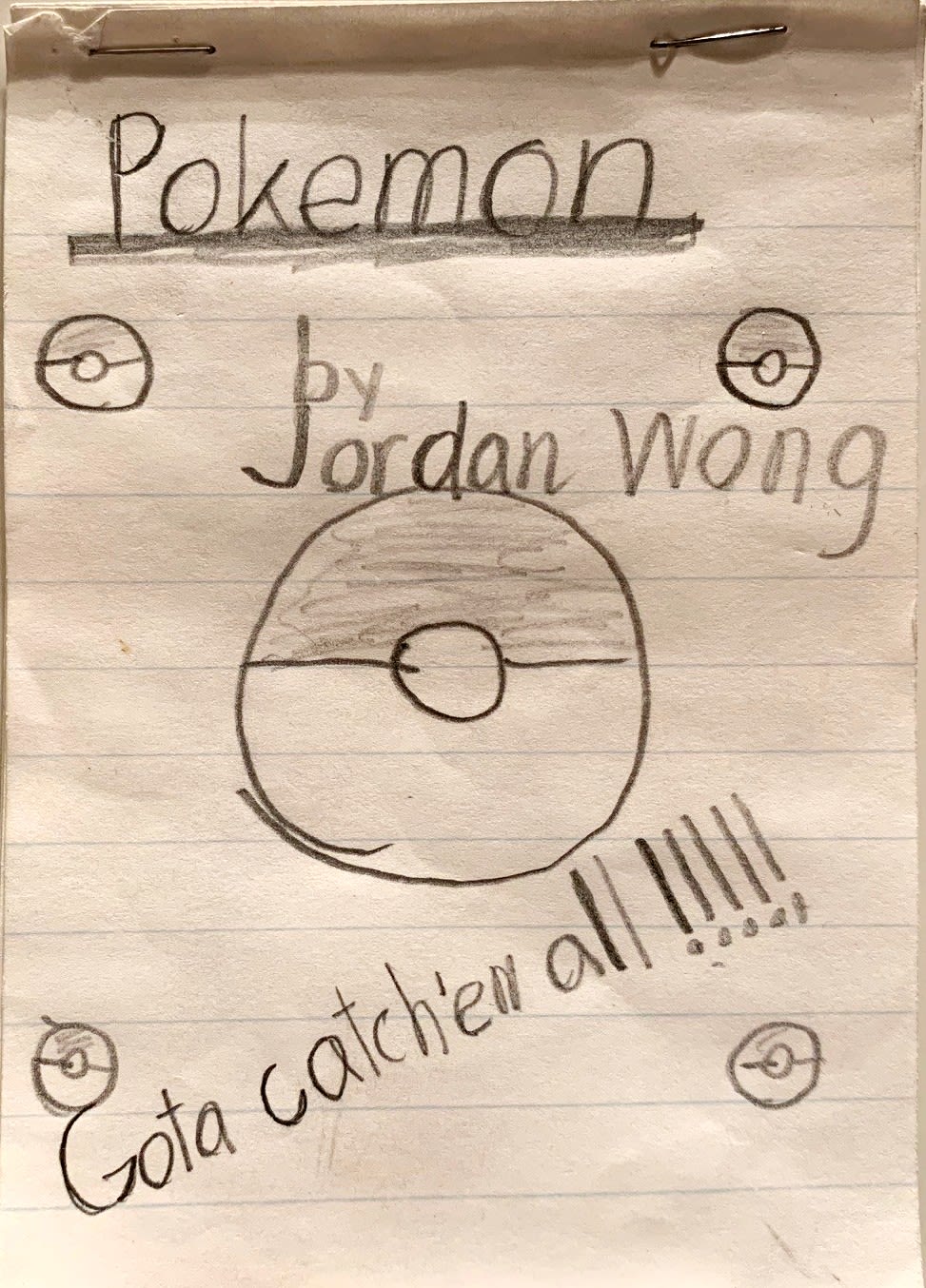 His work exudes childhood whimsy and wonder.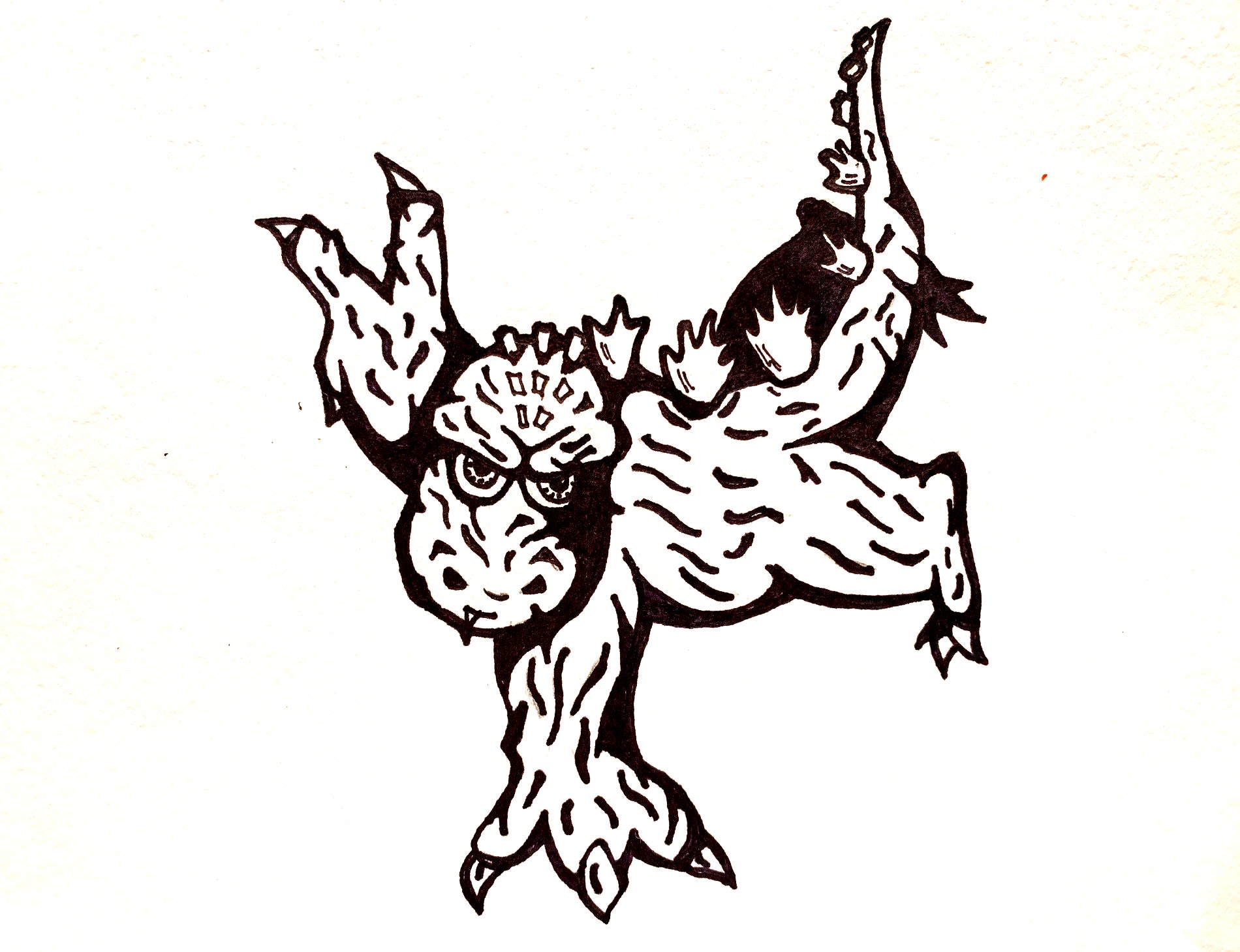 It's easy to spot influences like video games and comics.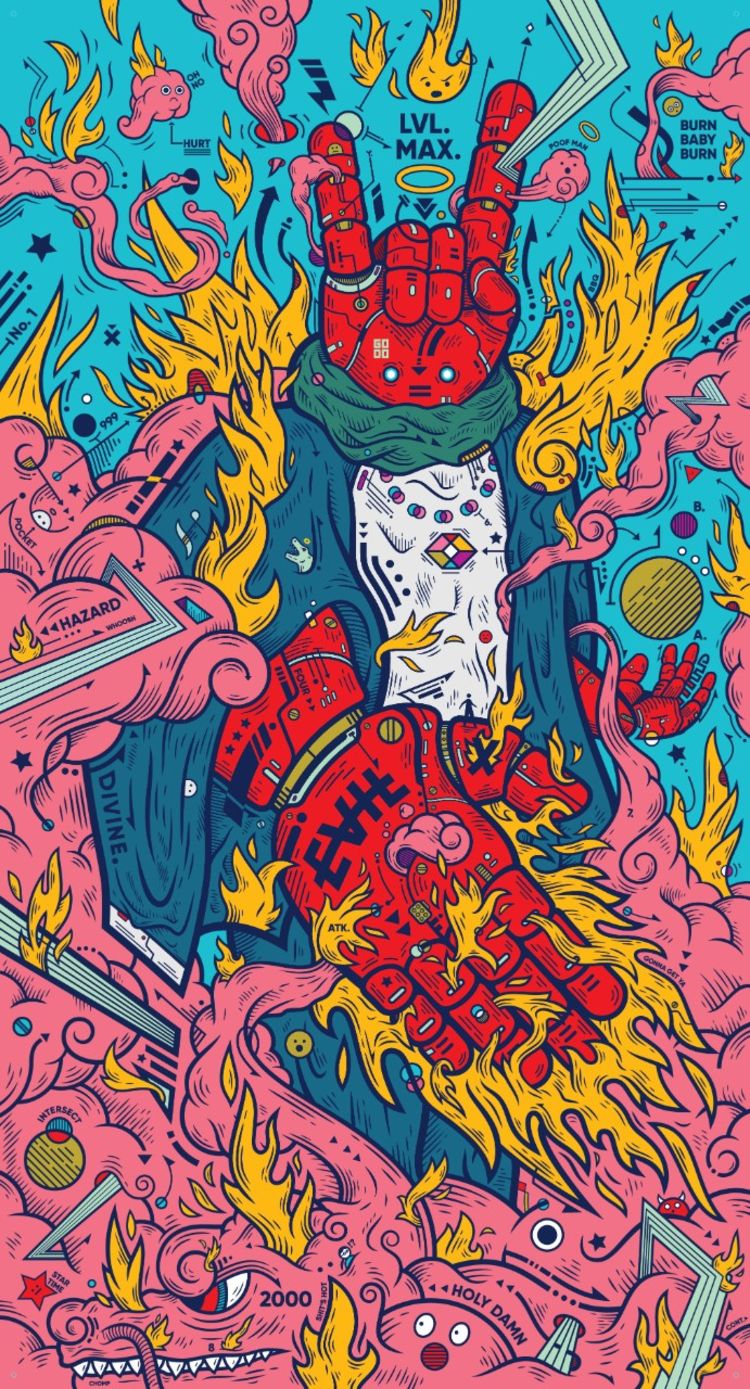 You'll also find touches that reflect his Chinese-American heritage, but he doesn't think that defines who he is or his art.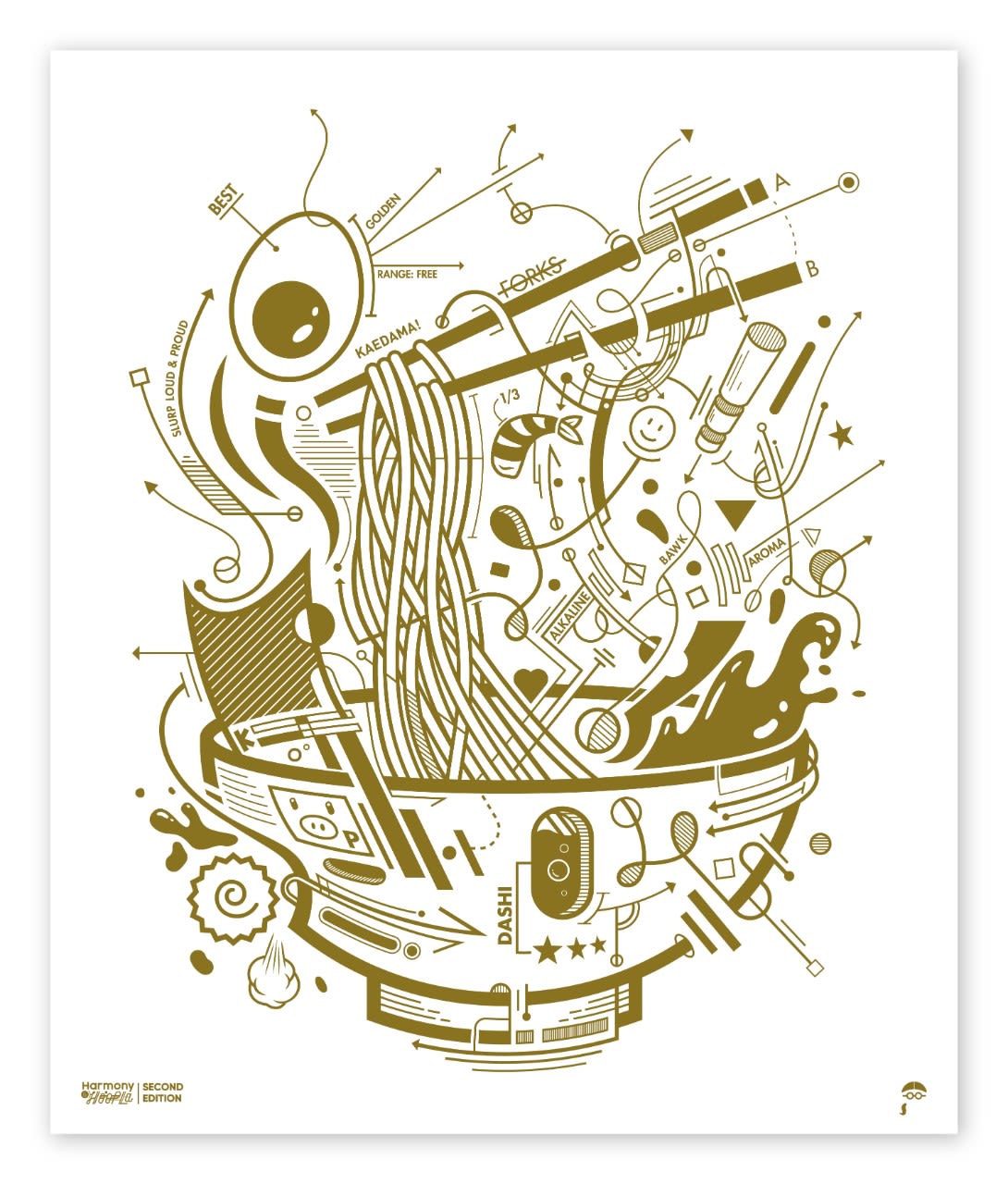 He just wants to be himself.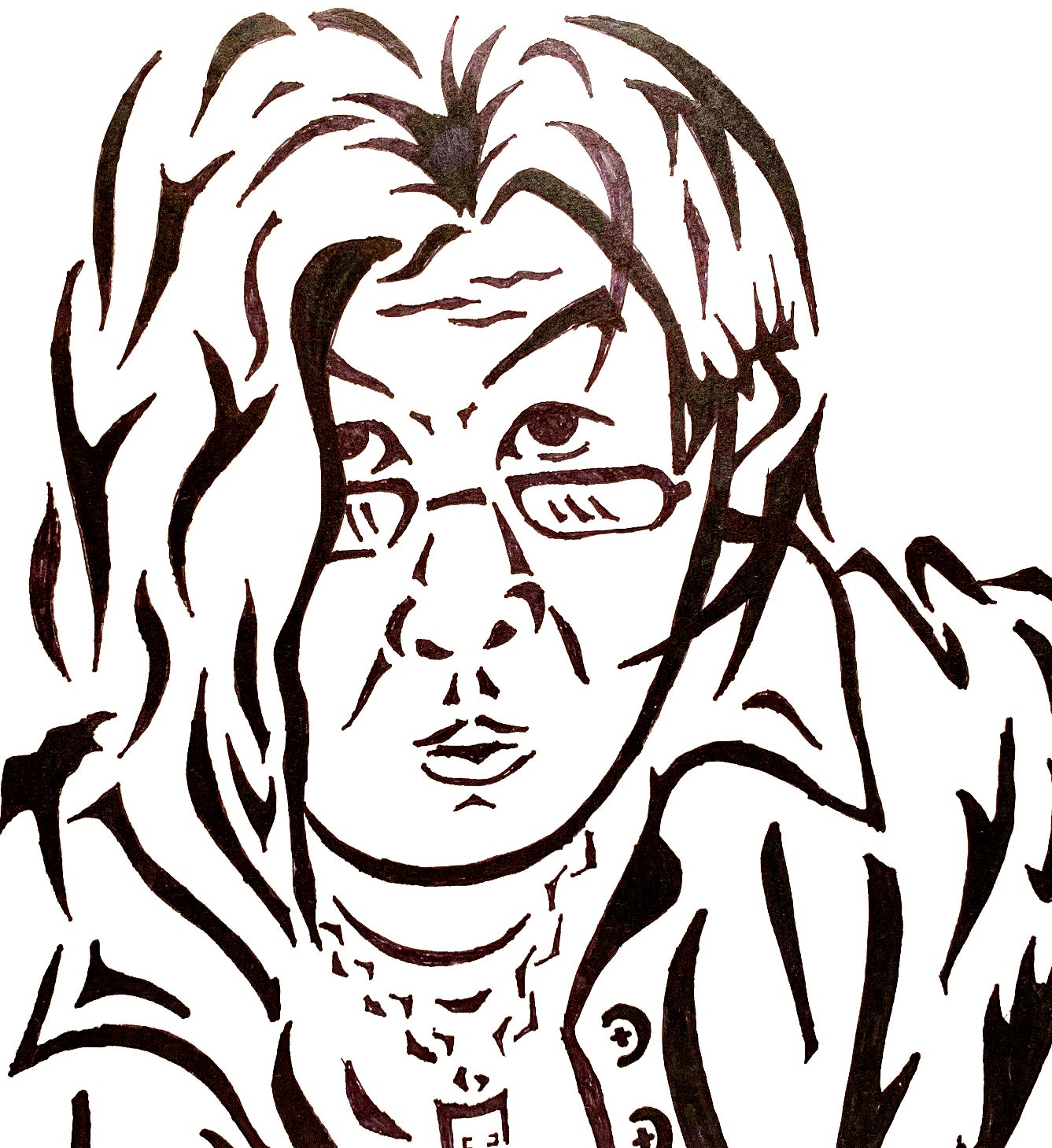 What's In A Name?








"Wong is not our family's real last name. When they came over, they had to actually purchase that name to become a citizen."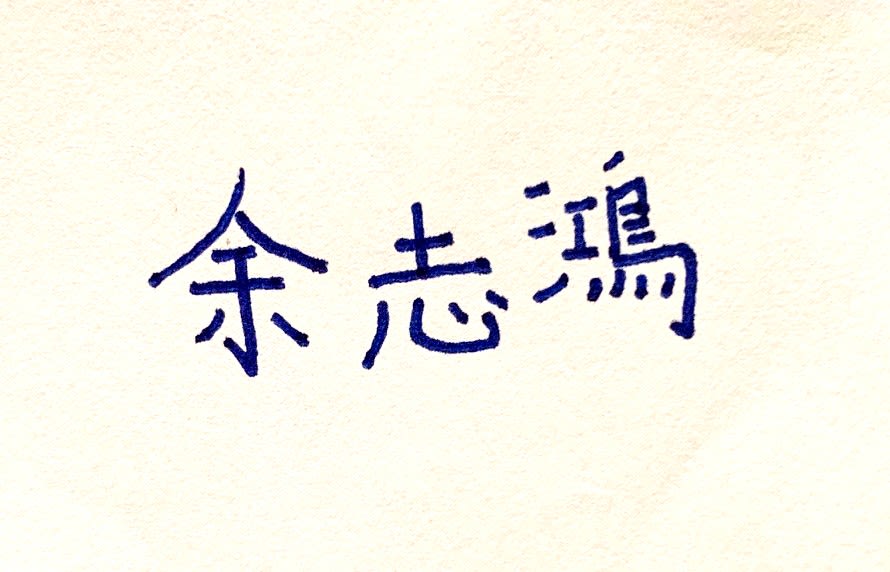 As the grandson of Chinese immigrants,
Jordan Wong has spent a good part of
his life trying to figure out who he is.
Growing up in a largely white Pittsburgh suburb,
he was shunned by some classmates because
he looked different.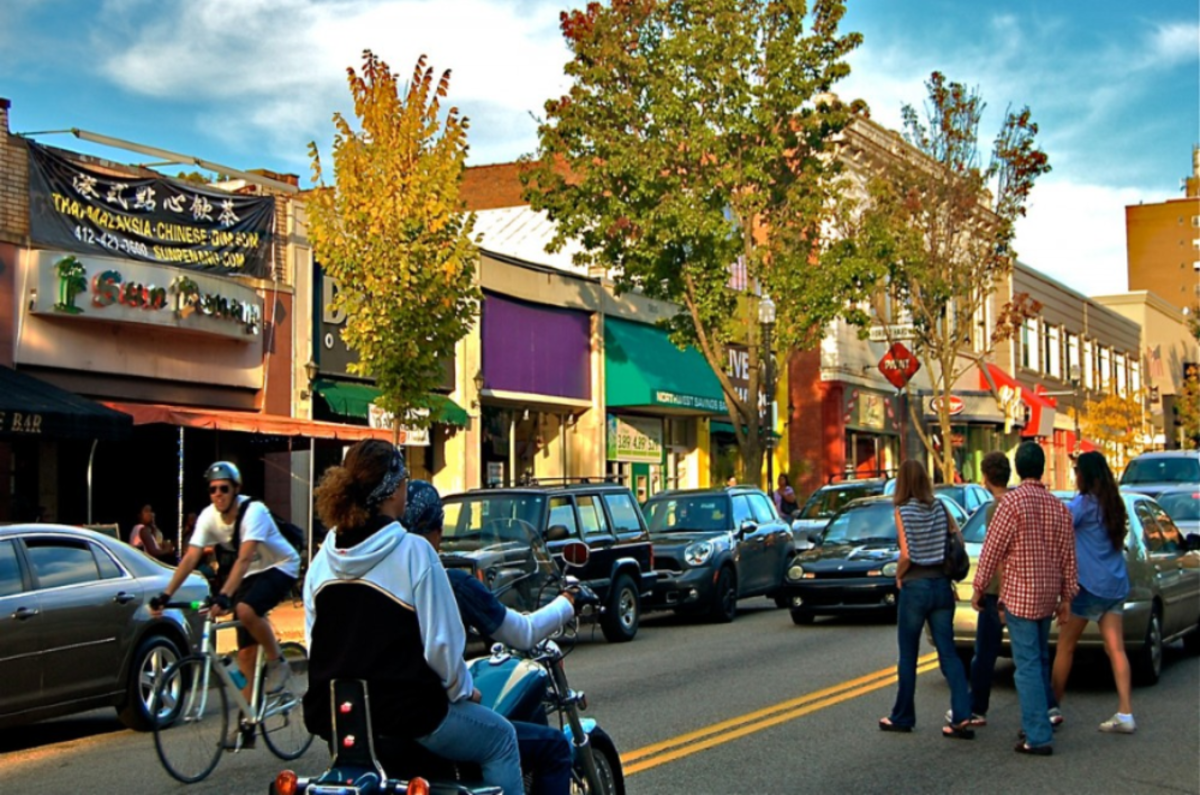 Squirrel Hill neighborhood [Pittsburgh Redevelopment Authority]
Squirrel Hill neighborhood [Pittsburgh Redevelopment Authority]
By the same token,
he's weathered the
criticism of Chinese elders
for his lack of language skills.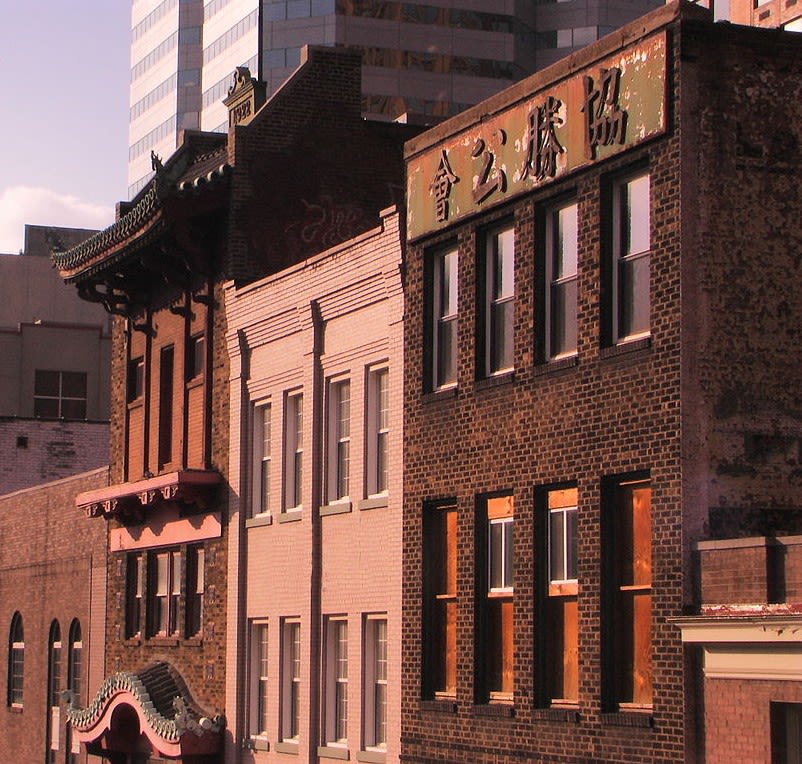 Pittsburgh Chinatown [Hey Yo]
Pittsburgh Chinatown [Hey Yo]
"I always thought, like, 'oh, man, I don't belong anywhere,'" he said.










And his name didn't help.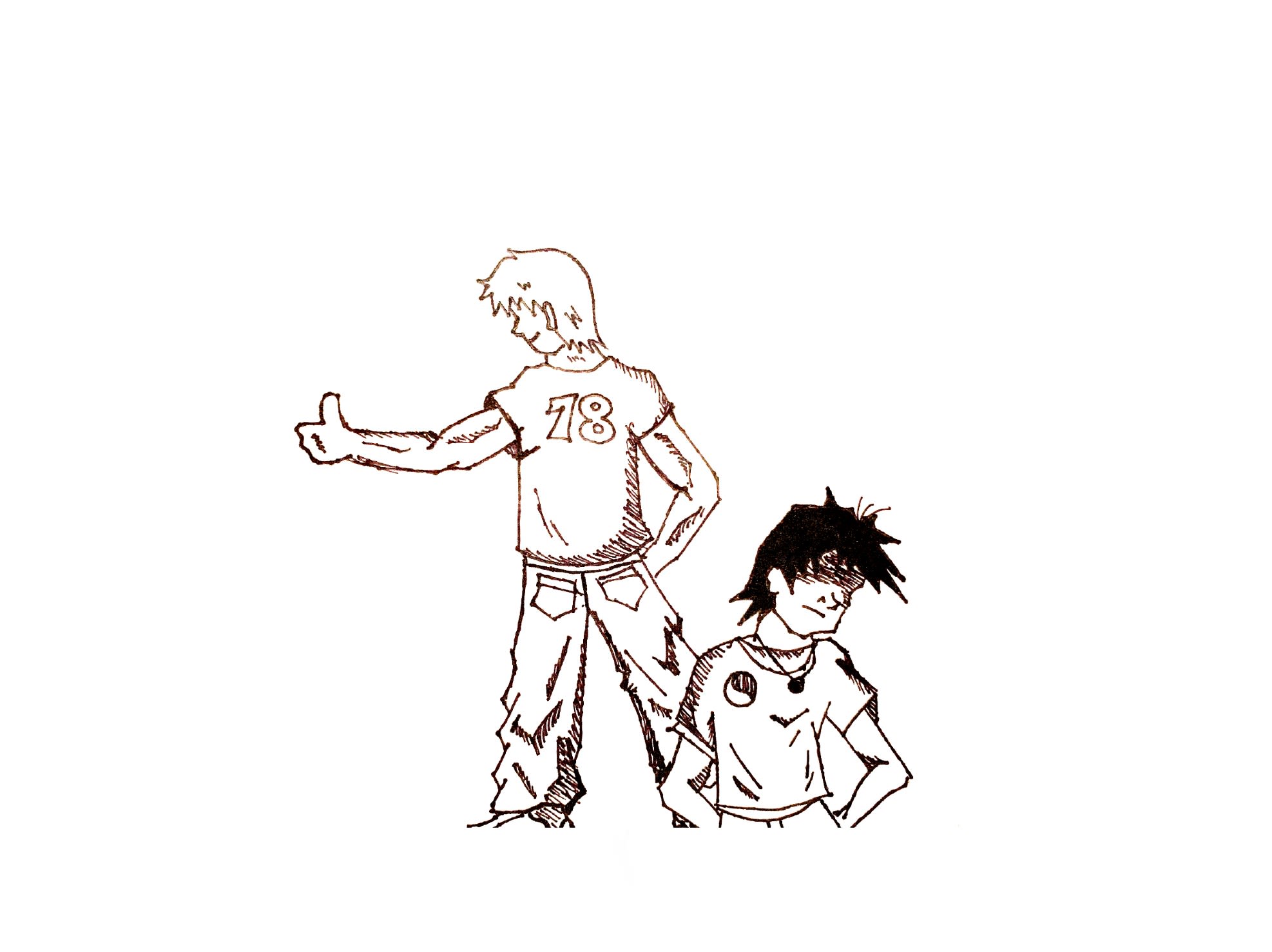 "Wong is not our family's real last name," he said. "When they came over, they had to actually purchase that name to become a citizen."
It was not uncommon for newly-minted Americans to give up their personal identities, thanks to immigration officials looking to simplify the record-keeping process, Wong said.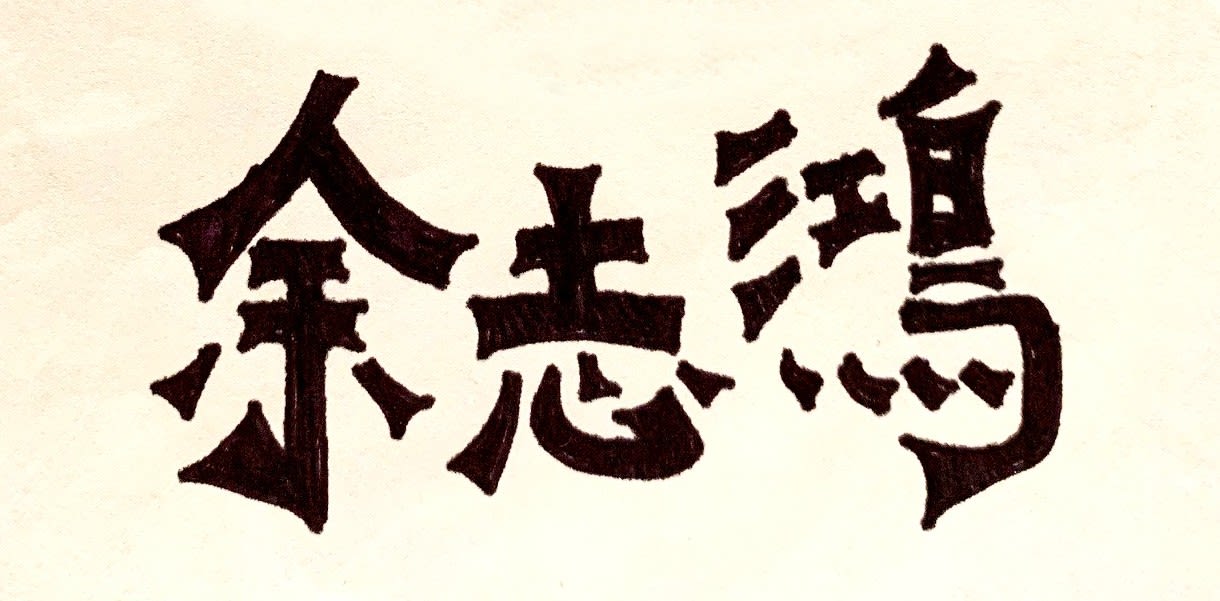 "You'll hear a lot of like immigration stories of people having to like, shorten their name or things like that," he said. "My family's last name is actually Yee. It's not even like anywhere close to Wong."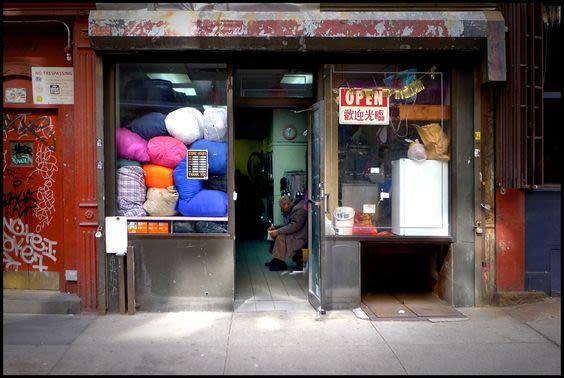 But, purchasing that name got them in the door, and the family established some economic stability by running a laundry business. It was thankless work, Wong said. The stench of the ceiling-high piles of dirty clothing was only matched by the noxious odors of cleaning chemicals.
"For a lot of ethnic minorities, these professions result from when you have no one else willing to do that kind of work," Wong said.
But, that work helped make it possible for Wong's father to secure a much more bearable job as a salesman for a water treatment business.
And by the time Jordan was born, his parents were open to the idea of their son one day pursuing his own American dream as an artist.
But, that career path was still a few years off.
First of all, he needed a name.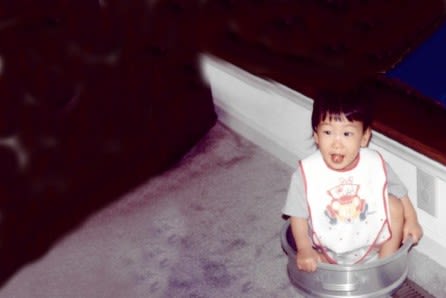 "Jordan comes from
my mother's love for
Star Trek," he said.
"Specifically, 'Star Trek:
The Next Generation,'
because she really
liked the character
Geordi La Forge."






It was the first of a lifetime of pop culture references for this American child.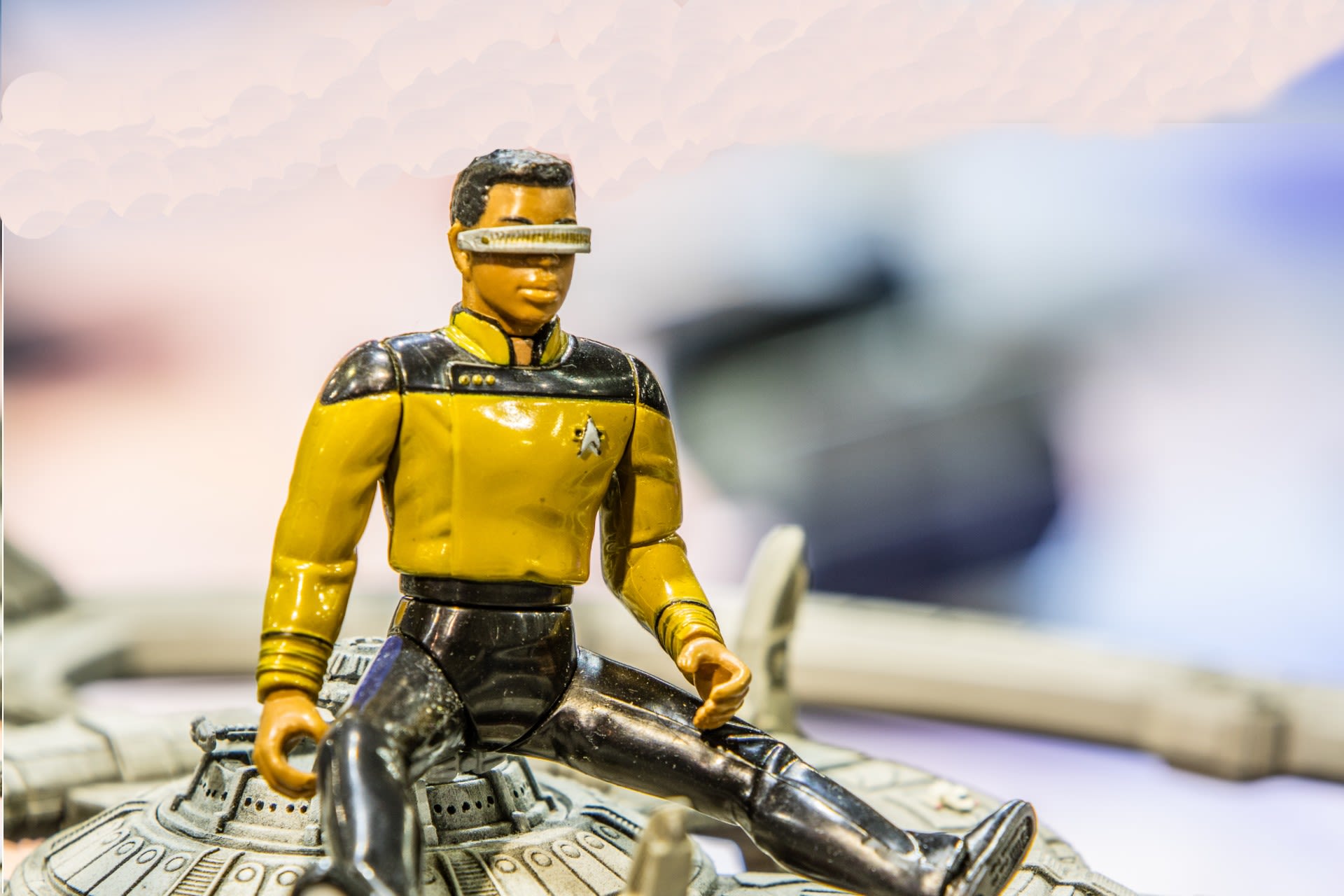 Geordi LaForge action figure [Grzegorz Czapski / Shutterstock.com ]
Geordi LaForge action figure [Grzegorz Czapski / Shutterstock.com ]
Really Weird
Obsession









"Drawing was something I really enjoyed. But it wasn't like, 'Oh, I love to draw.' It was it was more of a way for me to express my excitement."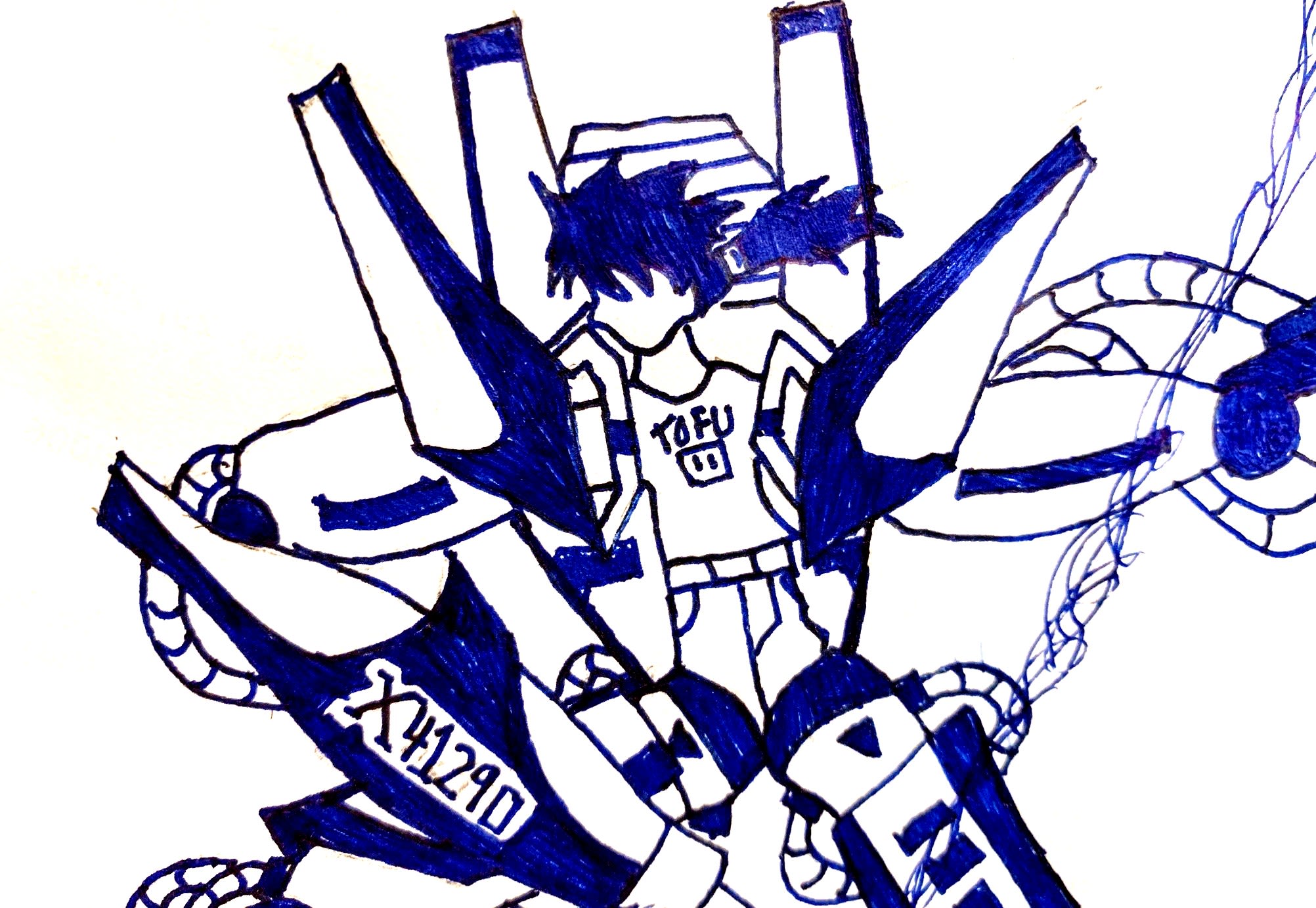 Jordan Wong's artistic career sprang from his fascination with TV cartoons, comic books and video games.
It was also nurtured by his grandfather.
"He would take computer paper and cut it up into smaller squares and just have, like, a big stack of it in the kitchen for me to draw on," Wong said.
"It's funny thinking back now on these moments of when you're encouraged and you're, you know, kind of free to do what you enjoy."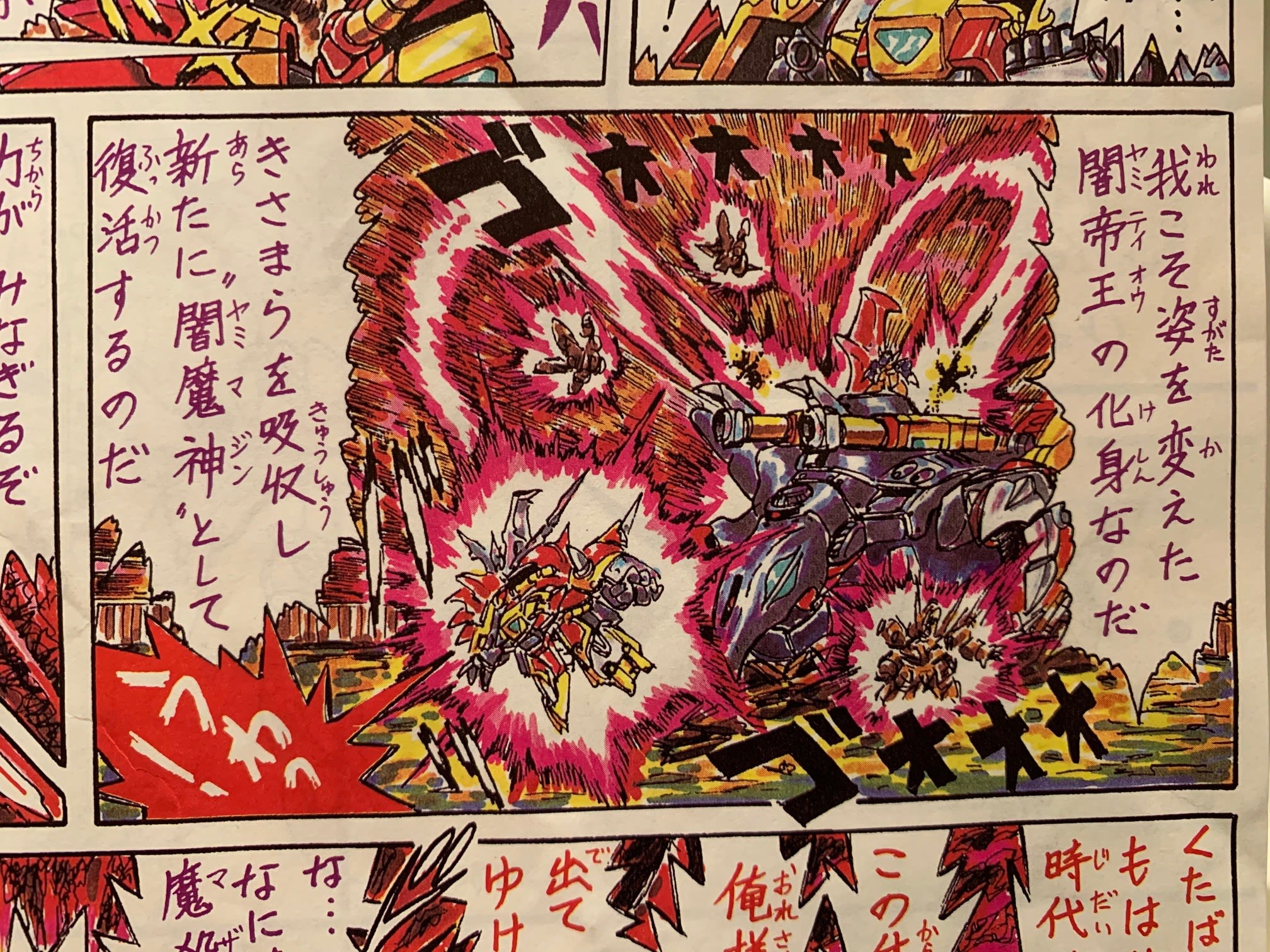 And young Jordan sure did enjoy drawing, but he thinks it went beyond enjoyment.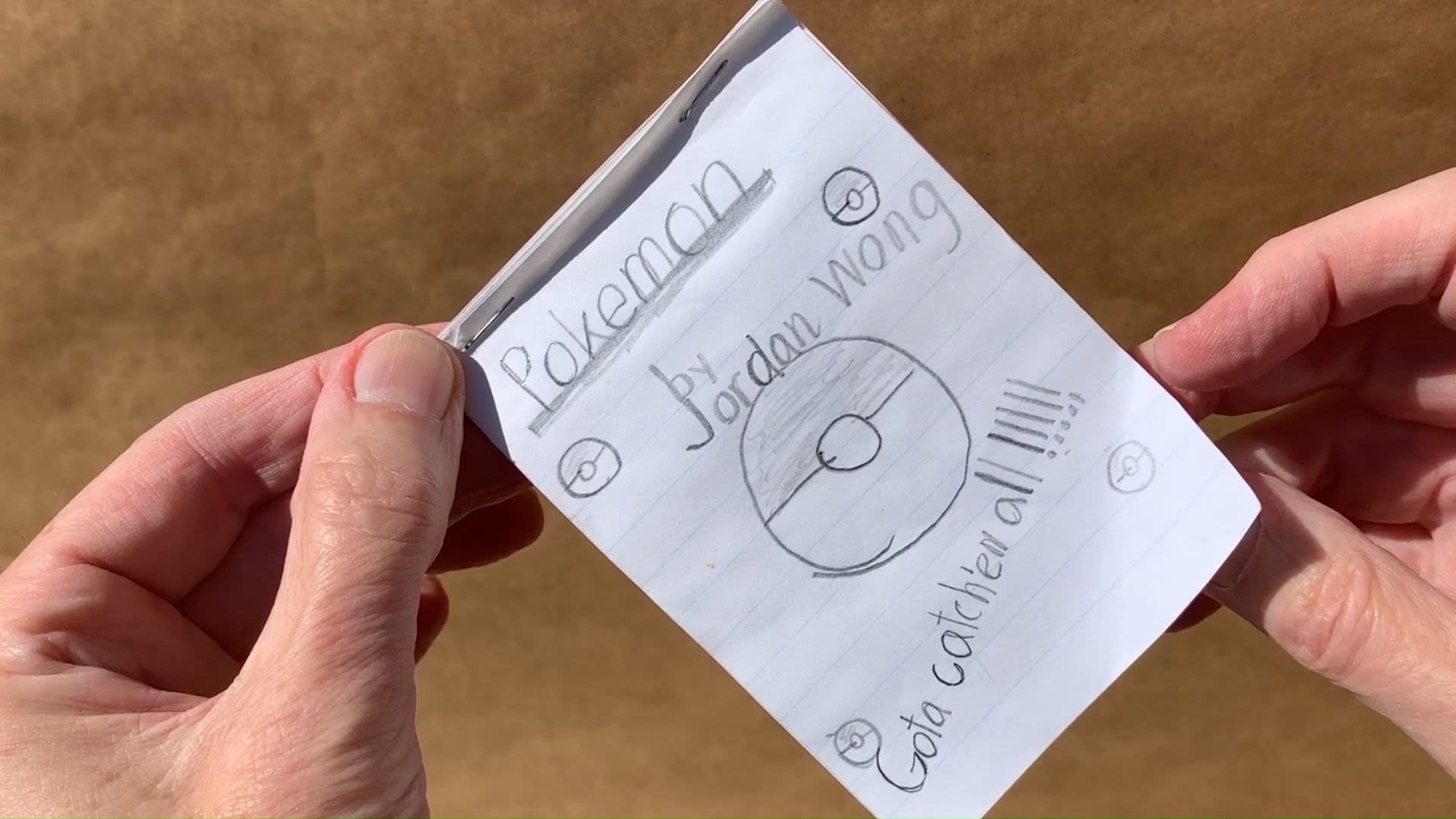 "I had this really weird obsession of just like drawing the same thing over and over until, you know, I thought I did a great job," he said.
"A specific example that comes to mind, "Dragon Ball Z" was a show that I loved as a kid. And I still love that kind of stuff, you know, to this day. But what really fascinated me was how the folds and wrinkles were depicted in the clothing, specifically the pants."
"So, I literally have stacks of paper, of drawings of pants, trying to mimic those folds and those forms. "
"It was it was more of a way for me to express my excitement for a lot of the stories that I was consuming. And maybe connect to those stories or connect to the excitement as a kid - that wonder, that imagination - and express it by trying to create it on my end."
This focused concentration on drawing was also a way of coping for a Chinese-American kid who sometimes felt alienated from his classmates.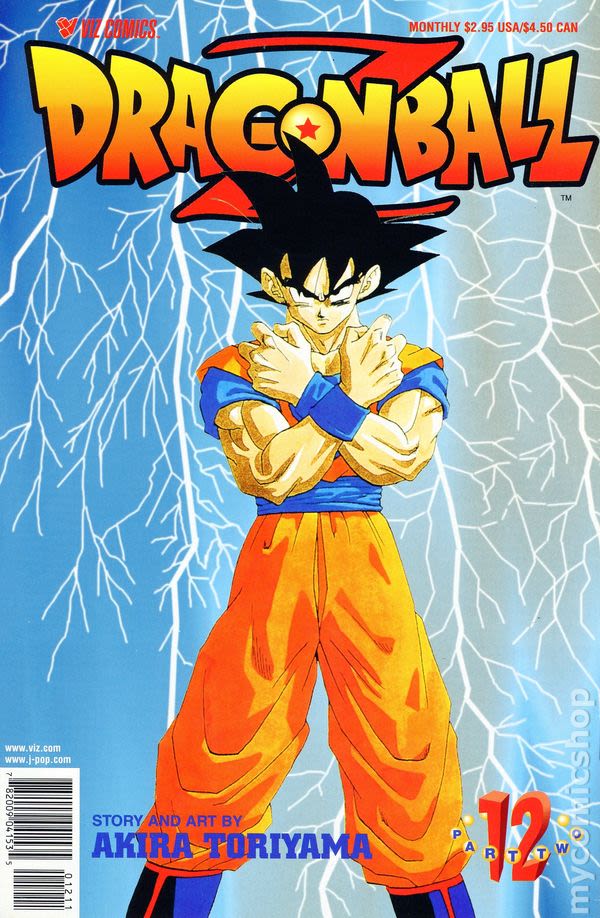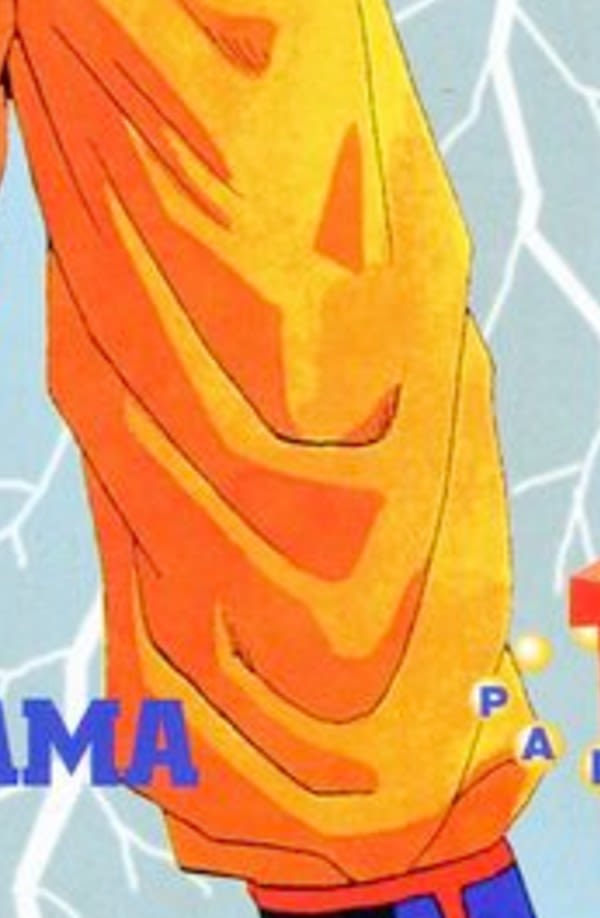 Lunchbox Moments
"I remember my dad, like, packed me soy sauce chicken. And I remember eating it. And some girl would say, you know, 'Eww, what is that?'"

Wong says his experiences of feeling like an outsider started in second or third grade when a group of kids wouldn't let him join a club, because he was "different." Another moment of alienation was when he would have what he calls "lunchbox moments."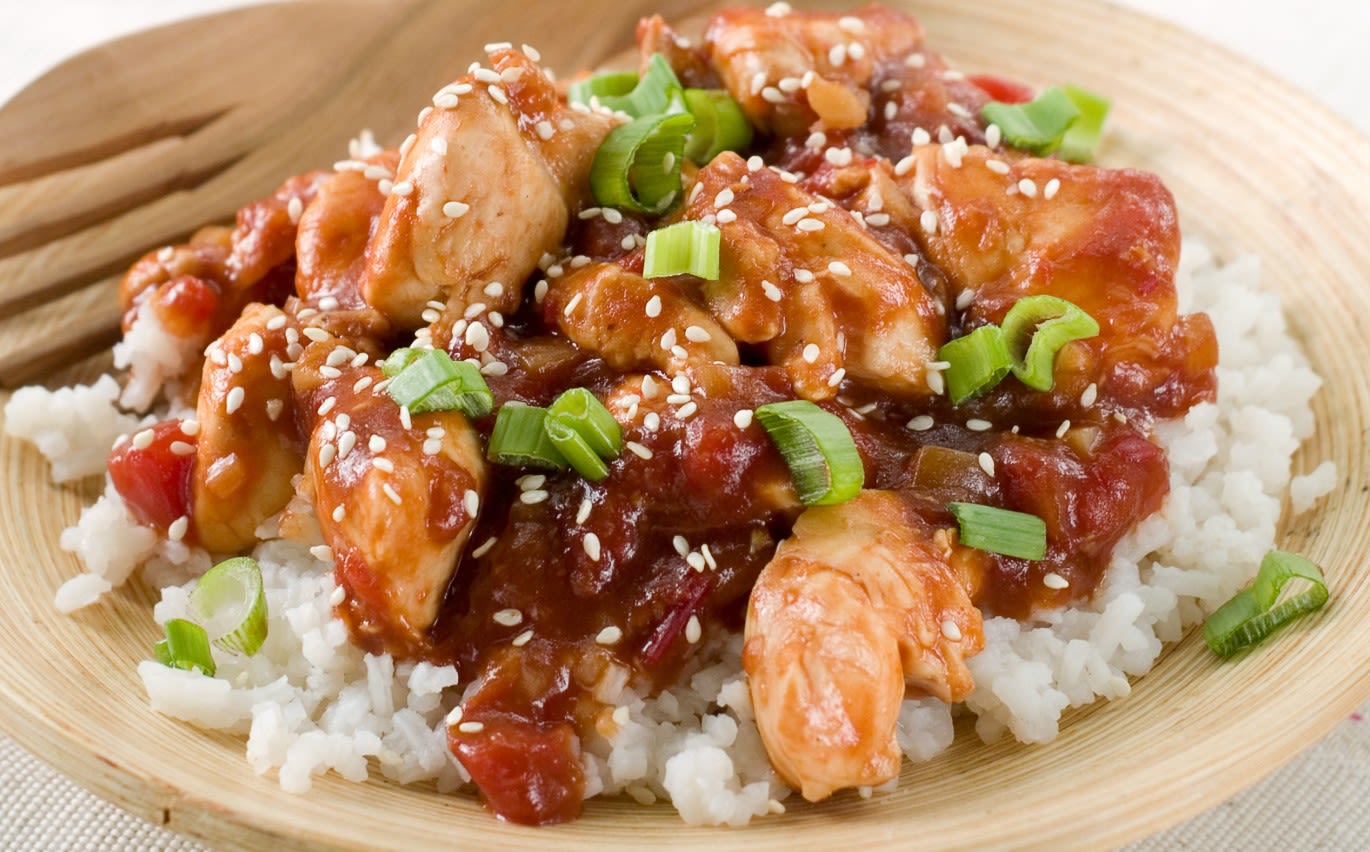 "When you're a kid and you sit down to lunch and you bring something that's from home that's, you know, considered more ethnic and not typical like chicken nuggets or French fries or a peanut butter and jelly sandwich," he said. "I remember my dad, like, packed me soy sauce chicken. And I remember eating it. And some girl would say, you know, 'Eww, what is that?'"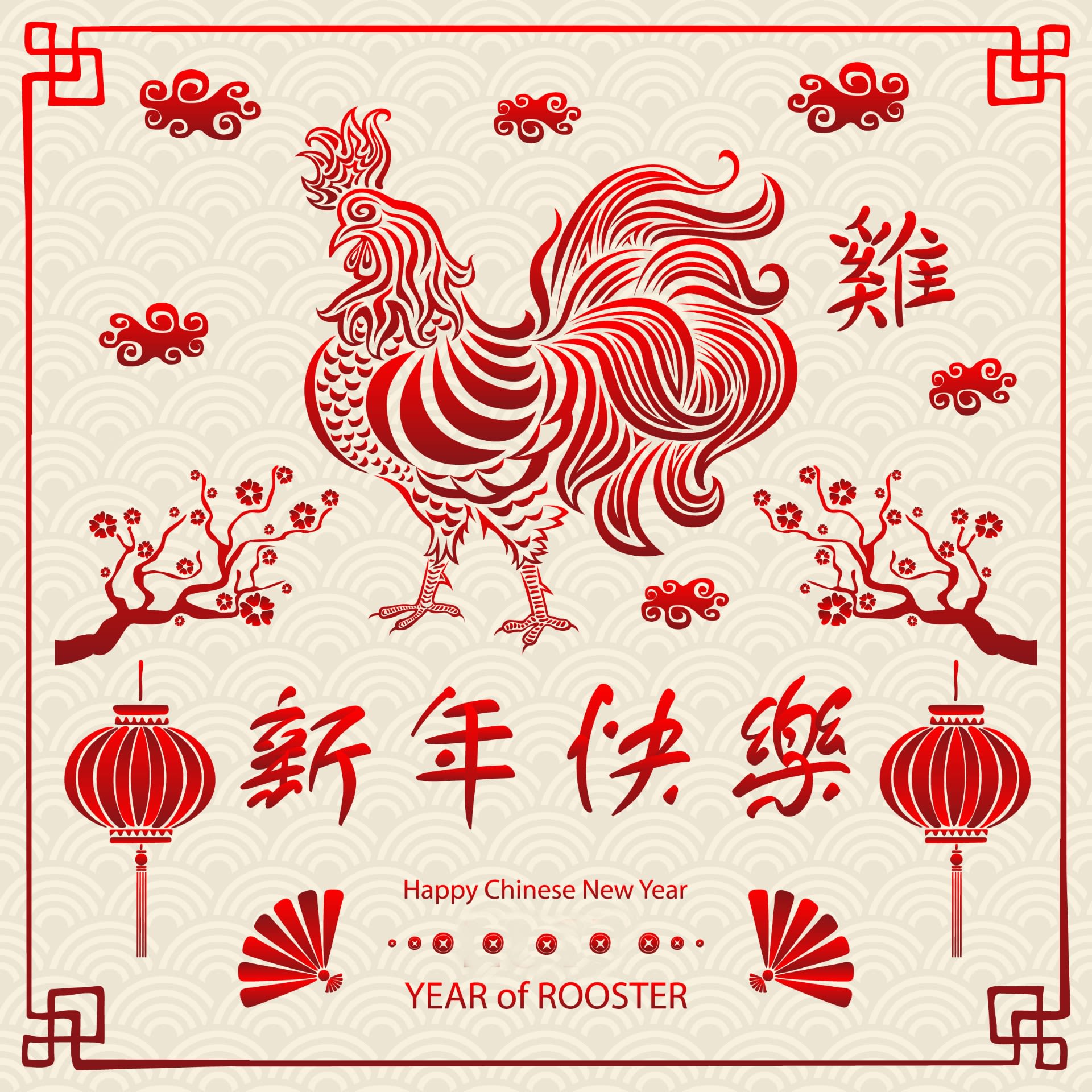 But, Wong emphasizes that he wasn't an alienated loner. He did have friends who were fascinated with his Chinese heritage. They connected with him as a person as opposed to an "other." By the same token though, the bad moments left scars that show up in his art.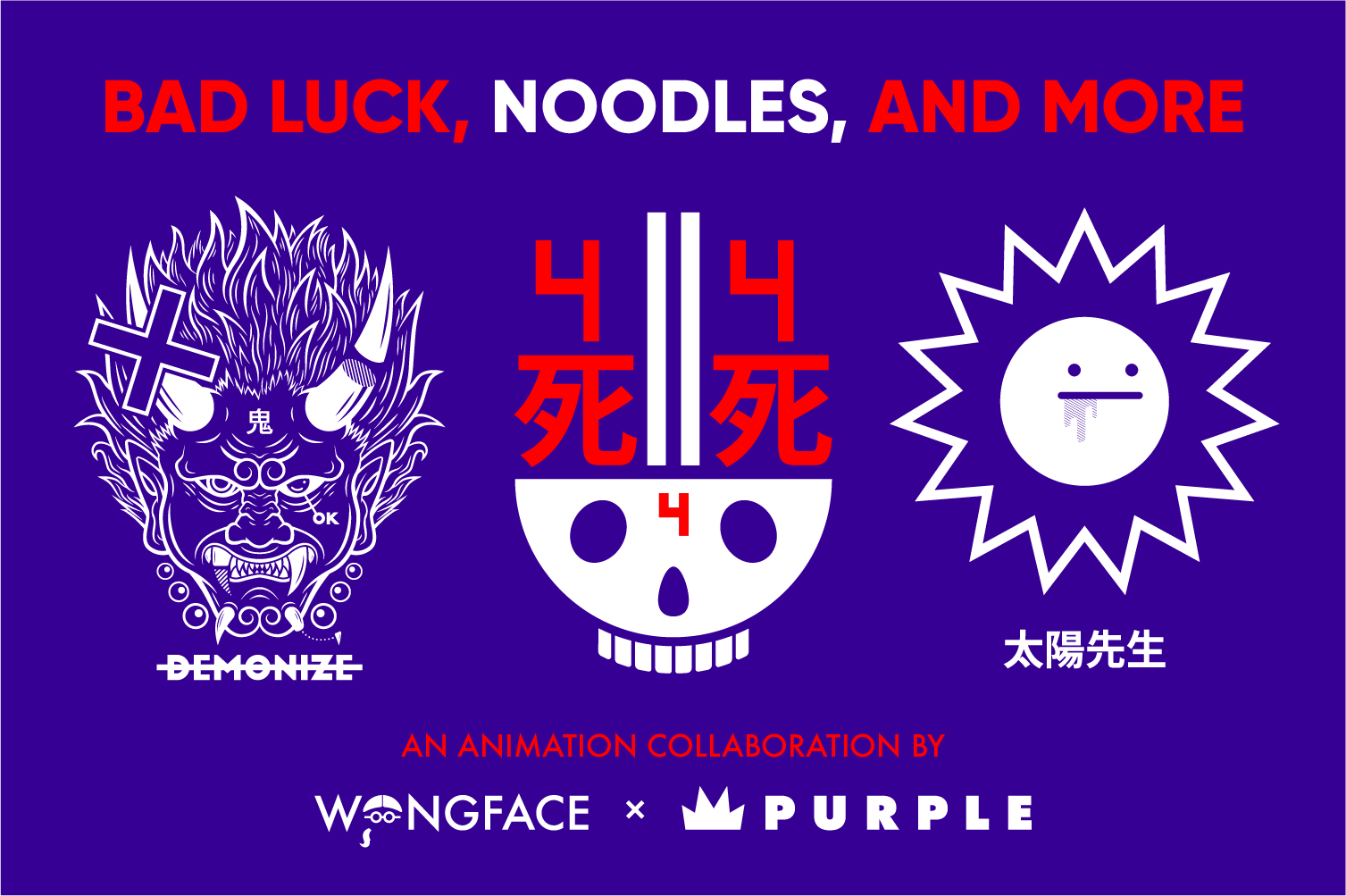 "I think those experiences resulted in a lot of insecurities that I've had to battle, whether consciously or subconsciously. And I think that the work is probably a representation of that," he said. "Sometimes it's definitely more intentional, you know, even if I don't talk about it in my head. Sometimes it is maybe just like things that have happened to me in the past and it just kind of comes out."
Where Do I Belong?







"I probably would not take on the title Chinese-American artist or, you know, artist of color, because I feel that a lot of my work is just me."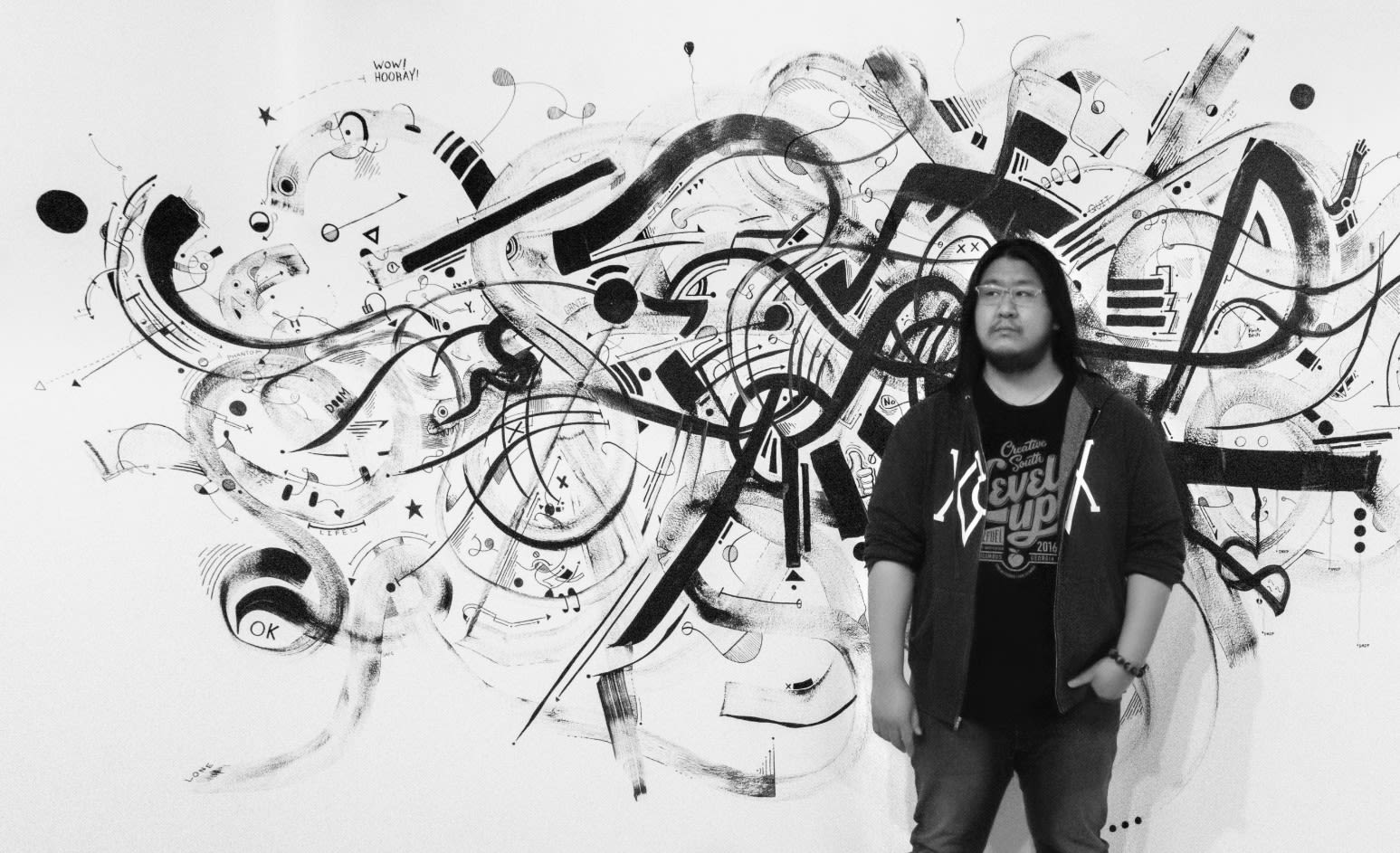 Jordan Wong's childhood obsession with drawing led to college studies in Pittsburgh where he got degrees in graphic design and marketing.
When he couldn't find a job after graduation, he created his own work by doing illustrations and selling them at local art markets. His prints got into gallery shows and coffee shop showcases.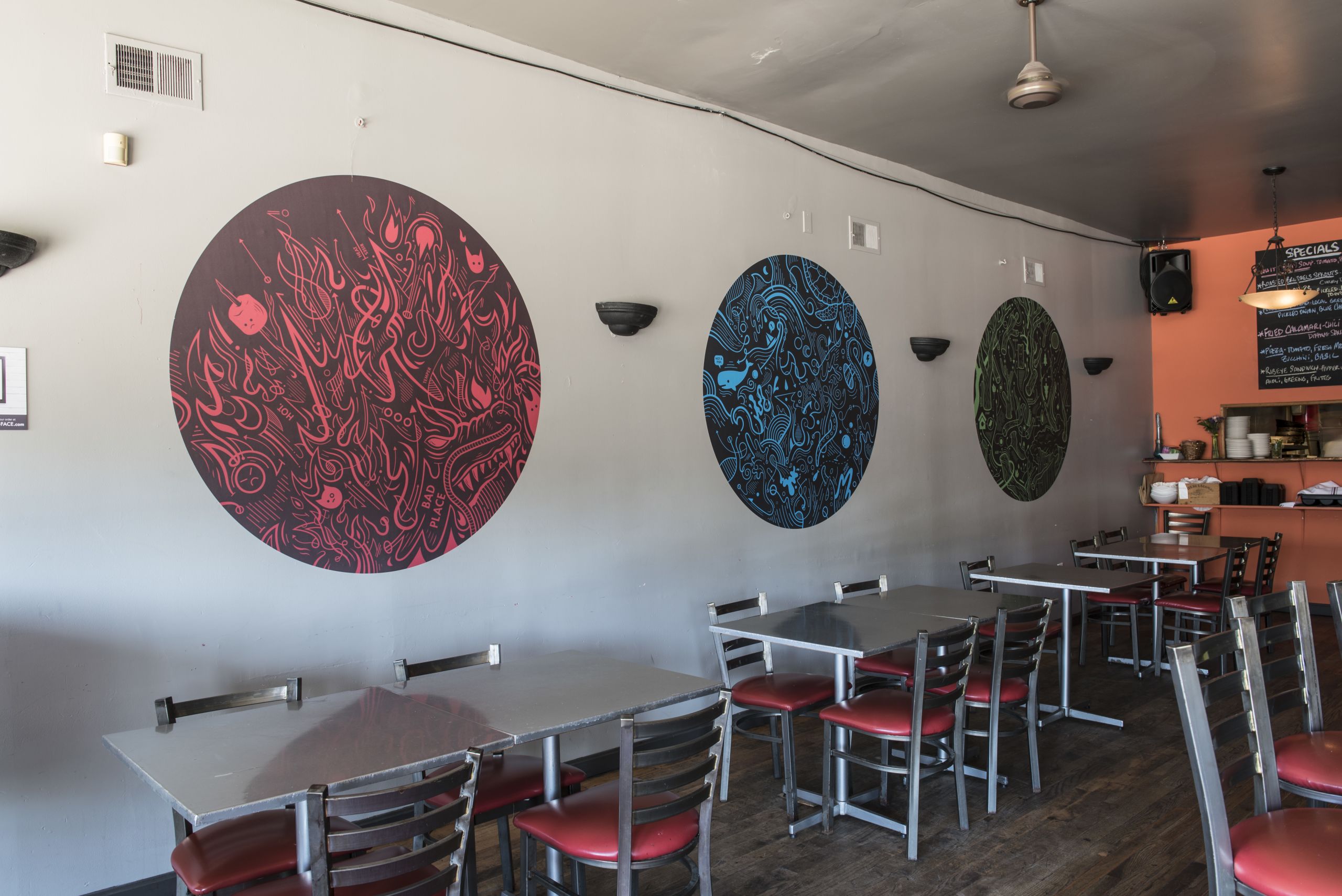 He even spent time as a gallery attendant at the city museum dedicated to a hometown artistic hero Andy Warhol.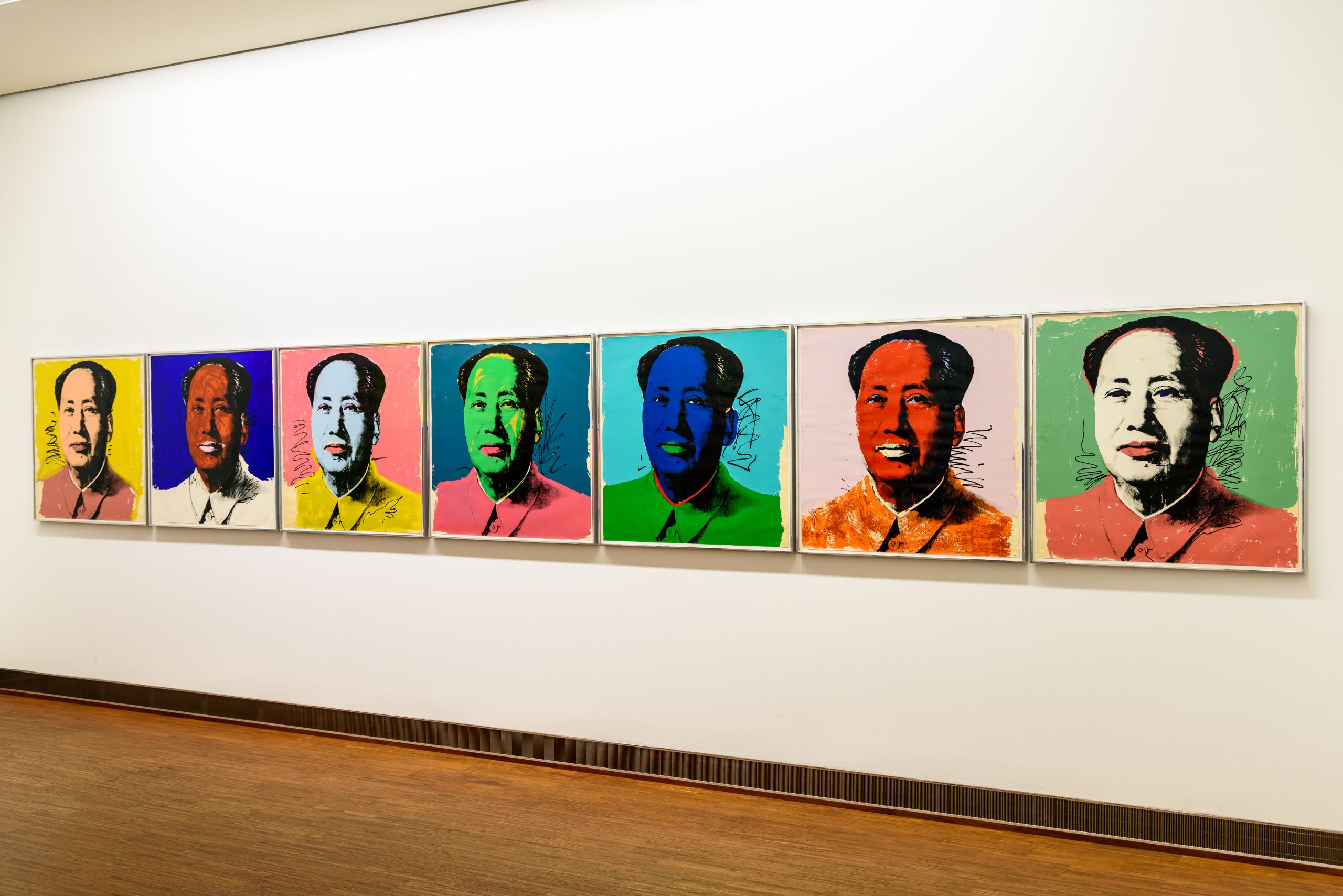 "I love the idea of how he, how he took this commercial process, screen printing, and made fine art out of it," Wong said. "That's incredible."
Warhol's screen prints were the forerunners of today's digital manipulation of photos and paintings.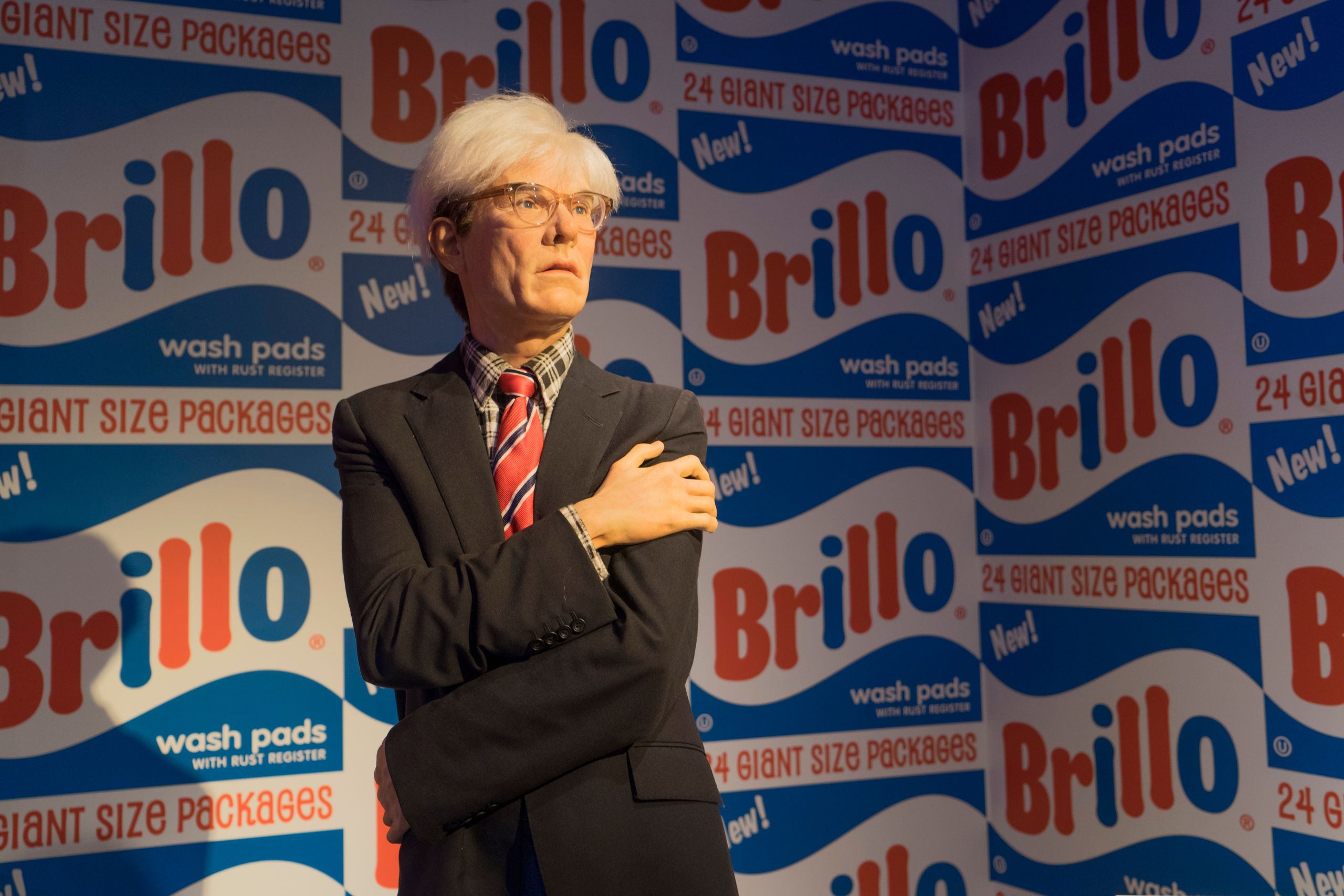 He was also a pioneer in repurposing commercial imagery, a quality that's found in Wong's work as well.
Where Warhol playfully made art out of over-sized Campbell's soup cans and Brillo soapboxes,
Wong designed a gigantic box for an imaginary toy robot that's due to be installed as a piece of public art in Cleveland's Asia Plaza.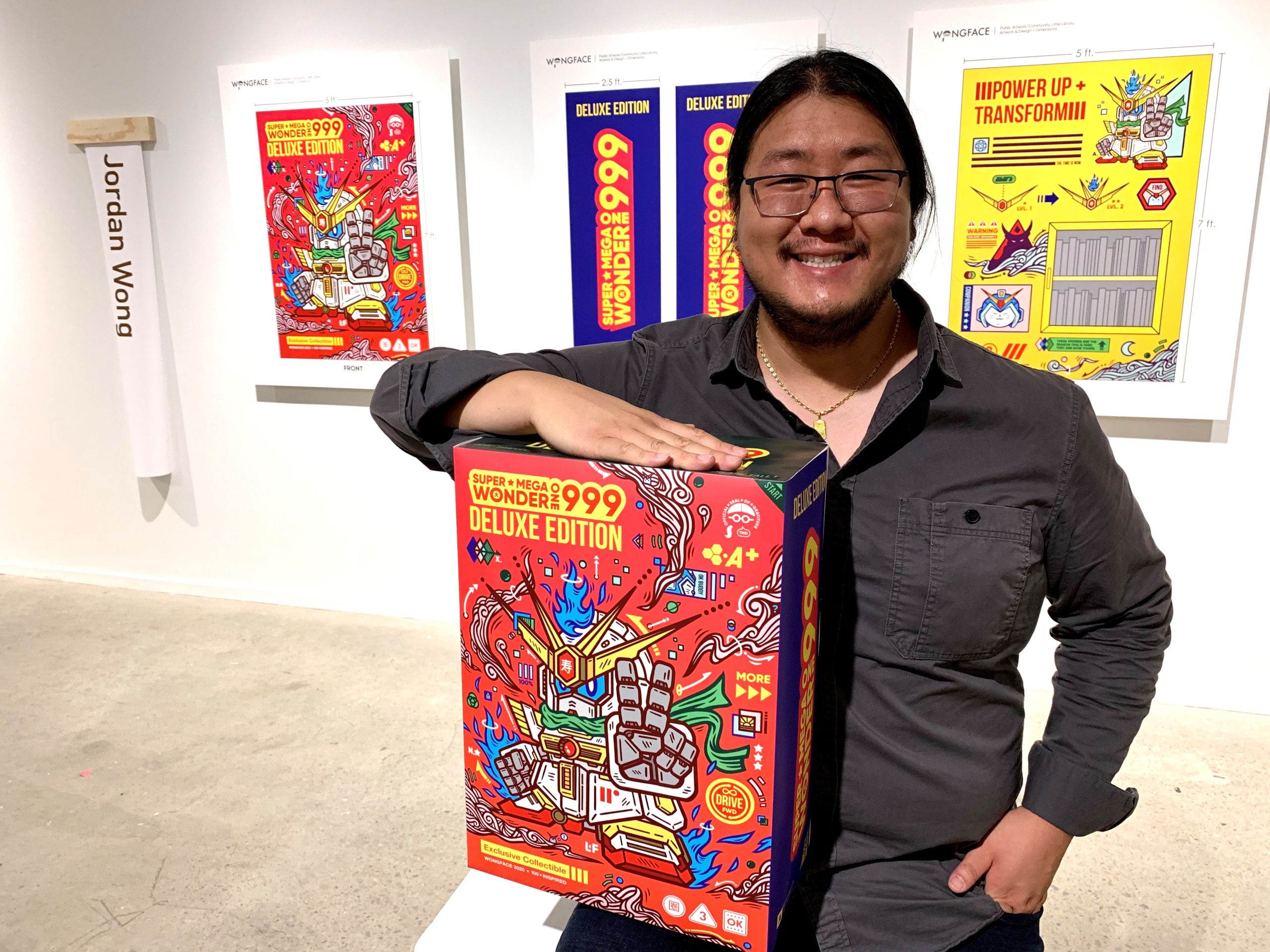 Wong moved to Cleveland in 2015. He is currently design partner at the art organization SPACES and heads his own design firm, WONGFACE.
A close examination of Wong's work reveals a number of recurring themes.
"Probably whimsy, wonder," he said. "Definitely themes of encouragement, inspiration. Moments of triumph. Scenes of overcoming impossible odds."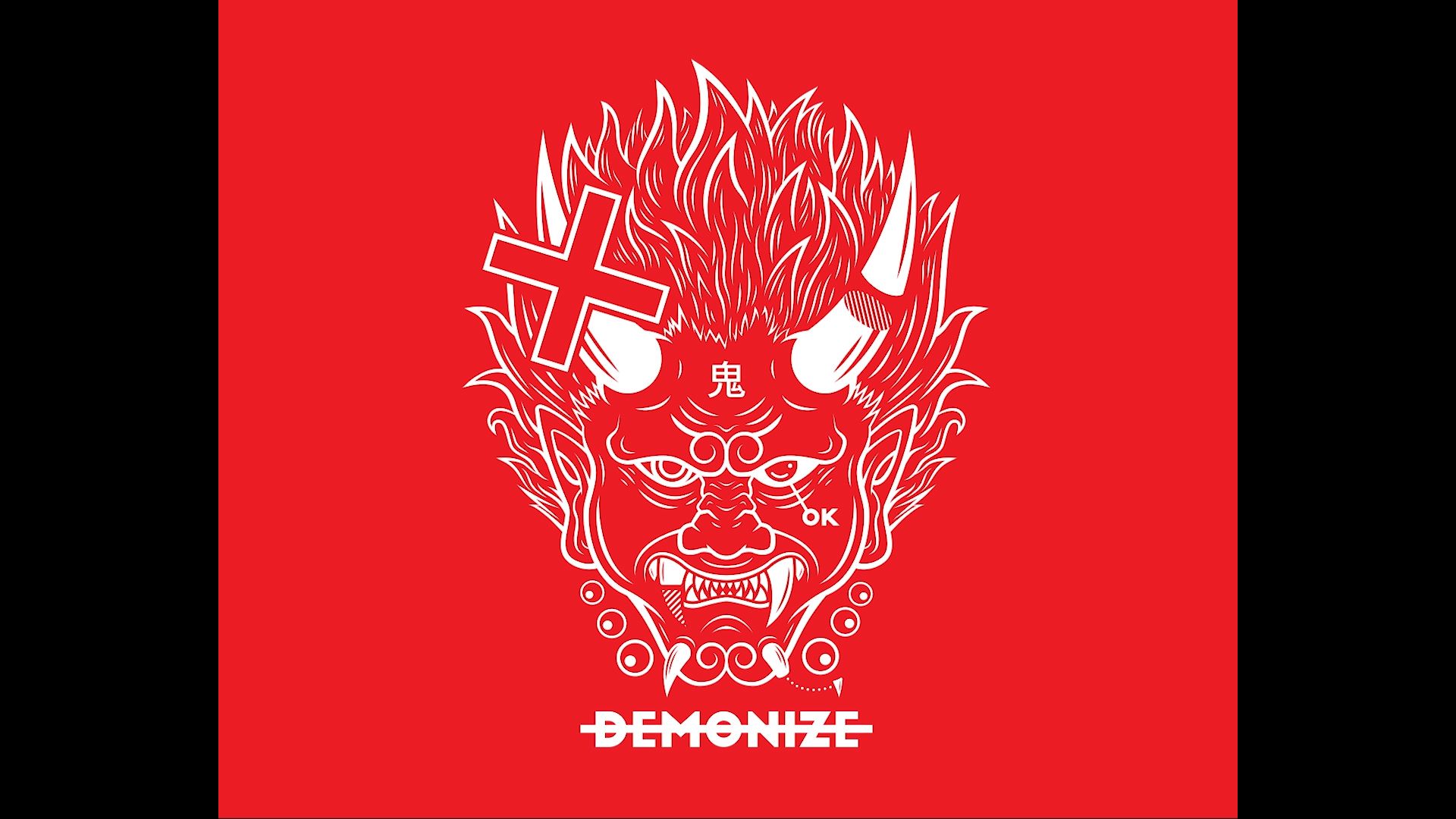 Wong said he's fascinated by otherworldly things - sometimes threatening, like demons and ogres.
"And heroes facing those things, which are great metaphors for facing insecurities, facing trauma, loss - just the things that we struggle with. I think we face them every day. And that's why we gravitate towards those stories. Everyone loves the tale of a hero."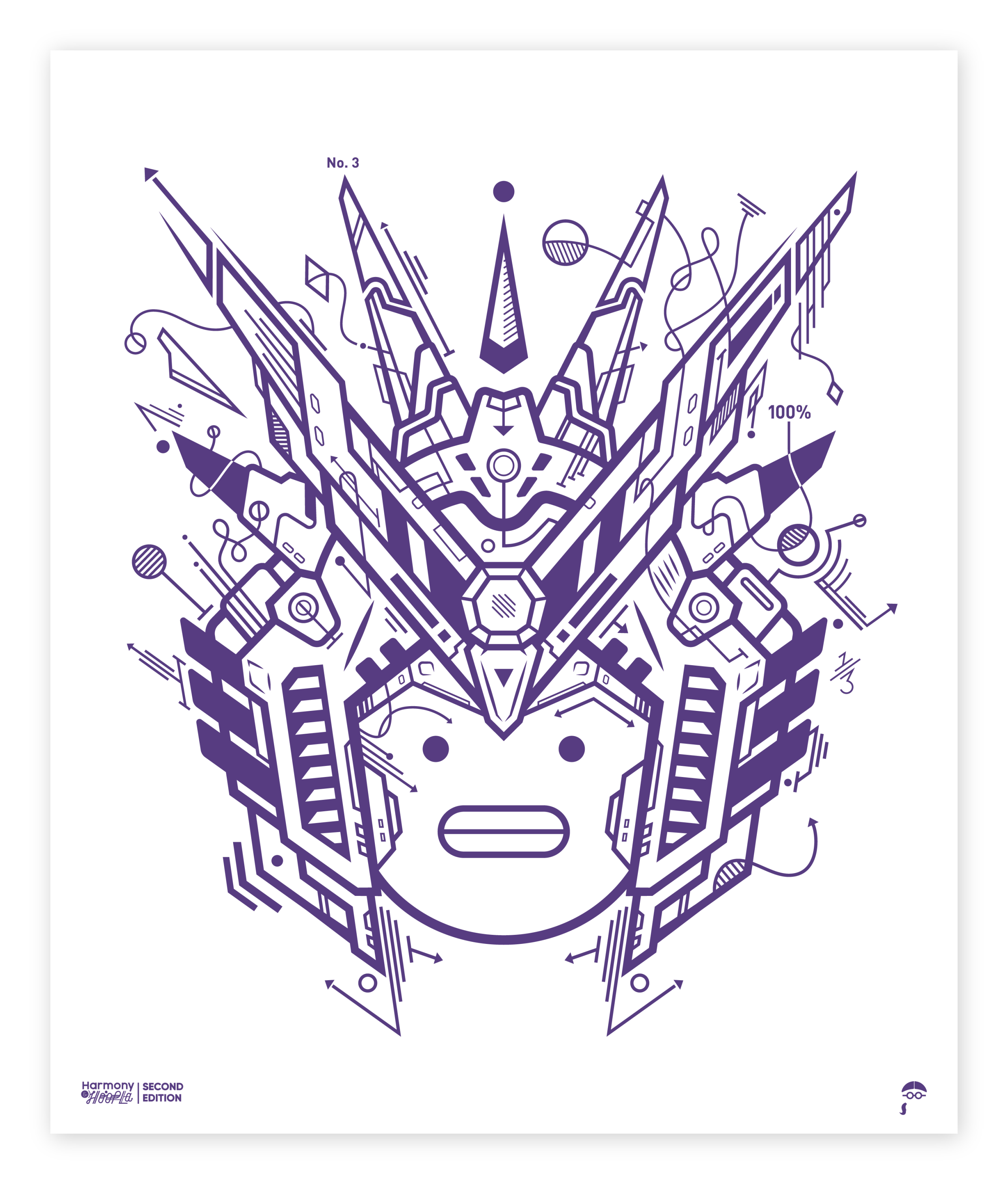 Creating Opportunities
"It's cool to see work that you resonate with and that you can start to fathom to make for yourself."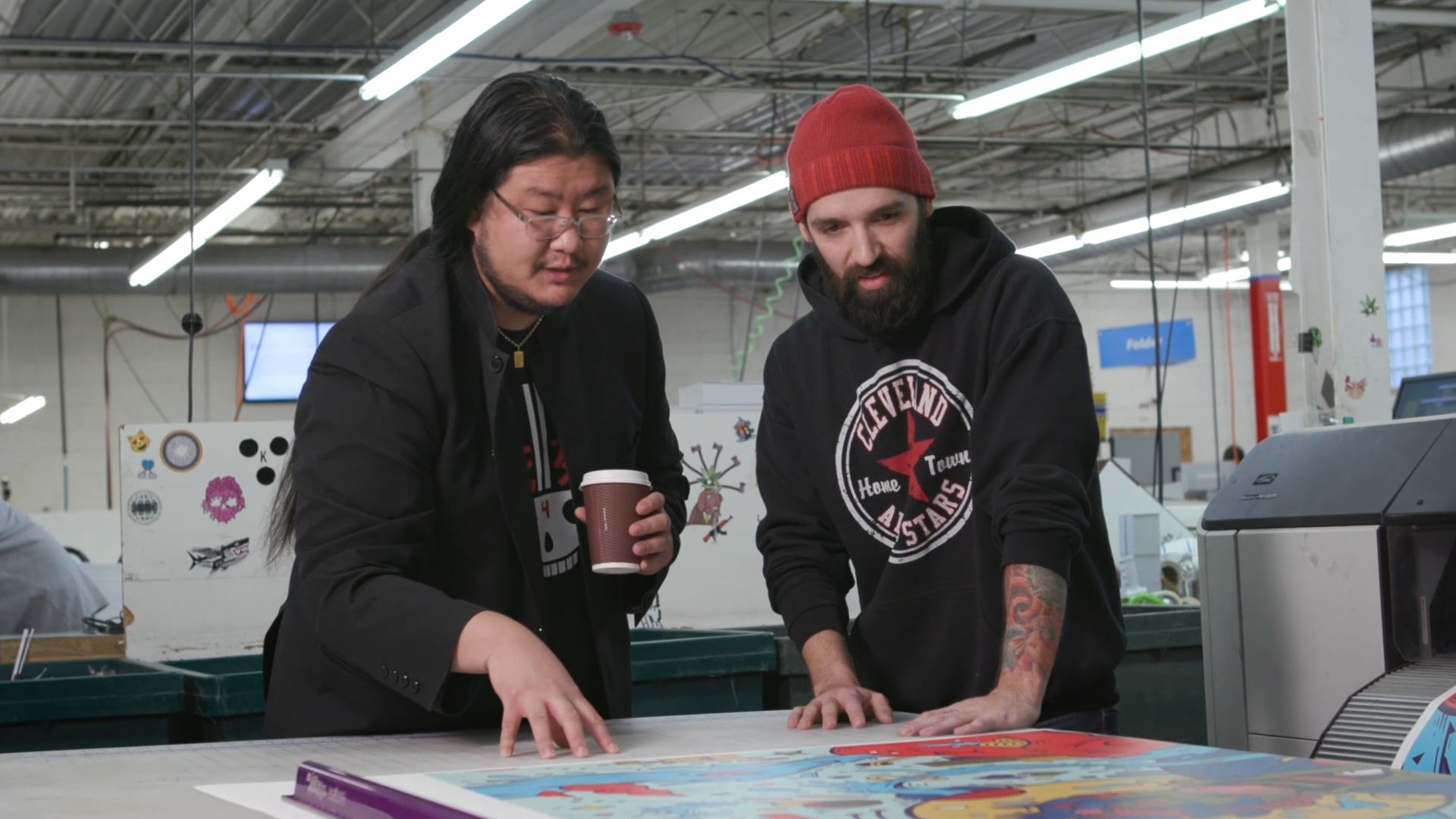 There's another image that you'll find in many of Jordan Wong's works - a little cartoon representation of himself, hidden in these landscapes of clouds and ogres and demons and halos.

"Hiding little versions of myself is kind of a new thing, just because the works I've been doing recently are just so detailed and there's so much going on that it's like, 'Yeah, why not get away with hiding this small version of myself,'" he said. "And it's kind of become a way to sign my works."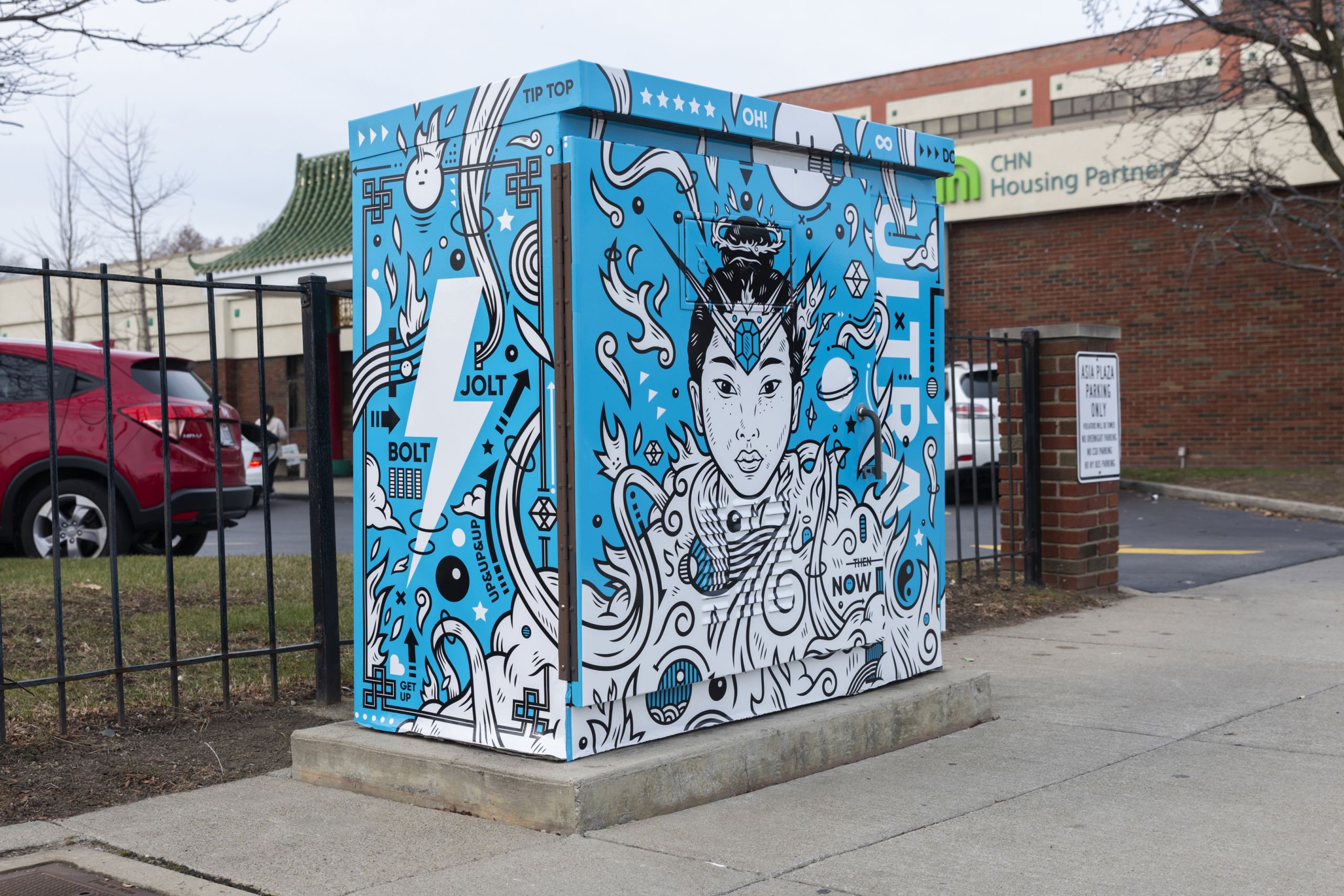 It's an extra little bit of fun in a time when fun and good feelings can be hard to find. Wong is all about putting out encouragement and positivity into a world that didn't always show that to him. "I want to make stuff that's like unique, you know, that just makes you go, 'Huh?' Or like, 'Wow, like this is weird. What's this doing here?' And engages you, especially visually, you know, and it's in a sense of aesthetics," he said. "I mean we could all use more delight in our life, right? So being able to contribute to that is such an honor. I want to bring more of that to Cleveland, to, you know, other communities, to the world."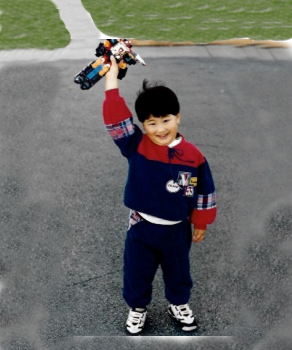 And he wants to bring it to a kid who feels a little uncertain about the future. A kid who may have been picked on by others for being different. A kid who wants to express his passions. A kid who's looking for an opportunity, a role model.
"There are kids that look like me that don't see that out there," he said. "So, for me to be creating this work and to have those shared, you know, looks or background - that can be life changing. And that's not even like anything special about me. It's cool to see work that, you know, that you resonate with and that you can start to fathom to make for yourself."