Making Art Work
Meet Miranda Pitrone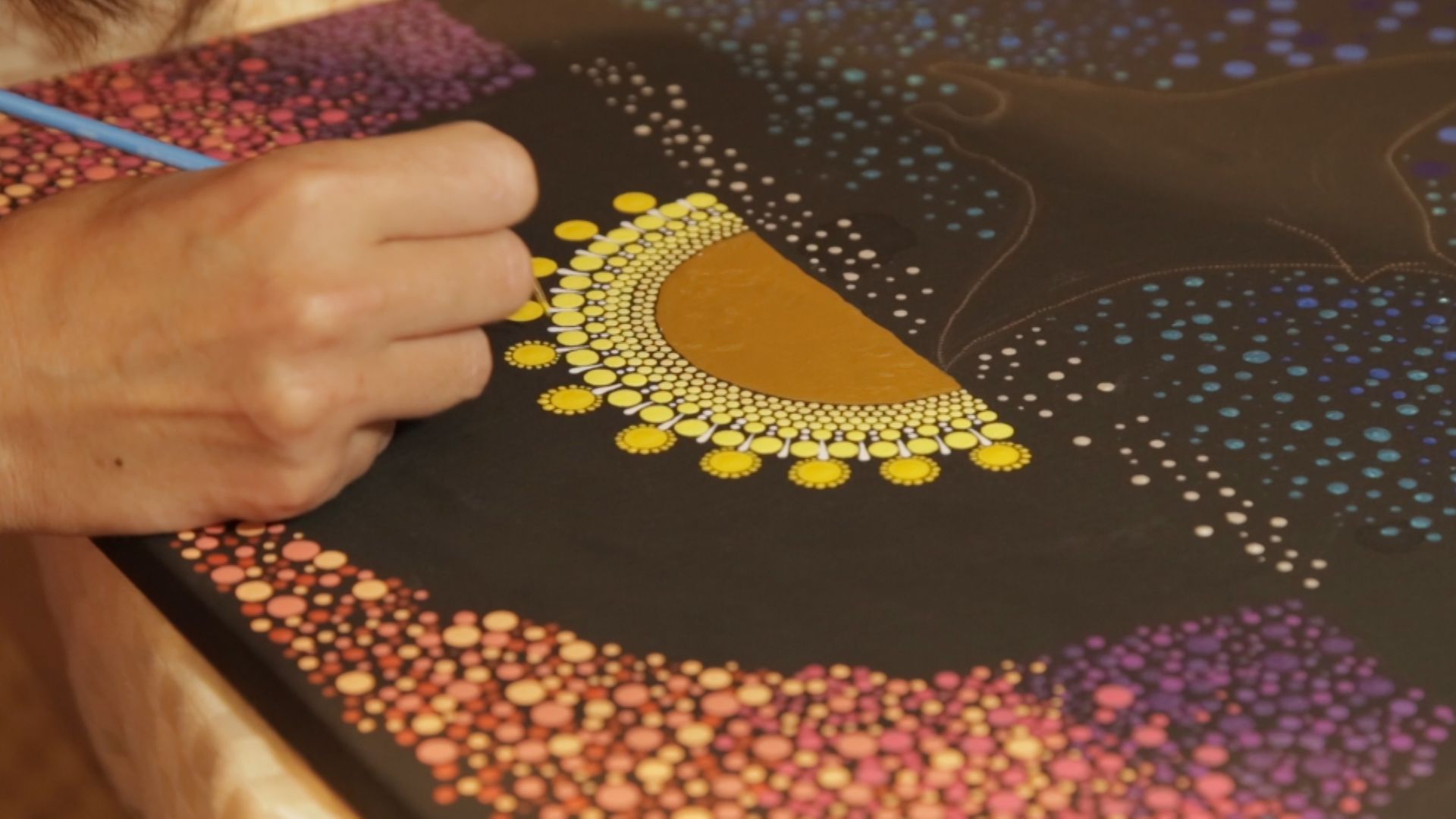 Editor's note: There has been ongoing conversation in Northeast Ohio about artist support in recent years but little examination how artists support themselves on a day-to-day basis. Through this series, ideastream highlights a sampling of area artists and the various ways they make their finances work.
---
One dot at a time, Miranda Pitrone paints stones, canvases, cellphone holders, necklaces and more.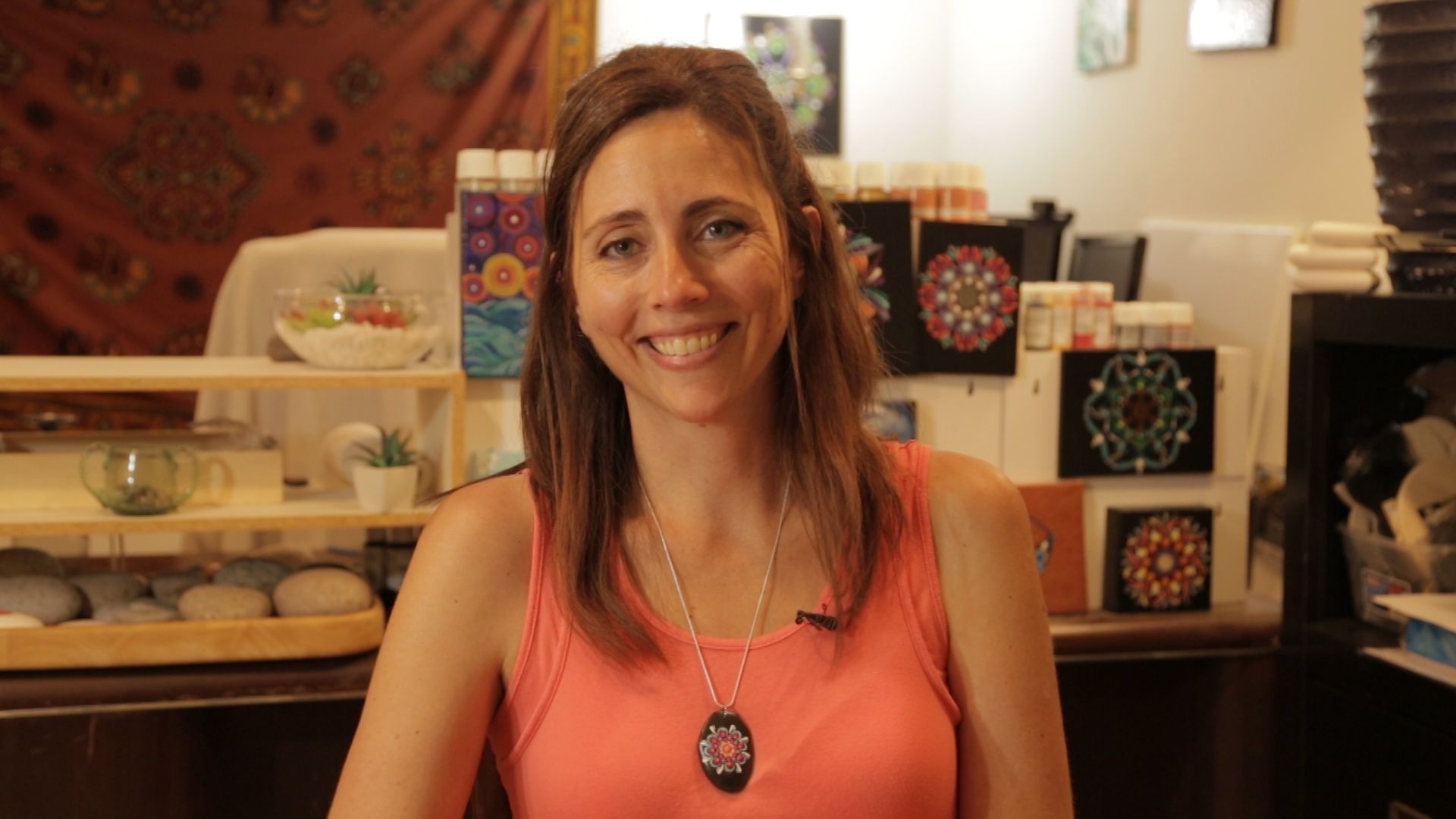 The 43-year-old Lake County artist shares her artwork online, from the pieces themselves to guides on how to do-it-yourself at home. She also gives lessons, enters artwork in the county fair and occasionally sells at local pop-ups.
She's found an international community online, which contributes to the majority of her revenue as an artist.

ideastream's in-depth local reporting is made possible by donations from supporters like you.
Join us as a Member now.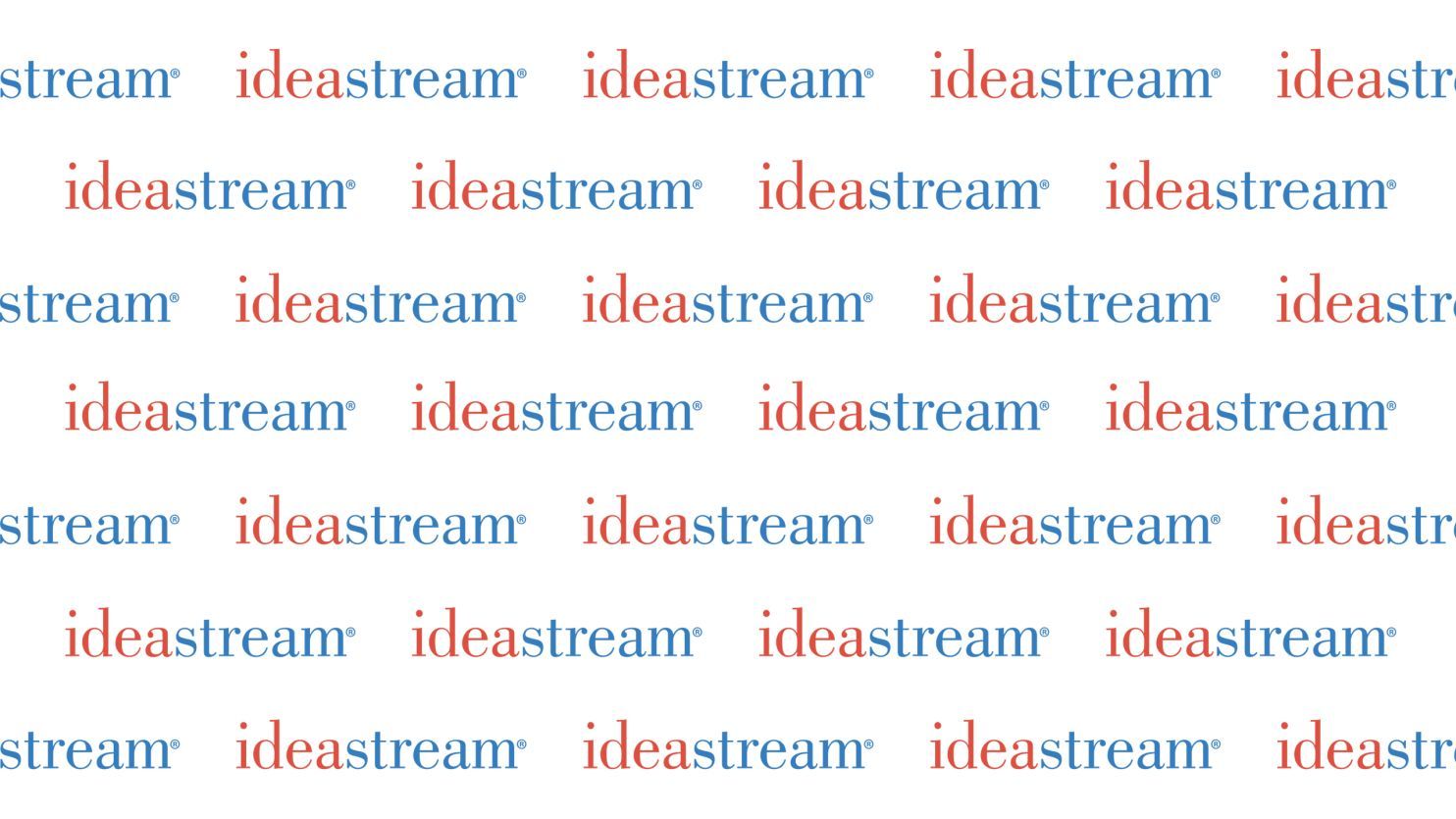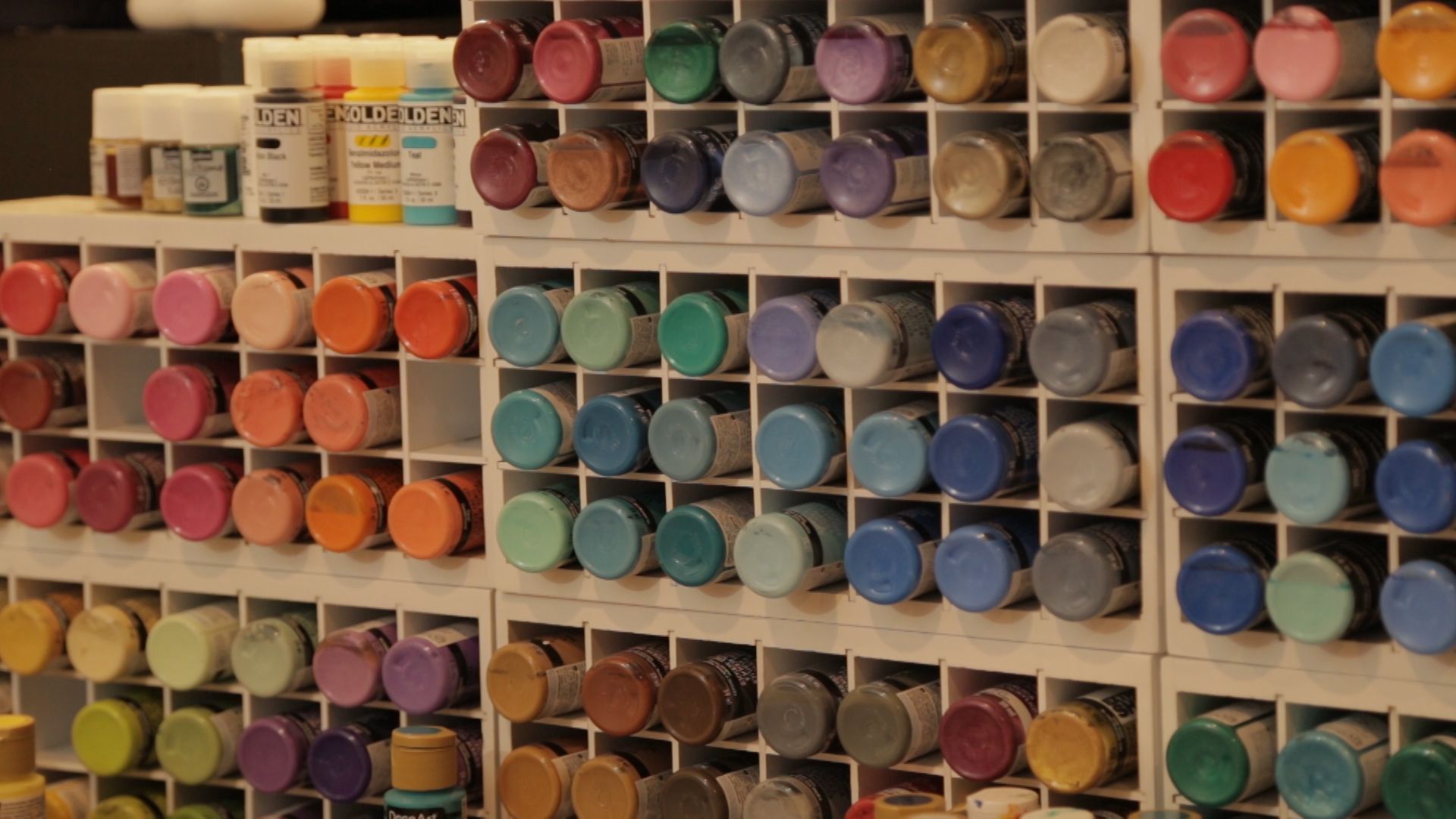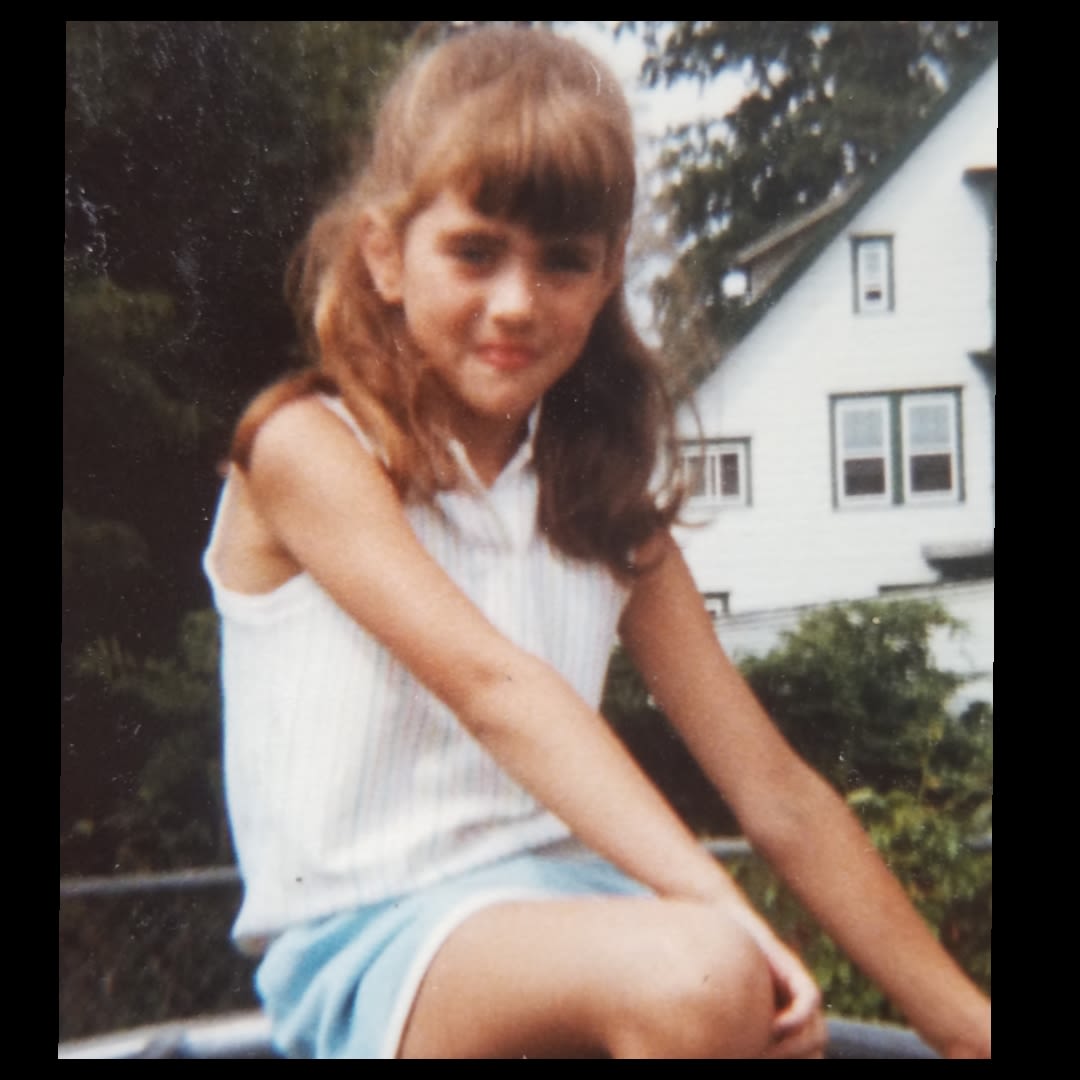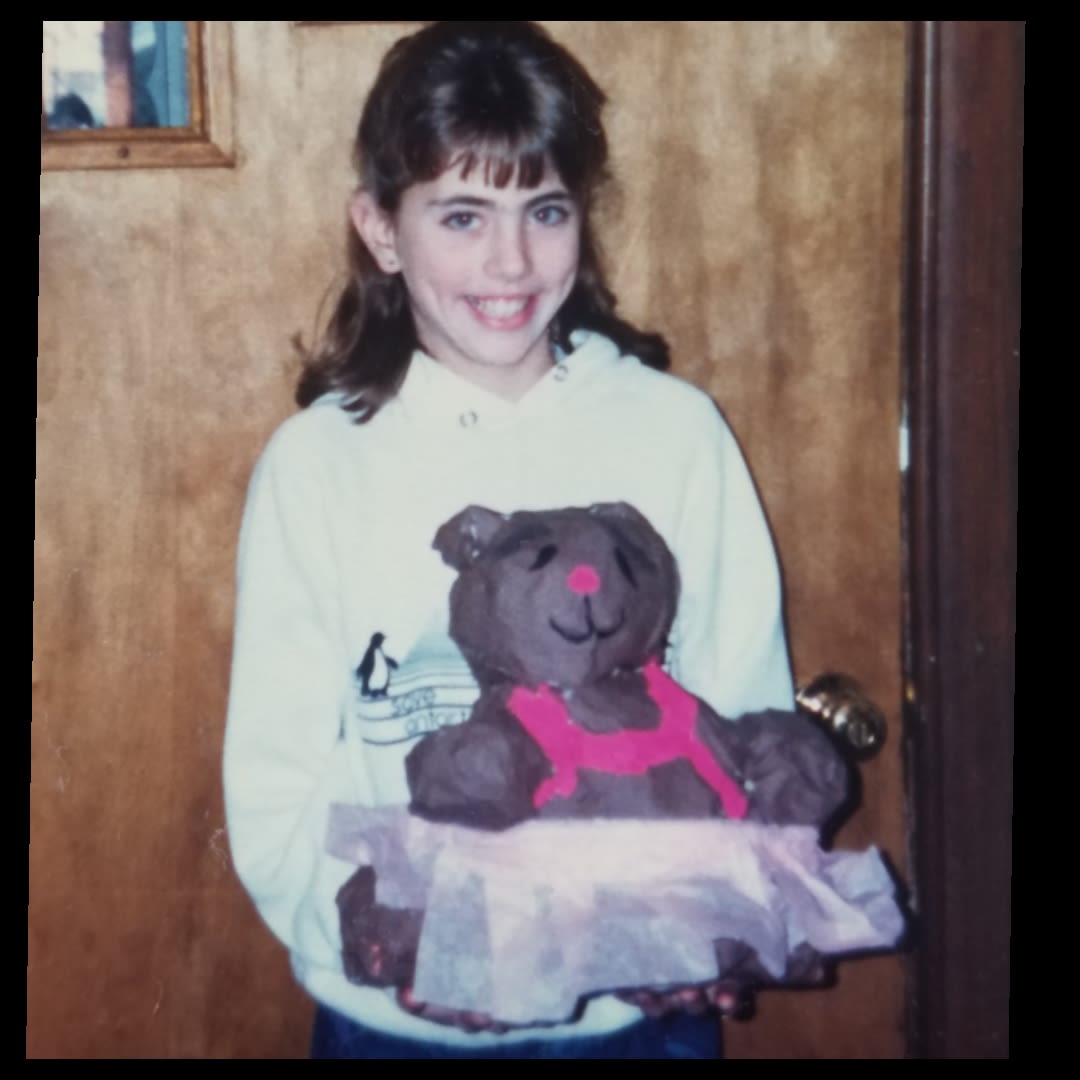 Early inspiration
As a kid, Pitrone painted rocks for fun while on camping trips with family in Vermont.
"You have no TV, no phone, nothing like that so we were inventive as kids," she said. "We had nail polish and there was a plethora of stones."
Her habit of painting stones continued, but not without early heartbreak.
At age 11, her art teacher discouraged her creative endeavors and crushed her confidence.
"She told me I didn't have any imagination or a future in art, and that I probably should never even consider pursuing art at all," Pitrone said.
So she stopped. Pitrone's passion wasn't squelched permanently, but years passed before she found encouragement from others to share her art by selling it and teaching others the technique.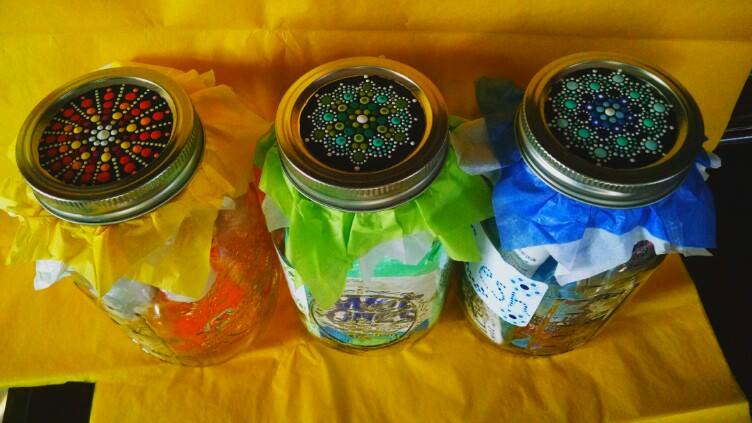 From Gift Jars to YouTube
"It was really out of kind of a demand from others, which is odd, but it was sparked by that."
Pitrone turned to painting as a pastime from more stressful work while in the Air Force and working as a nurse.
She painted designs of dots on the tops of mason jars as gifts for teachers. People then asked if they could buy those painted jars. Pitrone took those requests seriously and began monetizing her art.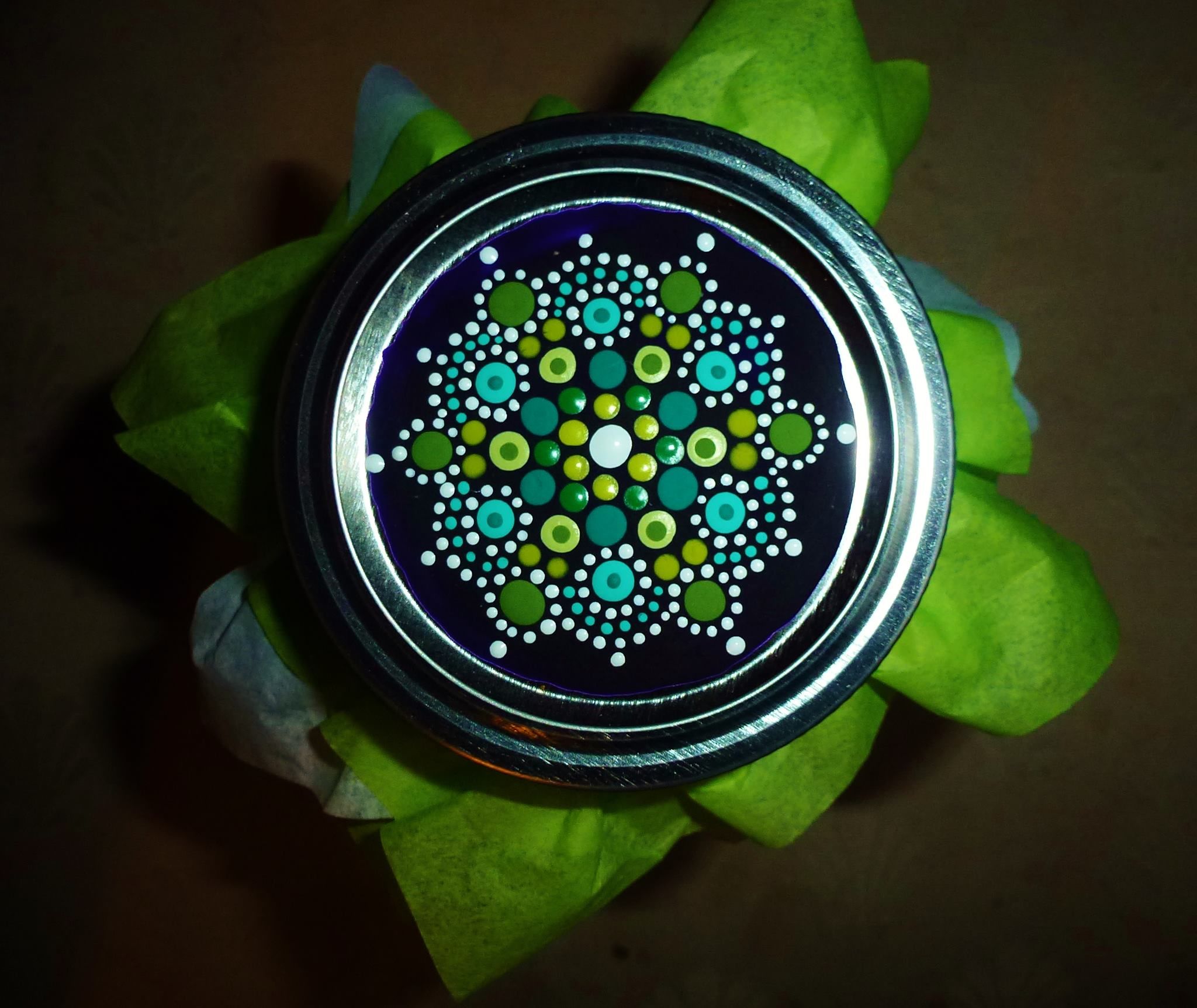 "It was really out of kind of a demand from others, which is odd, but it was sparked by that," she said.
She found similar interest in her painted stones and began selling them on Etsy, the online craft retailer. Over the last several years, her virtual storefront developed along with a social media following on Instagram, Facebook and YouTube.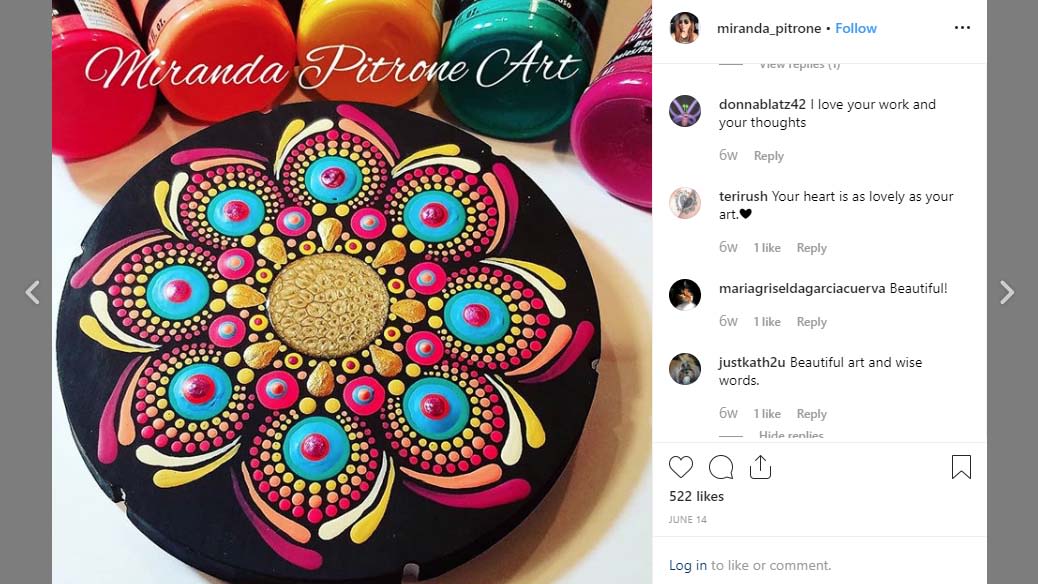 Online, many refer to Pitrone's style of art as dot painting. More formally, it is pointillism. Originating as a reaction to Impressionism, pointillism is the presentation of dots of color, which collectively depict a design or picture.
Pitrone's designs vary from colorful mandalas painted on stones to dotted figures painted on canvases.
"I have multiple projects always going," she said. "It's kind of like a good book you're reading, you can still put it down and it'll be there later."
She provides her social media followers a window into what she's working on as well as detailed videos showing people how to create art themselves at home.
Since 2009, her demonstrational videos have garnered more than 600,000 views on YouTube. Those views bring in modest monthly checks for Pitrone. She also found sponsorship online from a number of art companies, which provide her supplies and royalties.
A viewer of one of her videos called her the female Bob Ross, a nod to the public media personality who entertained and educated viewers while he painted. She takes that as a high compliment, because she watched Ross paint as a kid.
"I would run home from school and throw on Bob Ross," she said. "It was so enjoyable and calming to watch."
Pitrone's style is to stay mainly behind the camera in her videos while teaching others how to do it at home. The videos and social media posts generate conversations, too, and she clearly shares links to retailers noting which type of brush or paint she used.
Those mentions are another way she is paid, particularly if someone later makes a purchase from the retailer.
Online business accounts for about 80% of her revenue. Other income comes from private lessons or group classes she leads.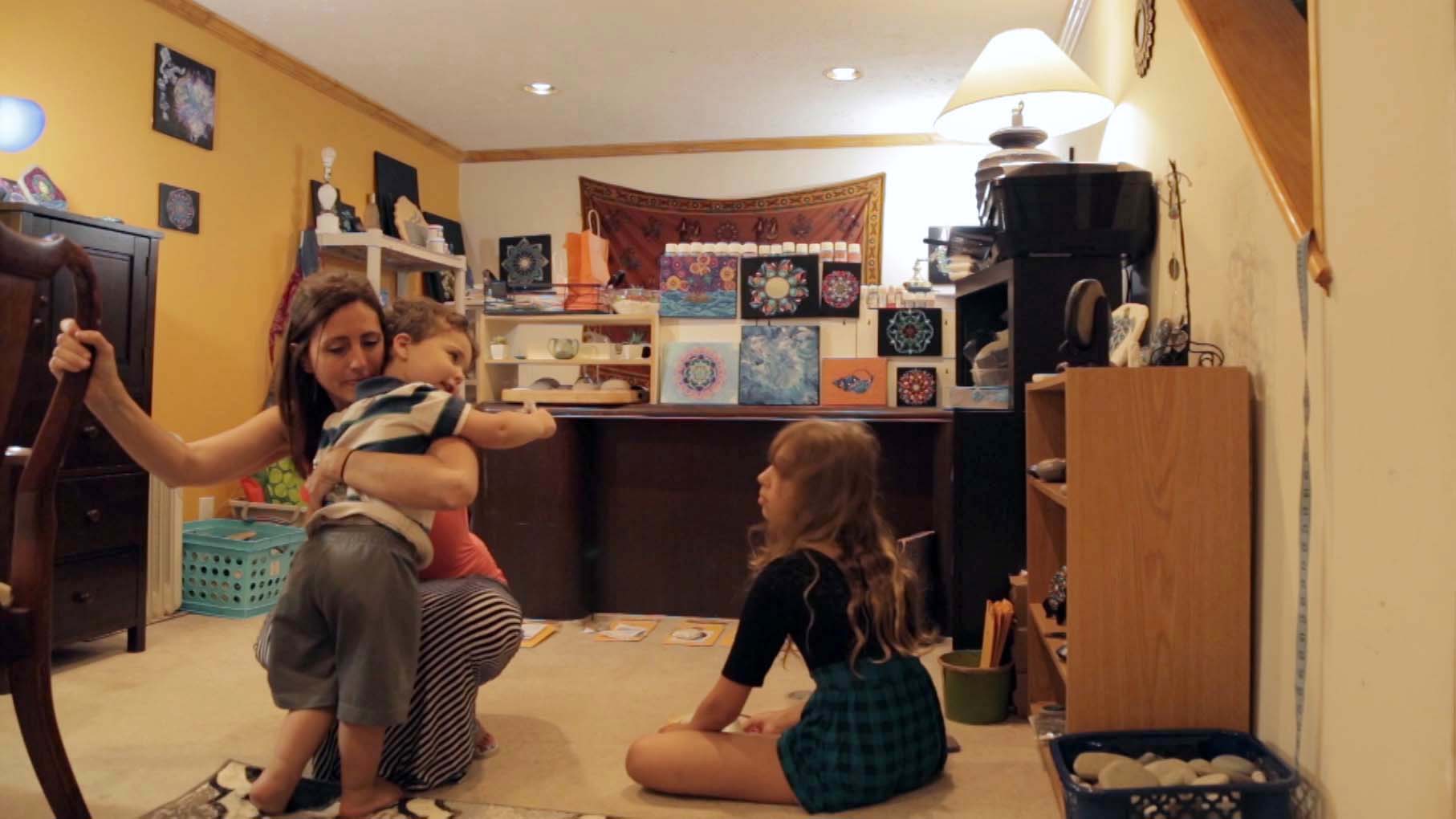 Miranda Pitrone with her children in the basement of the family home, which doubles as her studio.
Miranda Pitrone with her children in the basement of the family home, which doubles as her studio.
Family Affair
"The fact that we're all creative and we're all kind of involved in our family, that helps keep the ball going and keeps us together."
Pitrone is married with three kids ages 15, 11 and 2. In 2013, she left a fulltime career in nursing to spend more time with family.
"My husband is very supportive of the artwork," Pitrone said. "He wants the kids to be creative and he likes to be creative, so it helps that our whole family enjoys it."
While the revenue from her art business wouldn't be enough to support her entire family, she said it supplements their income and allows her to homeschool and care for her kids.
Pitrone works in a studio in the basement of their home. Her 11-year-old daughter often likes to paint her own projects while Pitrone works.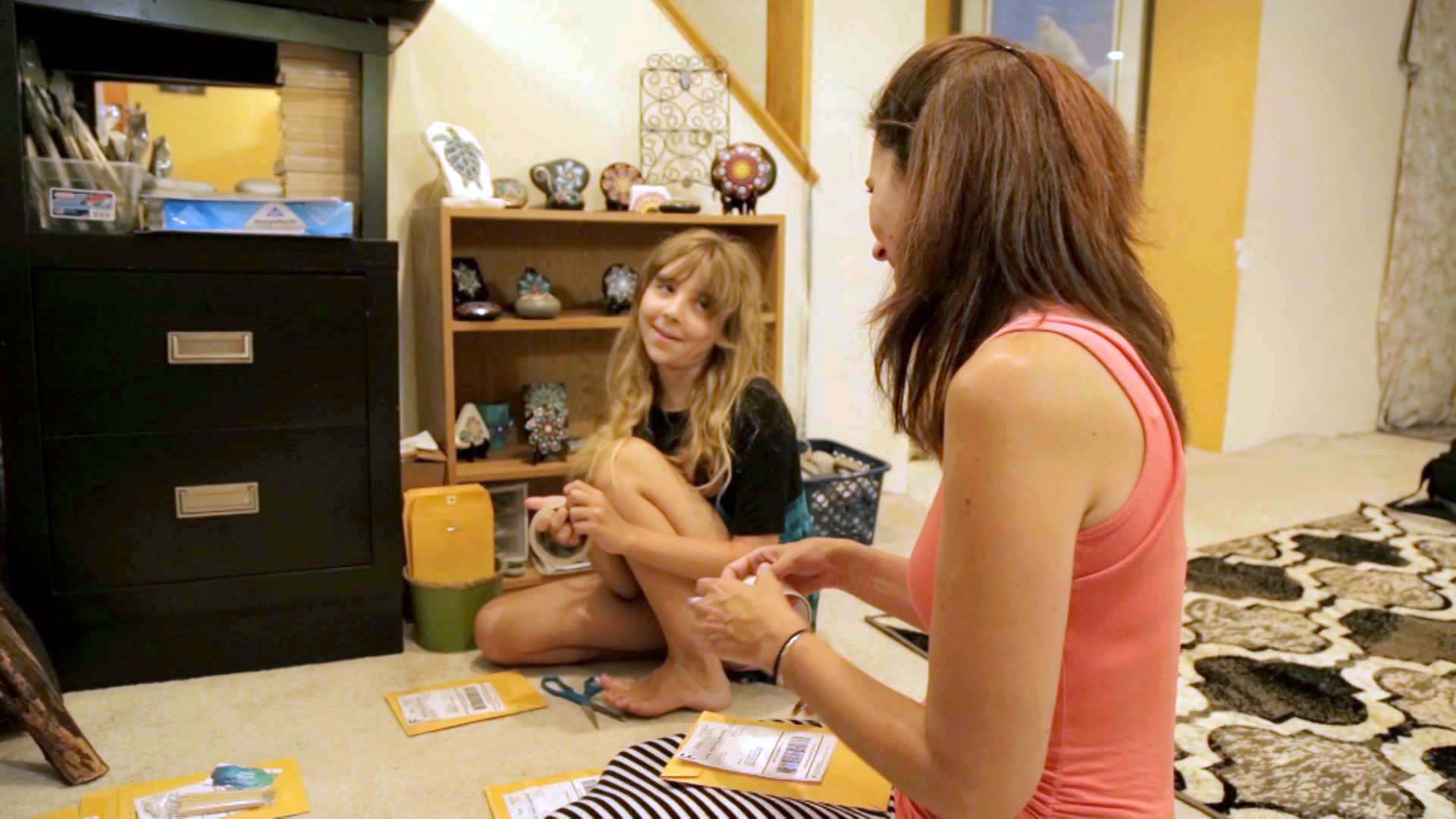 During a recent visit, the two sealed online orders to send out to customers while Pitrone's 2-year-old reenacted part of the Disney movie "Moana" nearby.
Some days there's only 30 minutes for Pitrone to work and other days she puts in several hours, often after her kids have gone to bed.
Pitrone finds support from her family in many ways. They help her gather stones to paint while at the beach and run online orders out to the mailbox at home.
"The fact that we're all creative and we're all kind of involved in our family, that helps keep the ball going and keeps us together," she said.
Online business
"You kind of have to be a chameleon."
When Pitrone started her online Etsy shop, she said she started selling in Sweden and the United Kingdom almost immediately.
"People from all over were asking for custom orders. It was really shocking," she said.
She also saw a demand for instruction with people asking where to get the stones and what paint brush to use. She started buying supplies in bulk to sell in her online shop.
"You kind of have to be a chameleon," she said.
One of the challenges is knowing what to charge to be affordable for the customer and worthwhile for herself as she balances the costs of her time and shipping.
Another challenge is accepting that she can't please everyone.
"I got a little bit of backlash with teaching mandalas from other people that were painting them," she said.
She's also heard from people who watched her video tutorials and created their own art. Sometimes they even share pictures.
"It's exciting to see the progress that people make in such a short period of time with it," she said.
Some people also watch her videos to relax.
"I had a woman contact me and say her husband is in the end stages of cancer, and they don't paint but they just watch the videos," she said.
The feedback isn't limited to digital fans either. Pitrone's friend told her the sound of her voice soothes her to sleep. So her friend will often listen to a video before bed.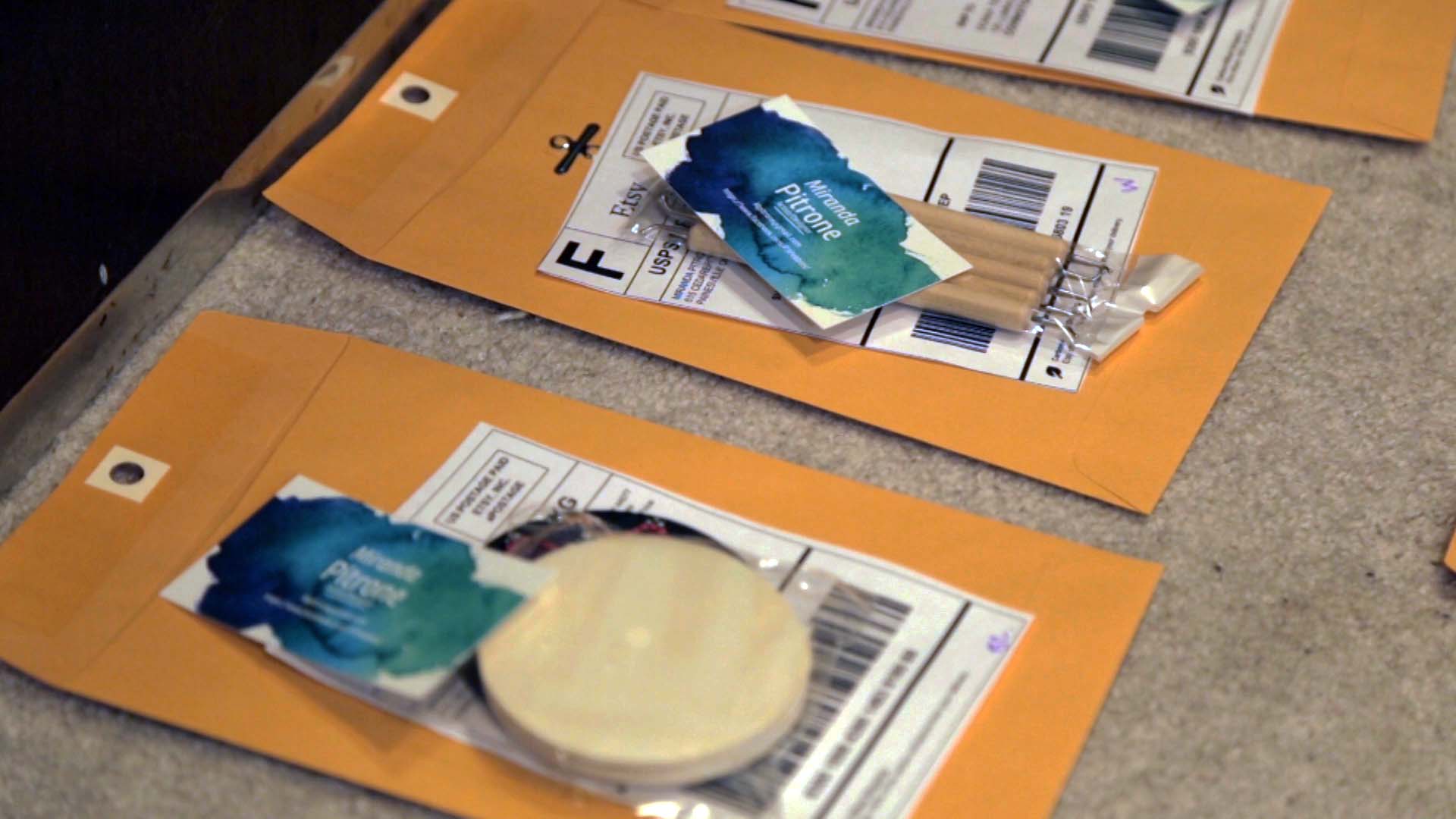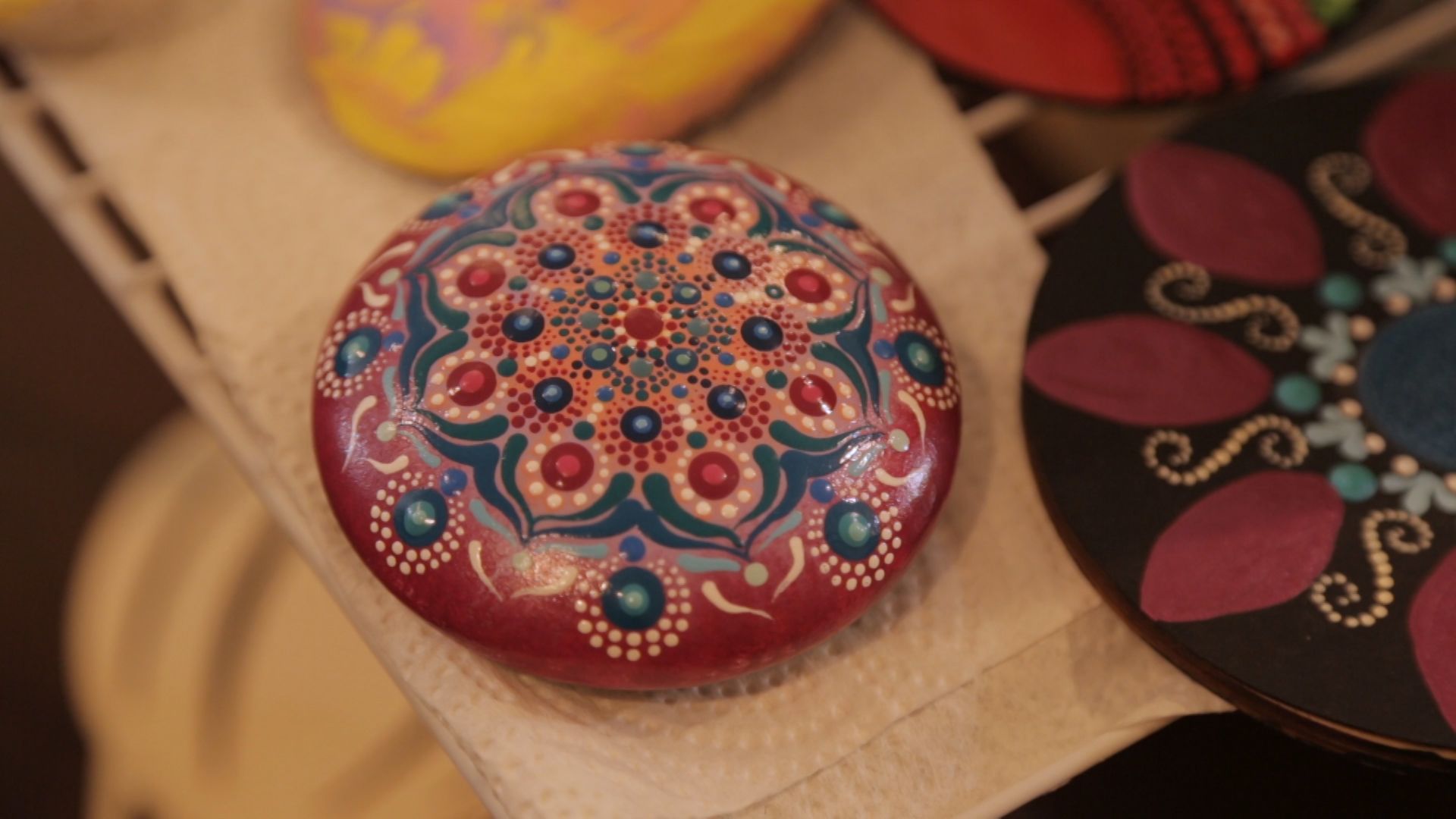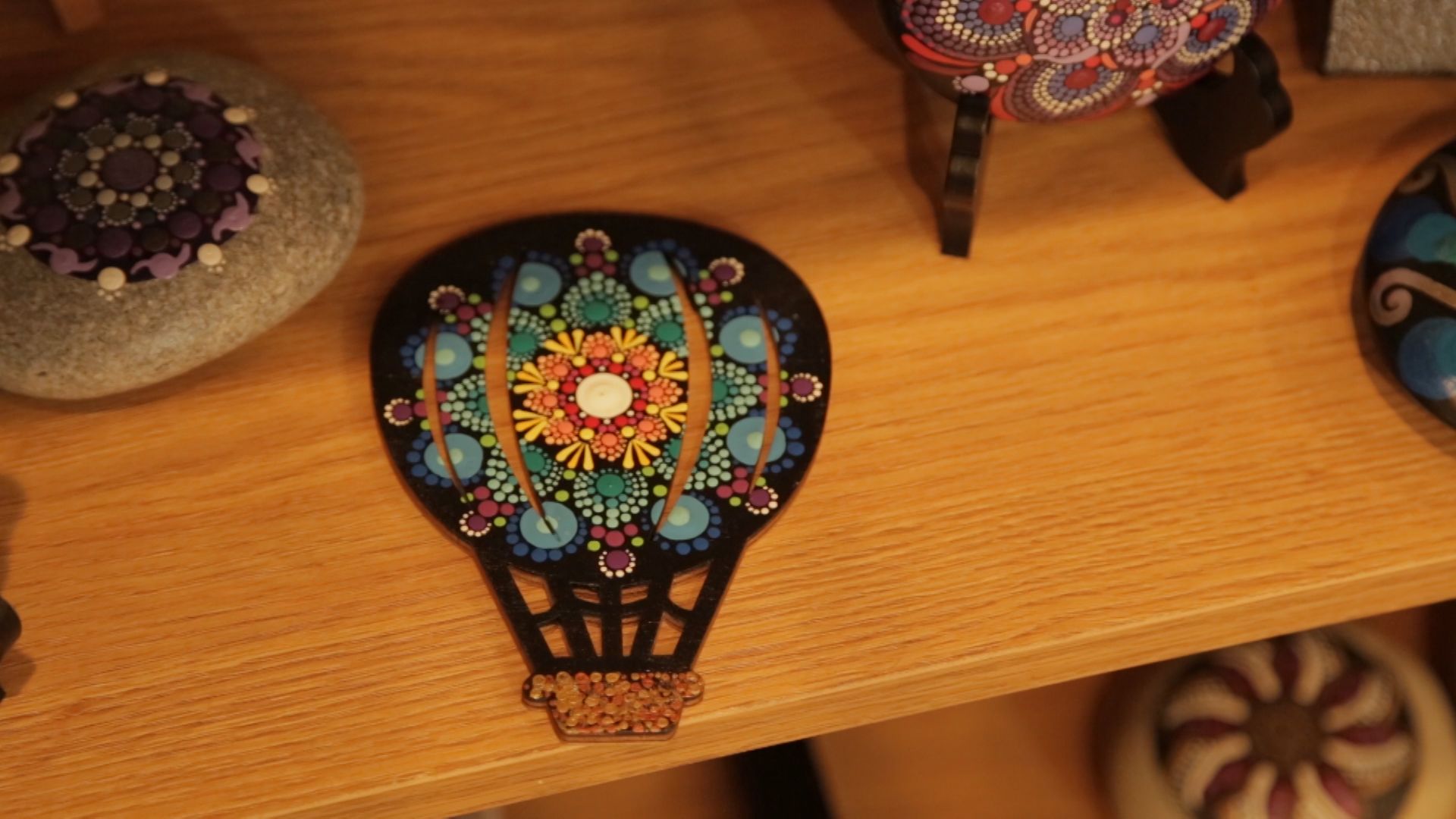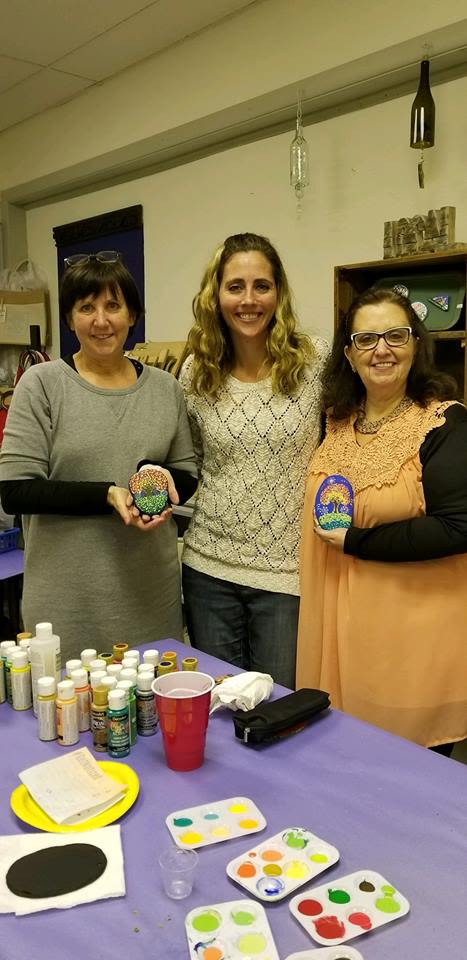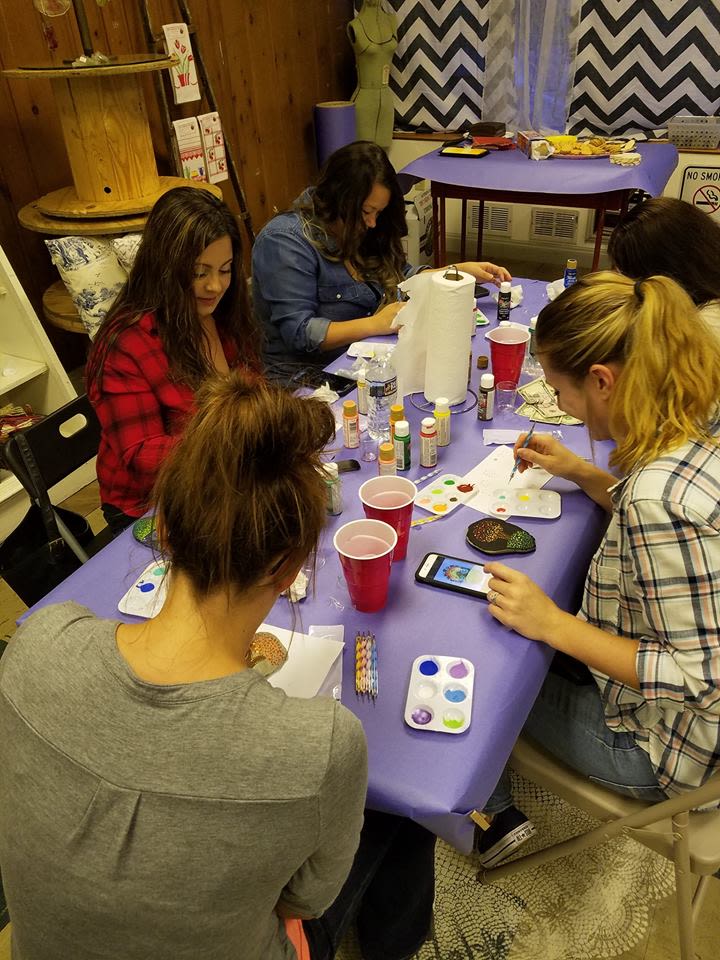 Building Relationships
"The feedback from people and the stories that I've heard, it makes me feel like I have found where I need to be."
Pitrone works with the owner of the Wine Roost in Fairport Harbor to host classes where people paint and drink.
"I never anticipated being a teacher," she said.
Again, it was the prompting of others that led her to teach, whether at parties or private lessons.
"We tend to keep it small scale for the classes," she said. "Private lessons are helpful because it's one-on-one."
The ability to provide lessons and companionship, in person or online, fills a void that Pitrone said she experienced while constantly on the go as a nurse.
"I didn't feel like I could help people as much as I wanted to. I wanted to be able to sit and encourage that person that just got a rough diagnosis," she said. "This has been way more of a blessing in that regard. Just the feedback from people and the stories that I've heard, it makes me feel like I have found where I need to be."